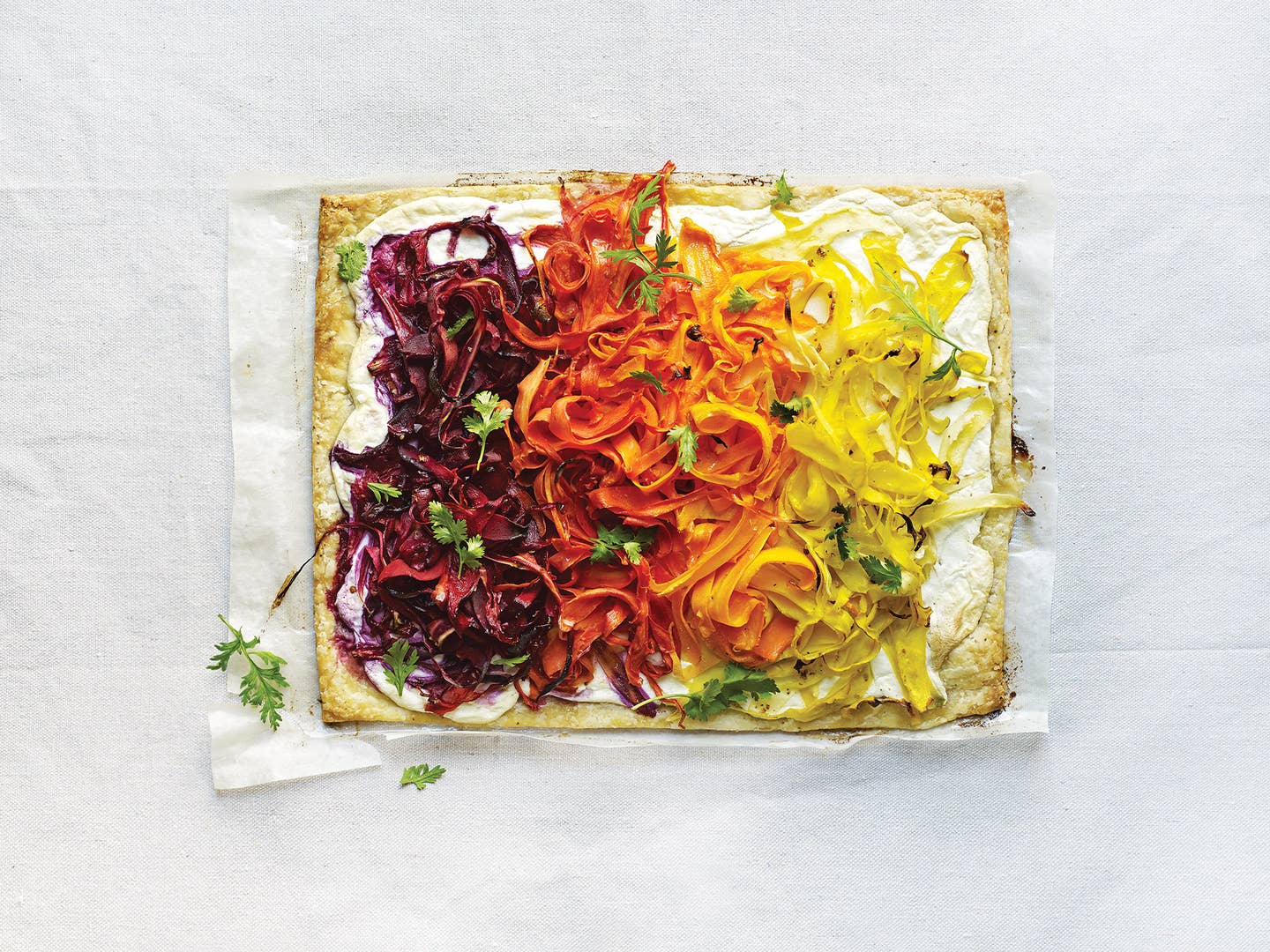 Recipes
Beat Dark Cold Days With This Bright Carrot Tart
A rainbow food we actually want to eat
The key to keeping a sunny disposition during the darker, colder winter months? Bright root vegetables—and ricotta doesn't hurt either. While beets, potatoes, and parsnips form the backbone of many cultures' winter diets, carrots effectively bridge the gap between the warmer and cooler seasons, with their sweetness and versatility. No longer in the mood for a carrot slaw, but not quite ready for the many variations of mashed and roasted carrots that inevitably make an appearance around Thanksgiving? This tart is the best of both seasons.
Ribbons of rainbow carrots are the star of this recipe, which take on a savory quality when tossed with a lemony coriander-and-caraway-flecked dressing. The ricotta mellows out the slightly caramelized carrots and keeps everything light. If you're feeling extra bold, try making your own ricotta.
Don't be intimidated by making the pastry for this tart. The key to getting it right is handling it as little as possible and keeping all the ingredients cold.
Finish it off with flaky sea salt, carrot top leaves, and cilantro. For an added oomph factor, layer the carrot ribbons in an ombré effect. Almost like a sunset on a warm summer day. Almost.