Recipes
Spinach and Tofu Salad with Peanut–Miso Dressing
Serves

serves 4-6

Cook

40 minutes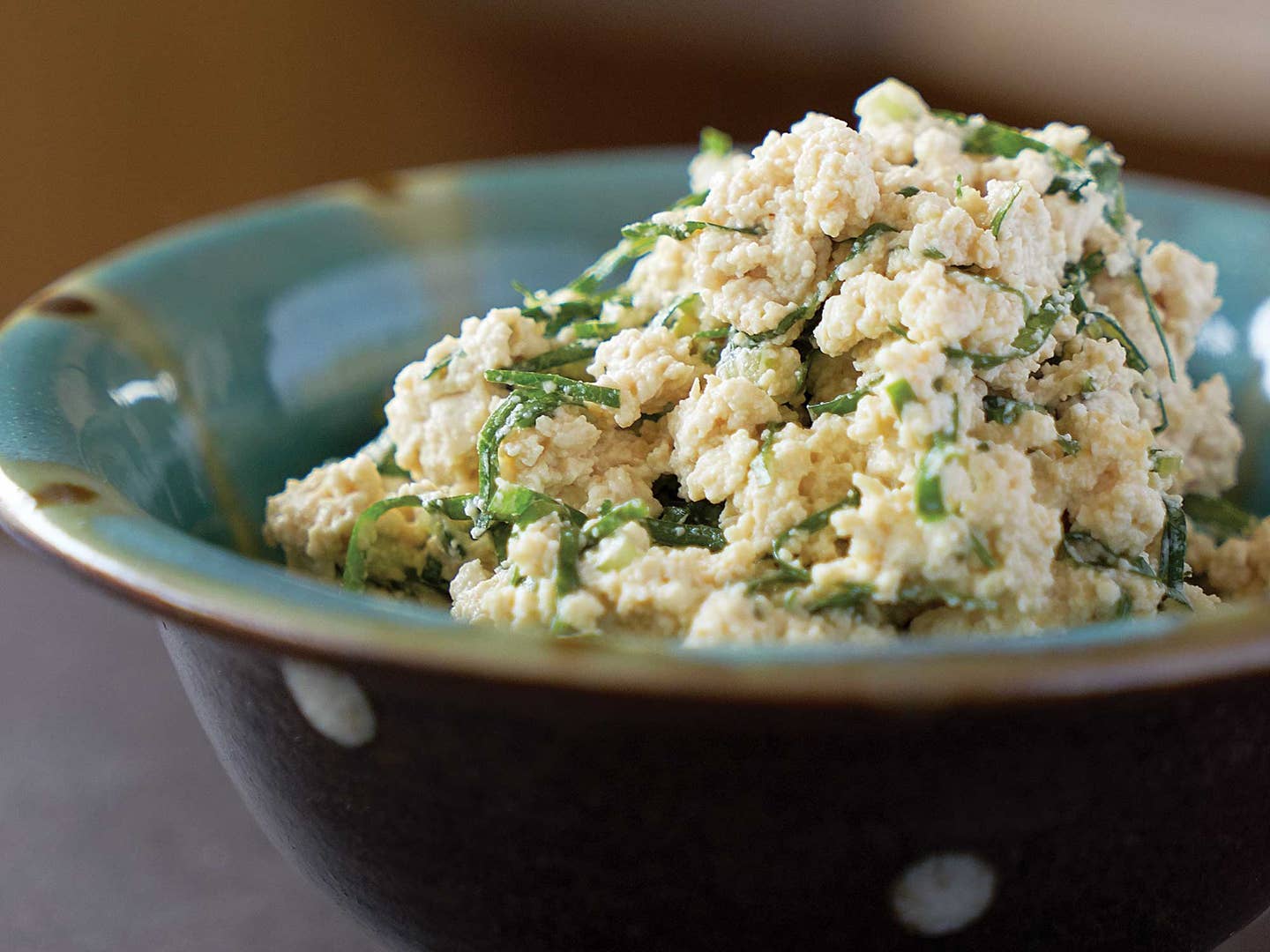 Tofu adds creaminess to this spare salad of spinach dressed with peanut butter and red miso paste. Stick to an unemulsified peanut butter rather than the "no stir" varieties, as the latter will over-thicken the dressing.
Ingredients
14 oz. silken tofu
3 oz. spinach leaves, trimmed and thinly sliced
2 tbsp. natural peanut butter
2 tbsp. soy sauce
1 tbsp. red miso paste
Instructions
Step 1
Place the tofu on a flat plate lined with a kitchen towel. Cover the tofu with another towel and plate and then weight with two 32-oz. cans to press on the tofu and release excess water. Let stand for 20 minutes. Uncover the tofu and crumble it into small, 1⁄2-inch pieces into a large bowl. Add the spinach and toss gently to combine.
Step 2
In a small bowl, whisk the peanut butter with the soy sauce, miso, and 2 tablespoons water until smooth. Pour the dressing over the tofu and spinach and mix to coat. Transfer to a bowl and serve or refrigerate for 1 hour and serve chilled.