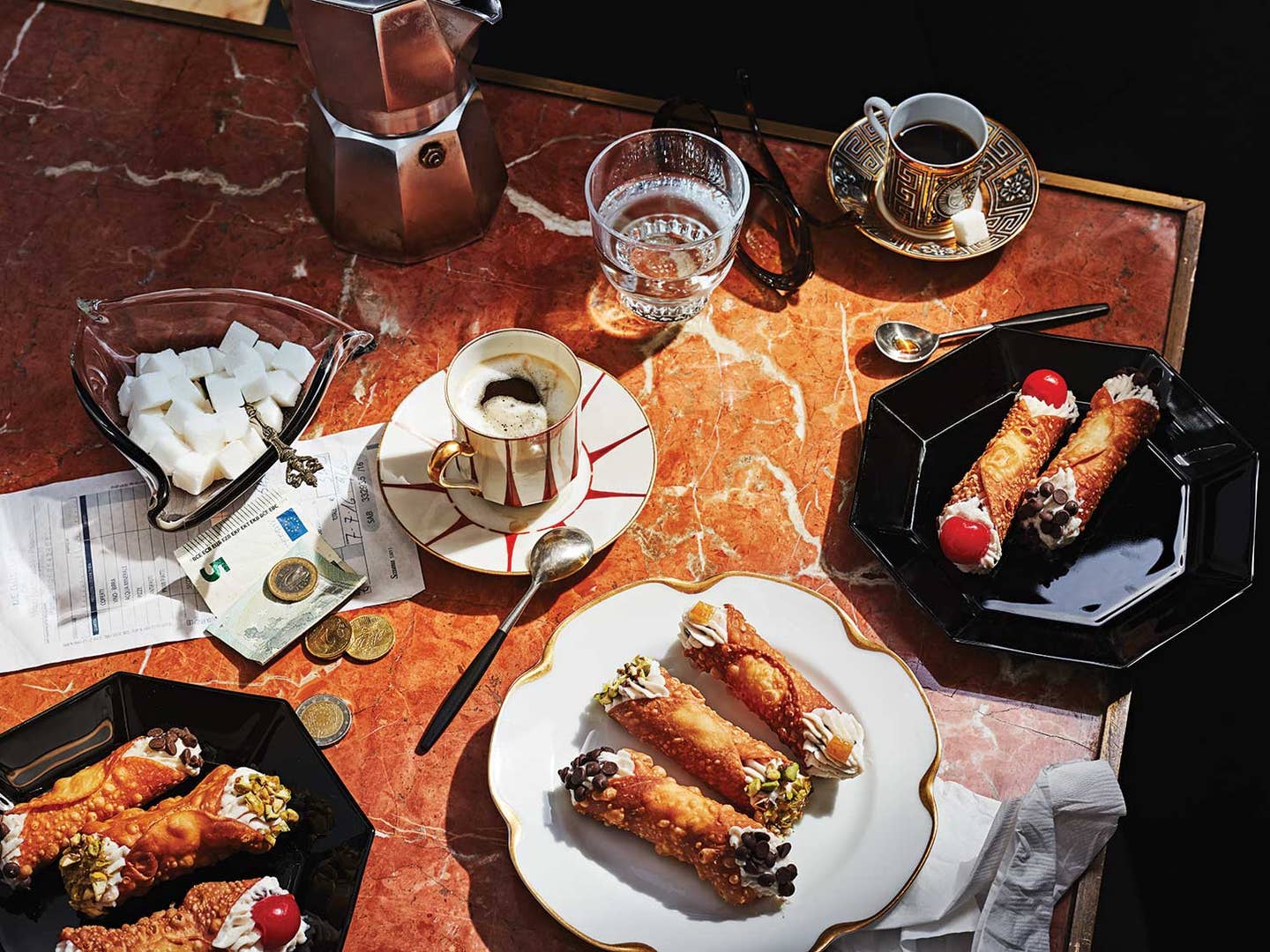 Recipes
These Old-School Cannoli Will Make You Feel Like a Kid in Italy
New York City chef Angie Rito shares her grandfather's cannoli secrets
Cannoli have always been a fixture in Angie Rito's family, thanks to her Sicilian grandfather Santo. At age 8, he worked at a tiny pastry shop in Riposto, on the island's eastern coast. His first task was mixing cannoli dough.
"Back then, the shop was using a 300-pound marble mortar to keep the dough cold," says Angie, who co-owns Don Angie restaurant with her husband, Scott Tacinelli. According to her grandfather, adding cold dough to hot frying oil helps create the bubbling that makes cannoli shells light and delicate. "I'm not entirely sure the science adds up, but who am I to change the way he's always made it?" He also spent hours kneading and rolling out the dough by hand.
Cannoli are still Santo's specialty: He bakes them professionally at Rito's, their family-run bakery in Cleveland. "It's the thing he's most proud of, and he's developed his own recipe from the one he learned growing up," Angie says.
Though the pastry originated in Palermo in western Sicily, and the pistachios used there likely have Arabic origins, the version her grandfather was taught had tiny chocolate chips stirred into the filling and adorning the ends. "Maybe that is an eastern Sicilian version," she says.
Wherever they're from, Sicilian cannoli almost always use sheep's-milk ricotta in the filling—which has a tangier flavor than cow's—and a splash of wine in the dough, be it Marsala, vermouth, or whatever is available. Today, Angie's grandfather uses lemon juice and white vinegar.
Making cannoli requires some effort: You have to roll out the dough (Angie suggests using a pasta machine), deep-fry the shells, and use a piping bag to fill them just before serving. Don't skip this; the contrast of the
shell and creamy filling is critical. And feeling one shatter delicately between your teeth proves it worthwhile. As Angie says, "It's a dessert that can make you feel so grown up, but also just like a kid again."