When Food Waste Turns Sour, MadHouse Vinegar Co. Takes Over
Ohio's MadHouse Vinegar Co. makes delicious use of byproducts from area breweries, coffee roasters, candy makers, and more.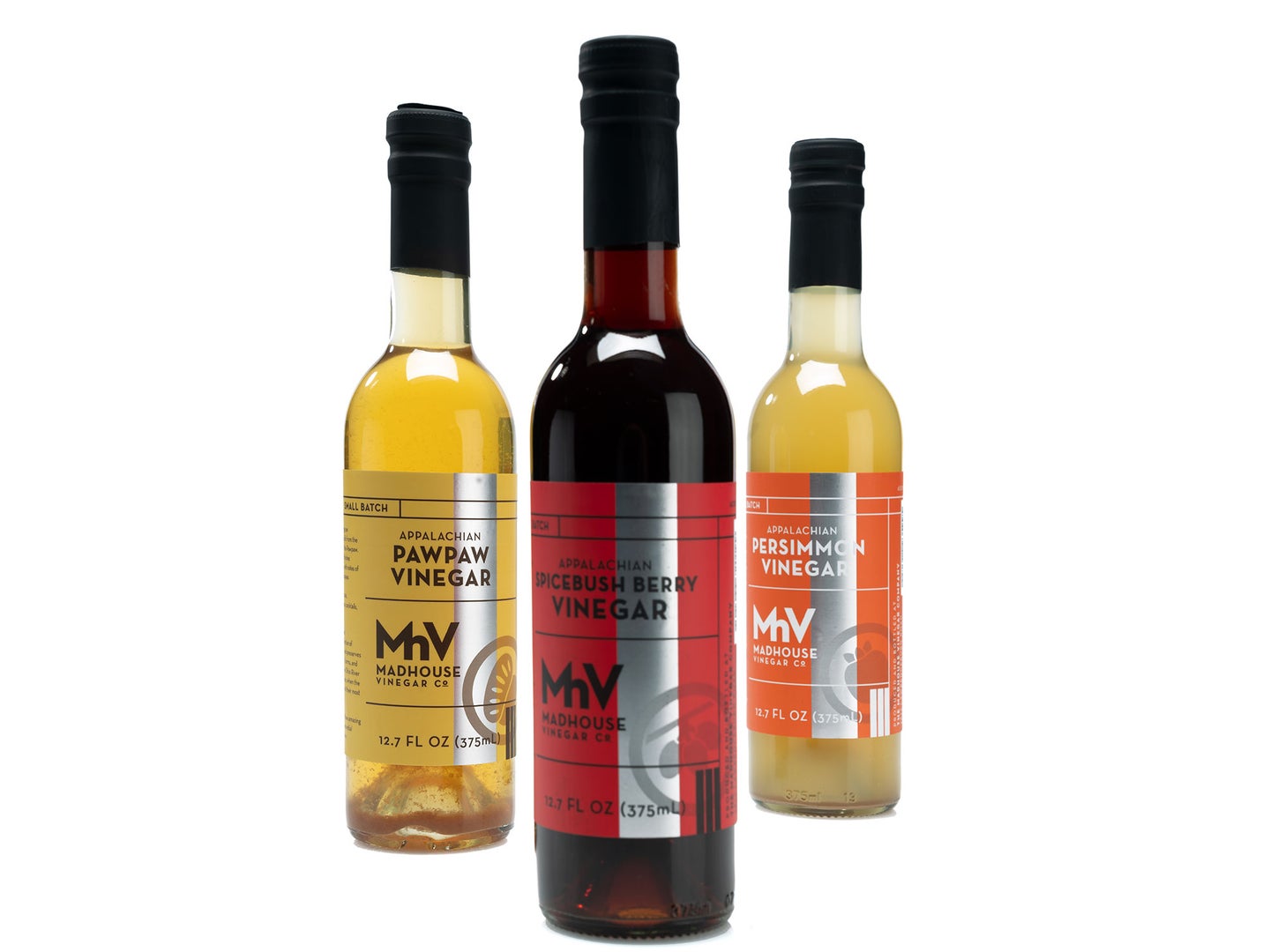 It was 2013 when Ohio-based chef Justin Dean sent a congratulatory note, via Facebook, to Cincinnati's MadTree Brewing. The fledgling operation had just released its first batch of beer, and Dean, always a stickler for sustainability, also had a question: What were they planning to do with their spent grains? The answer, as he expected, was to throw them out.
Dean had a better idea. He'd ferment the stuff, then age it in oak barrels to create a totally unique malt vinegar. He next joined forces with local farmer Richard Stewart, an equally environmentally minded type who'd made the switch from commercial crops to native produce a few years back, and MadHouse Vinegar Co. (starting at $12 for a 12.7-ounce bottle) was born.
The "mad," of course, comes from that first distillery; "house" is an homage to Stewart's 165-year-old Carriage House Farm in North Bend, Ohio, about 20 miles north of Cincinnati. It's here, in an aromatic facility on the property that doubles as both farm stand and laboratory, that Dean and Stewart test the limits of what ingredients make for a good vinegar. In their alchemy, they've incorporated byproducts from local coffee roasters, wineries, an Amish syrup producer, and even a Cincinnati candy company with a surplus of peppermint sticks, all with surprising results. Beyond the malt-based elixirs, MadHouse also produces versions made with locally grown sweet corn and peaches, as well as foraged ingredients such as ramps, spicebush, persimmons, and papaws. These small-batch vinegars show up at some of the area's best restaurants.
My wife and I favor the ramp vinegar, using it in barbecue sauces and salad dressings. Every now and then, though, I'll take just a hit of the stuff as an afternoon pick-me-up in these troubled times. Sure, it stings some going down, but it's also a not-so-subtle reminder of the culinary wonders of the Ohio Valley, and of the resourcefulness of its citizens.