Make the Most of Peach Season with These 9 To-Die-For Recipes
She's a 10 but doesn't know the difference between freestones and clingstones.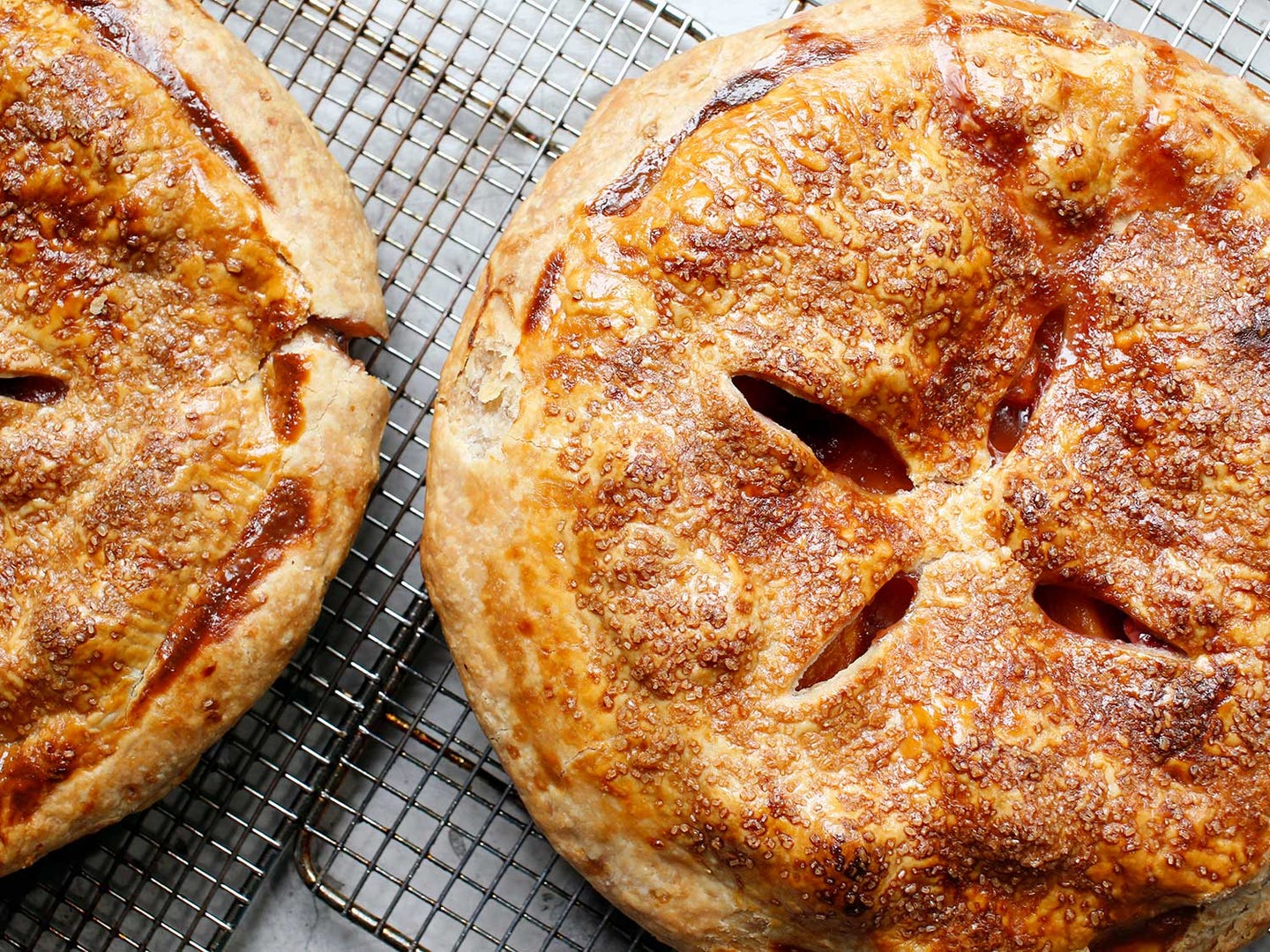 The last sprint of summer brings a glut of phenomenally flavorful peaches, the likes of which are elusive the rest of the year. Yellow varieties, which are best for baking, are sweet and tart in equal measure, while white types—and their smushed little cousins, doughnut (aka saturn) peaches—boast a floral, more honeyed flavor that sings in salads and all things savory. 
When shopping for peaches to cook with, seek out freestones—as opposed to clingstones—for their easy-to-remove pits. To soften under-ripe peaches, toss them in a closed paper bag with a banana for a day. (Bananas give off ethylene gas, a natural ripening agent.) Overripe peaches, on the other hand, are a delightful kitchen conundrum—as if we needed an excuse to whip up a batch of peach jam, chutney, or sauce for vanilla ice cream.
To those who think of peaches as a dessert-only ingredient: free yourselves! The fruit is rave-worthy in a range of savory dishes. Grilled until beginning to soften, then wrapped in prosciutto or topped with cheese, peaches become a stellar summer appetizer that's oh-là-là elegant yet virtually effortless.
However you choose to use up the season's bounty, keep these recipes in your back pocket for ideas and inspiration. 
Bourbon, cinnamon, and nutmeg add warmth to this summery peach pie enveloped in flaky, buttery crust. Get the recipe >
We love the combination of late-summer peaches with prosciutto, pecorino, and peppery fresh arugula. Get the recipe >
Go for the gold with ripe yellow peaches and aromatic lemon verbena in this velvety seasonal sorbet. Get the recipe >
Chicago chef Barry Sorkin has a bold claim about peach cobbler: "It's kind of like a fruit cup. You could almost argue it's breakfast food." No objection, Your Honor. Get the recipe > 
A handful of pantry ingredients—brown sugar, smoked salt, cinnamon, vanilla, and bourbon—transforms simple roasted peaches into a sublime summer dessert. Get the recipe >
A light vegetarian lunch, or perhaps a savory summer starter, this sweet-and-salty flatbread is all about the caramelized peaches with grill marks. Get the recipe >
Creamy, pale orange ice cream flavored with overripe peaches is a heavenly summer treat. Get the recipe >
Crisp, briny green beans are the perfect foil for peach slices and caramelized onions in this salad that comes to us from Kansas. Get the recipe >
A warm, gooey pie of blushing peaches and raspberries makes a stunning centerpiece at any summer gathering. Get the recipe >