The Sun-Kissed Stone Fruit Leaves Us Feeling Peachy
Your favorite fuzzy drupe lends its sweetness and acidity to pies, cobblers, salads, and cocktails.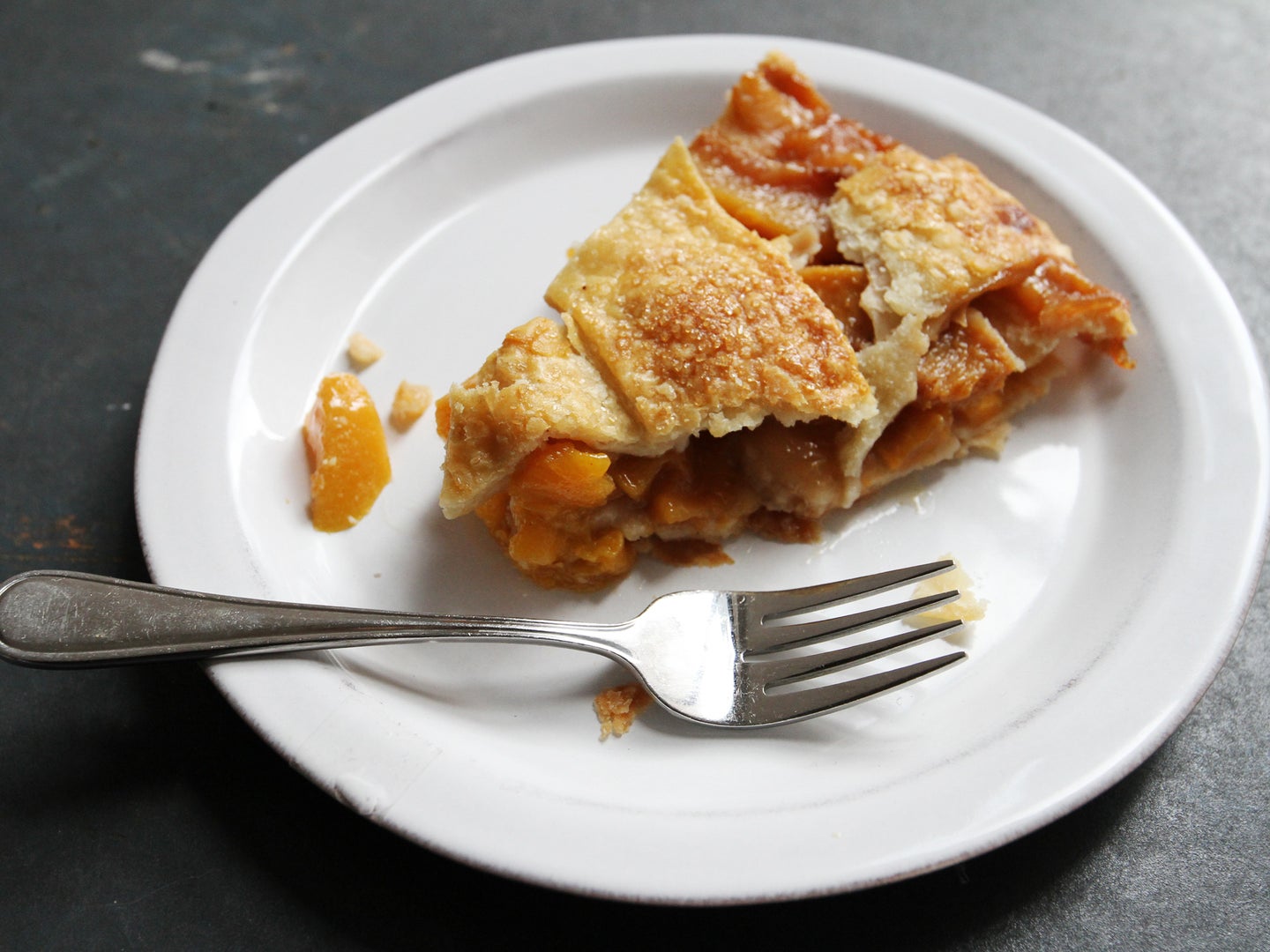 The last sprint of summer brings an abundance of juicy peaches, the likes of which are nearly impossible to find the rest of the year. Yellow varieties balance their intense sweetness with a tart bite while intensely floral white types boast a creamier, more delicate flavor. Keep a lookout for the super-sweet doughnut peach, also called saturns, which are easily identified by their flattened form.
The first appearance of any of these fuzzy, little stone fruits at the farmer's markets sounds the desert bell. For baking, ask your greengrocer for freestone peaches—as opposed to clingstones—which surrender their pits easily. Though peaches are, of course, great in pies, cobblers, and crisps, they also play nicely in savory recipes. Grilling underripe peaches intensifies their sweetness. Wrap the seared halves in slivers of smoked or cured meats for an elegant summer appetizer, or pair with  goat cheese and arugula to top a sweet, seasonal pizza. Peaches ripen quickly, so meet the first sign of ripeness with a battery of jars for making jams, preserves, and jellies. Store these treasures (or gift them!)  to bring back a taste of sunshine during the colder winter months.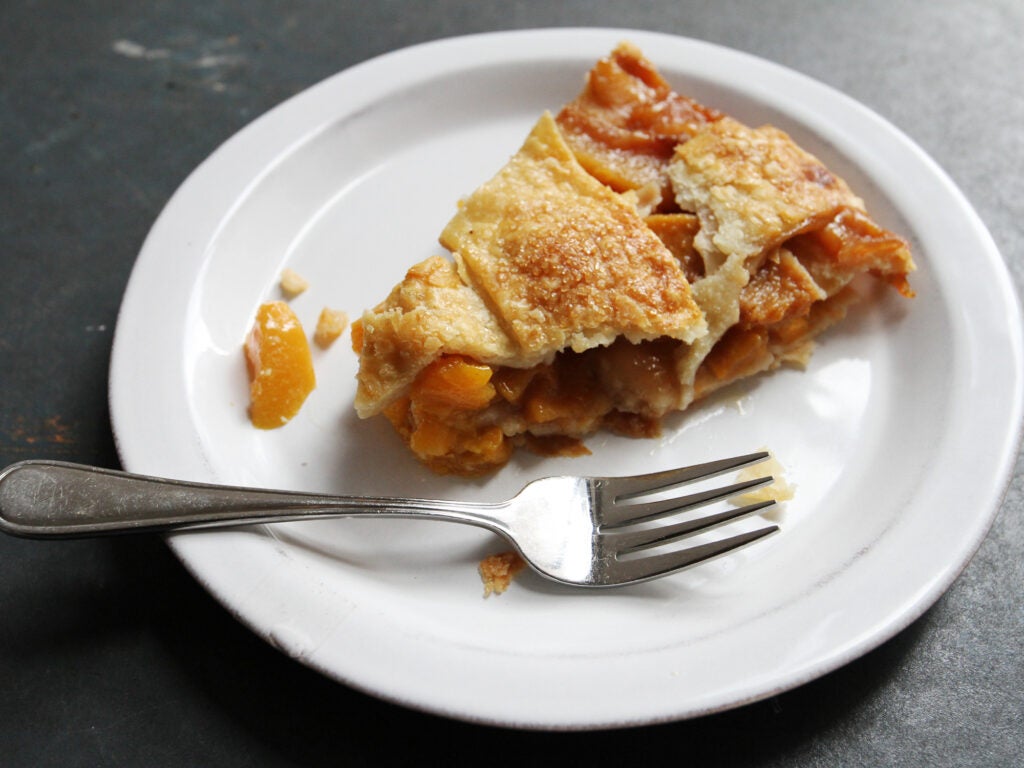 Bourbon, cinnamon, and nutmeg add warmth to this bright summer peach pie from SAVEUR Food Editor Ben Mims. Get the recipe for Summer Peach Pie »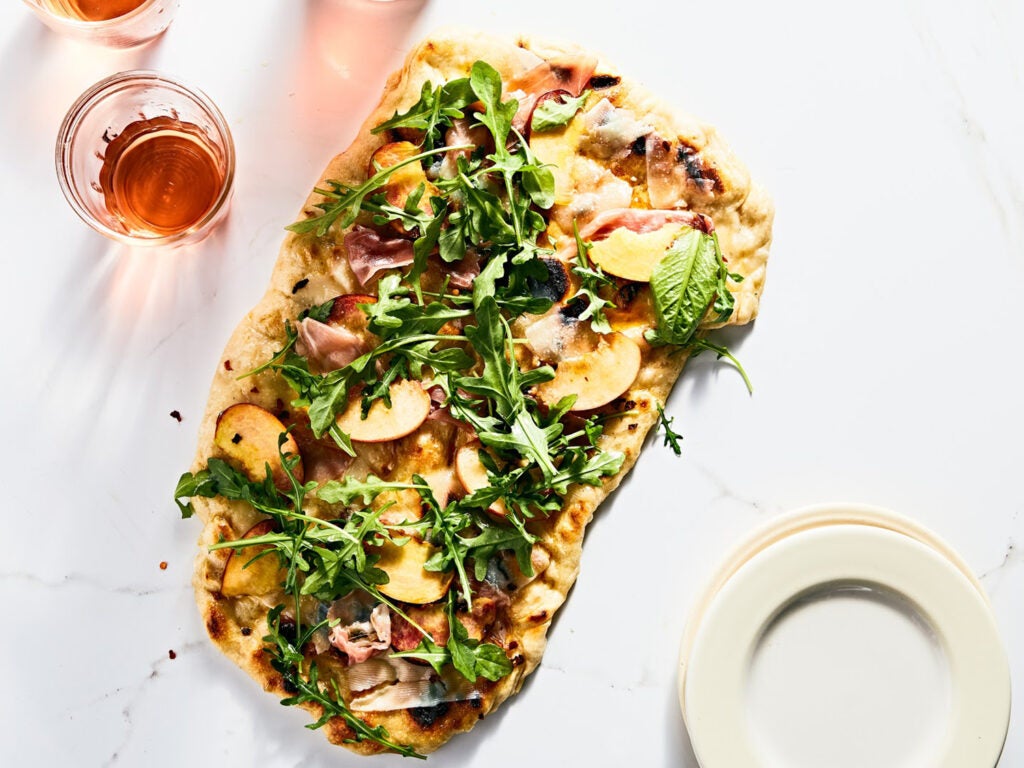 Tree-ripe stone fruit shines when paired with rich prosciutto, salty young pecorino, and peppery fresh arugula atop a well-charred crust. Get the recipe for Grilled Pizza with Peaches, Prosciutto, and Arugula »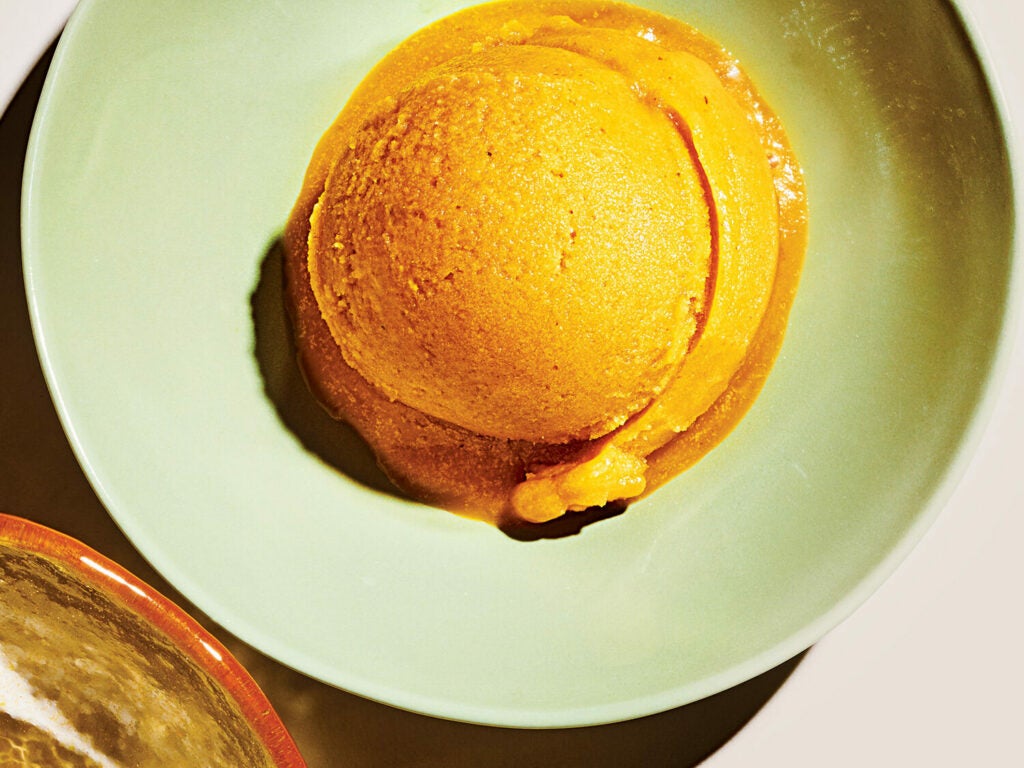 Go for the gold with ripe yellow peaches and aromatic lemon verbena in this superlative seasonal sorbet. Get the recipe for Peach Sorbet »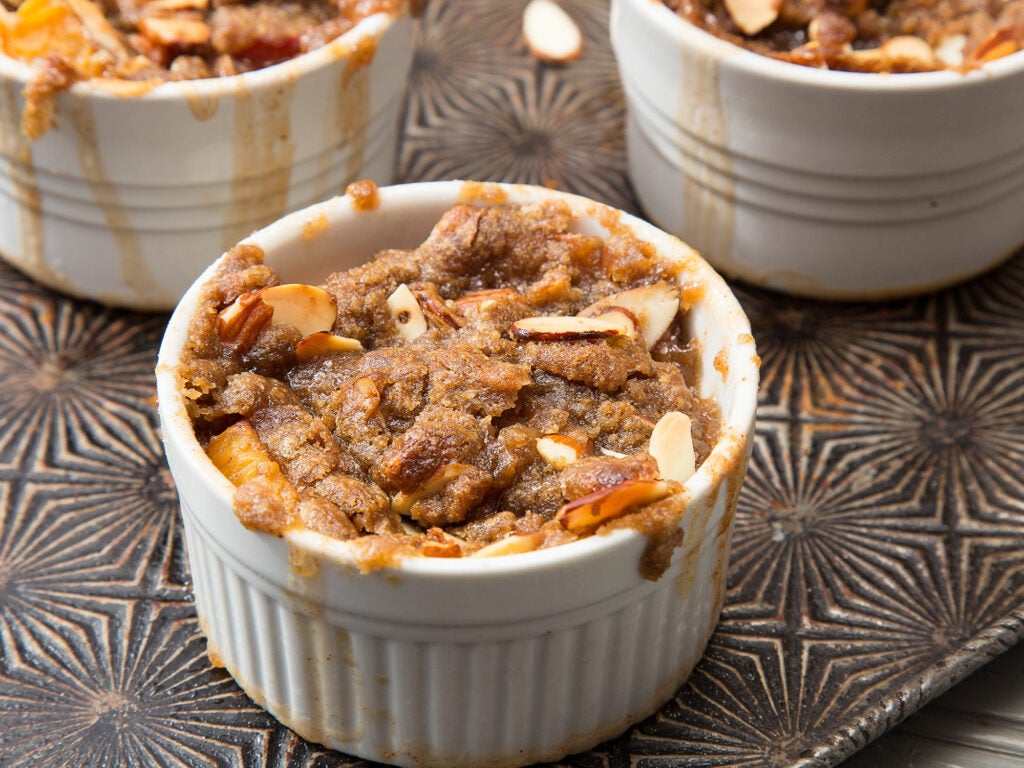 Barry Sorkin from Smoque has a bold claim about their peach cobbler. "It's kind of like a fruit cup. You could almost argue it's breakfast food if you want." A roasted almond streusel on top adds a complex nutty complement, and hey, you might as well eat it for breakfast. Get the recipe for Peach Cobbler »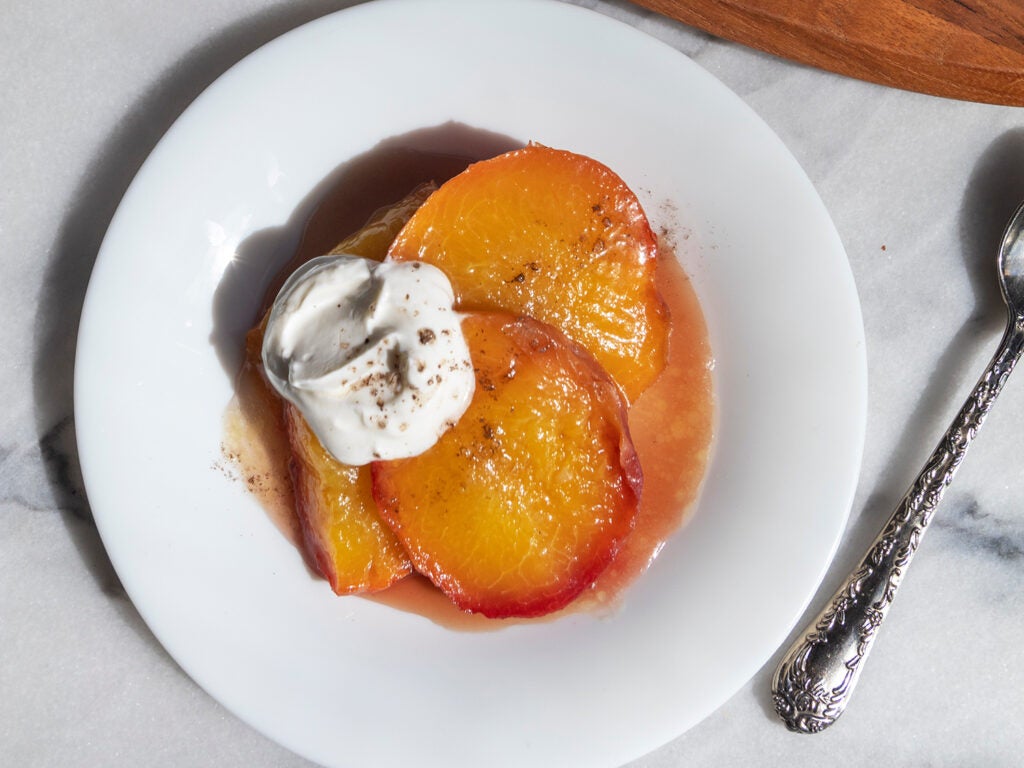 A handful of pantry ingredients—brown sugar, smoked salt, cinnamon, vanilla, and bourbon—transforms simple roasted peaches into a sublime summer dessert. Get the recipe for Roasted Peaches in Bourbon Syrup with Smoked Salt »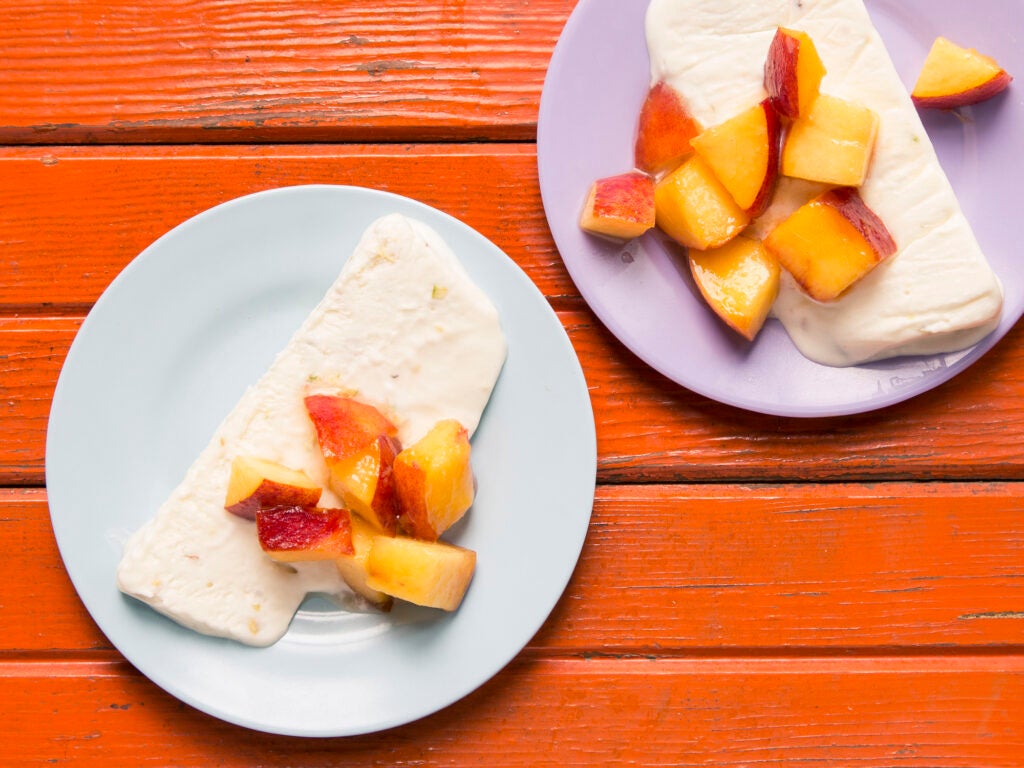 Anna Watson Carl relies on sweetened condensed milk to add richness to this frozen dessert flavored with coconut milk, lime zest, and toasty pistachios. Simply macerated peaches provide a fresh, fruity counterpart. Get the recipe for Coconut and Pistachio Semifreddo with Fresh Peaches »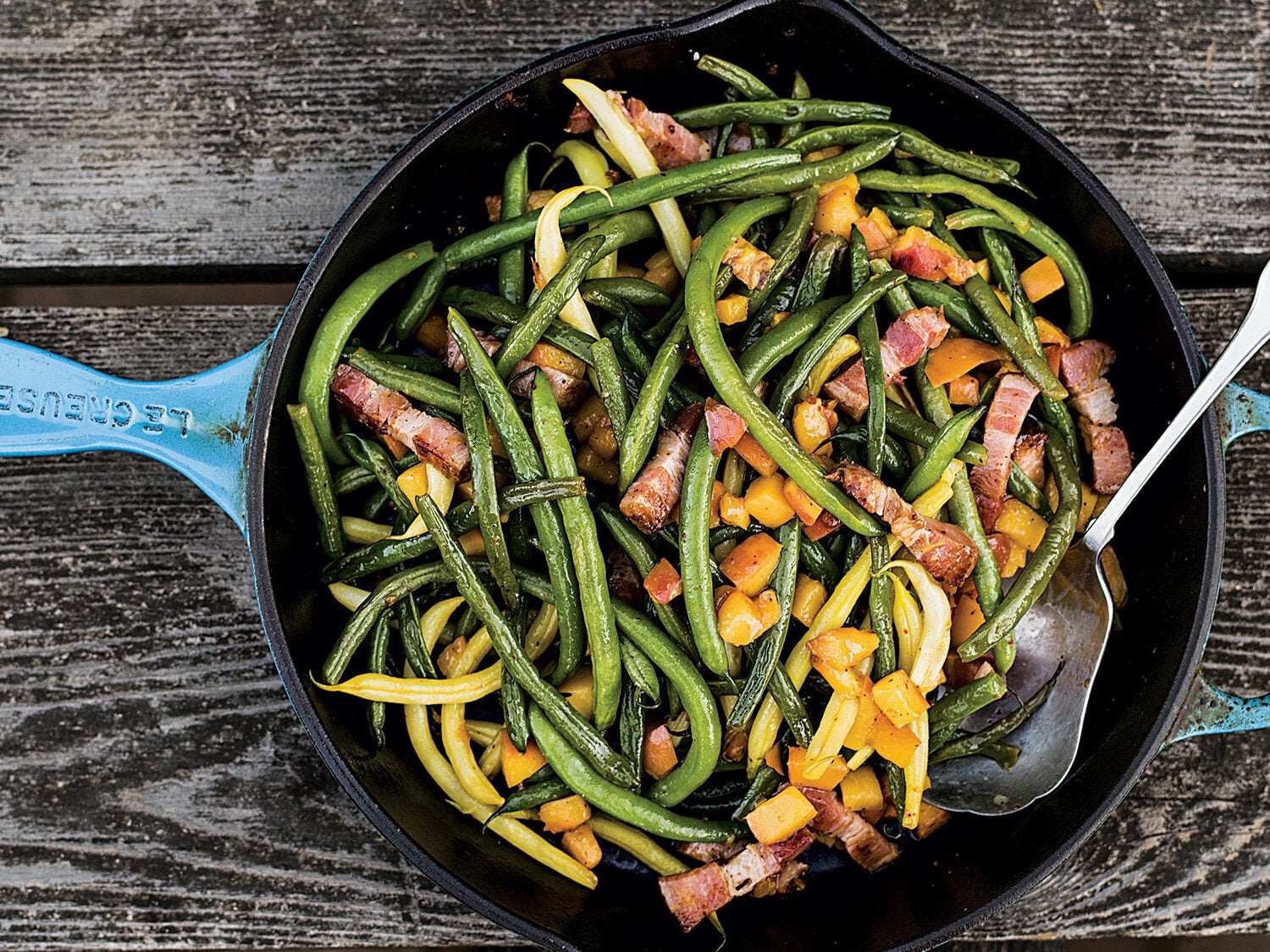 In this quick and easy side dish, everything is cooked in the same skillet in batches: first the bacon, followed by the onions and green beans, and finally the peaches. Get the recipe for Sautéed Green Beans with Peaches and Bacon »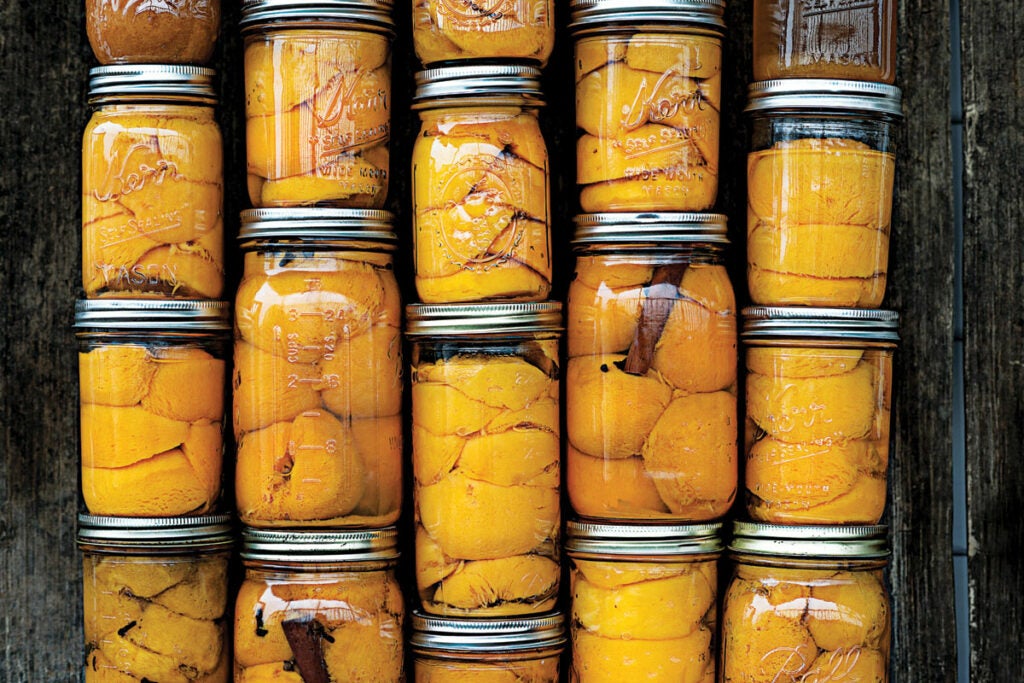 In this recipe, ripe peaches are mixed with sugar syrup and cinnamon sticks, which imbue the fruit with sweet, spicy flavor.Get the recipe for Canned Peaches »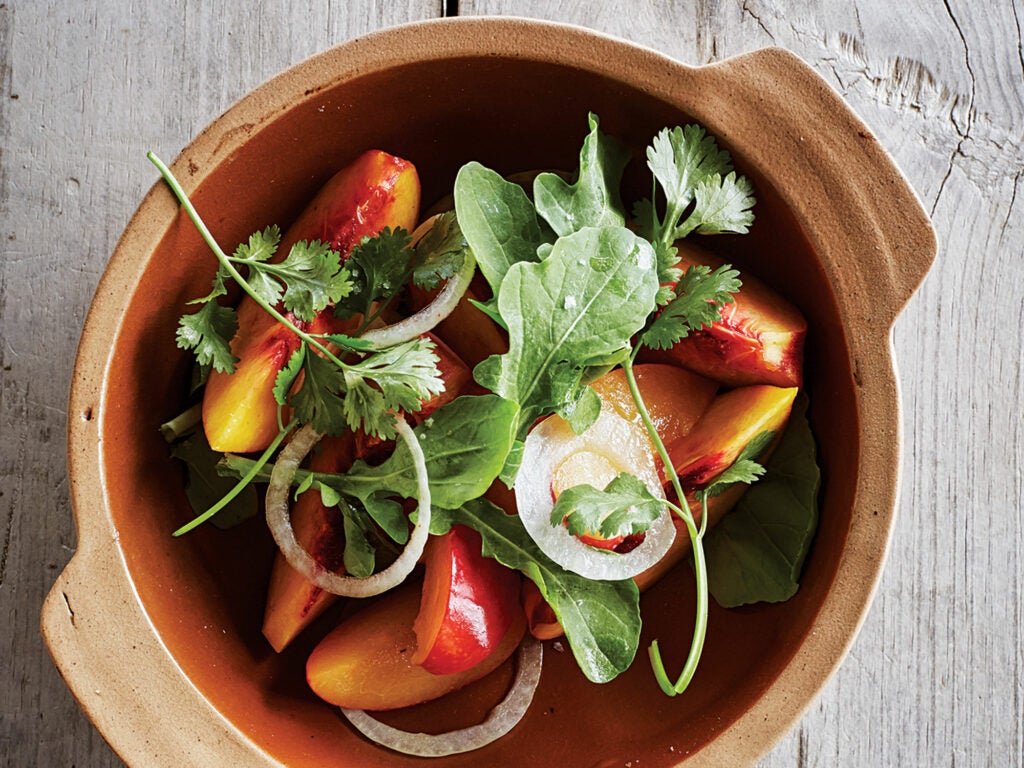 In this salad red wine vinegar balances the sweetness of ripe fruit, while cilantro and basil add a floral note. Get the recipe for Peach and Plum Salad »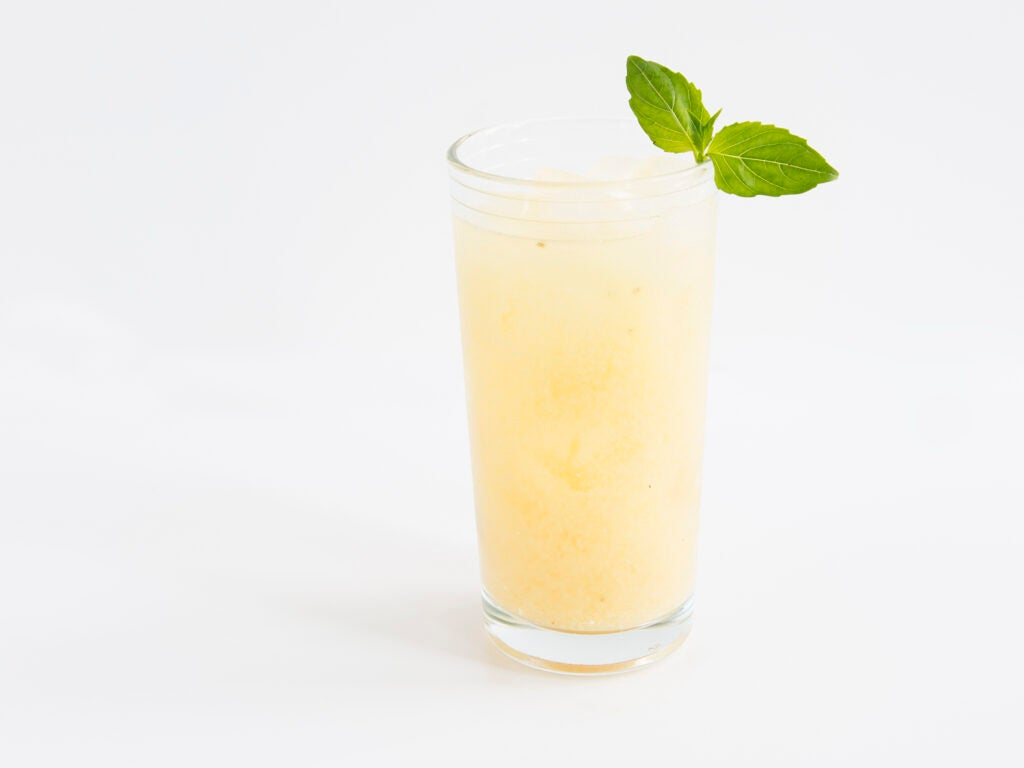 A teaspoon of yogurt adds a subtle tang to this summery peach drink from Alexis Soler and Ben Clemons of Bar 308 in Nashville, Tennessee. Get the recipe for 308 Peaches »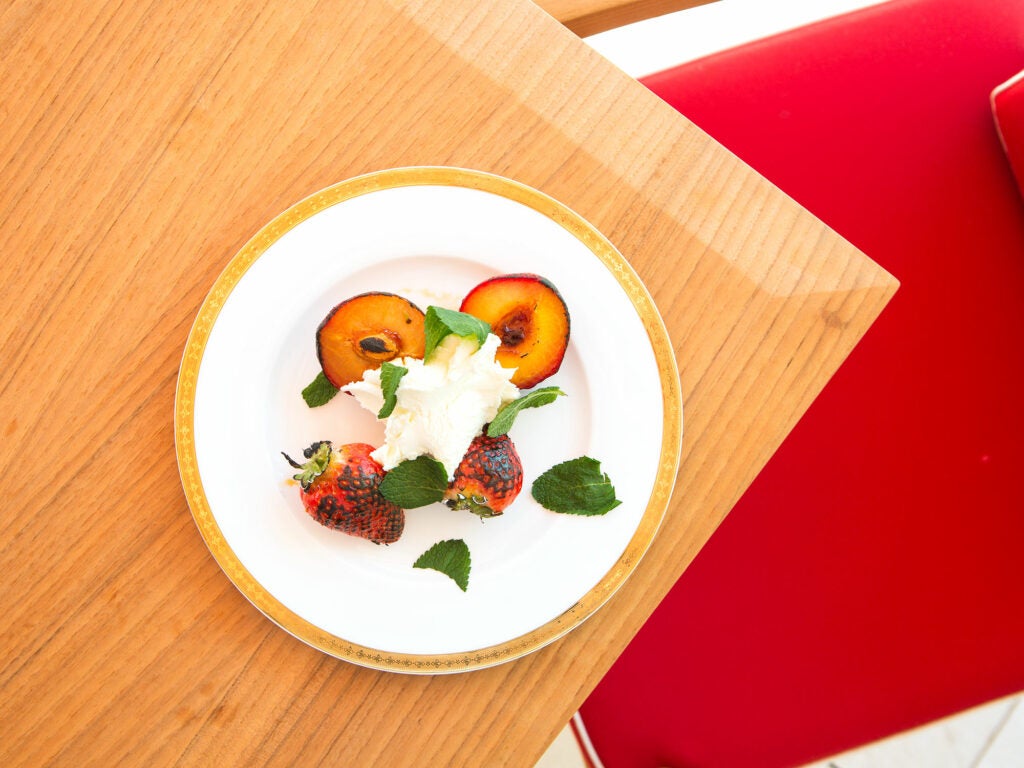 At once rustic and refined, this technique amplifies the inherent sweetness of the fruit. The mascarpone-mint leaf combo brings a rich yet uplifting twist. The more ripe your fruit, the better it will caramelize. Look for freestone peaches that will let you remove the pits easily. Mallmann says: "Let them burn a bit without touching them. Don't flip and flop." Get the Recipe for Burnt Peaches and Plums with Mascarpone and Hazelnuts »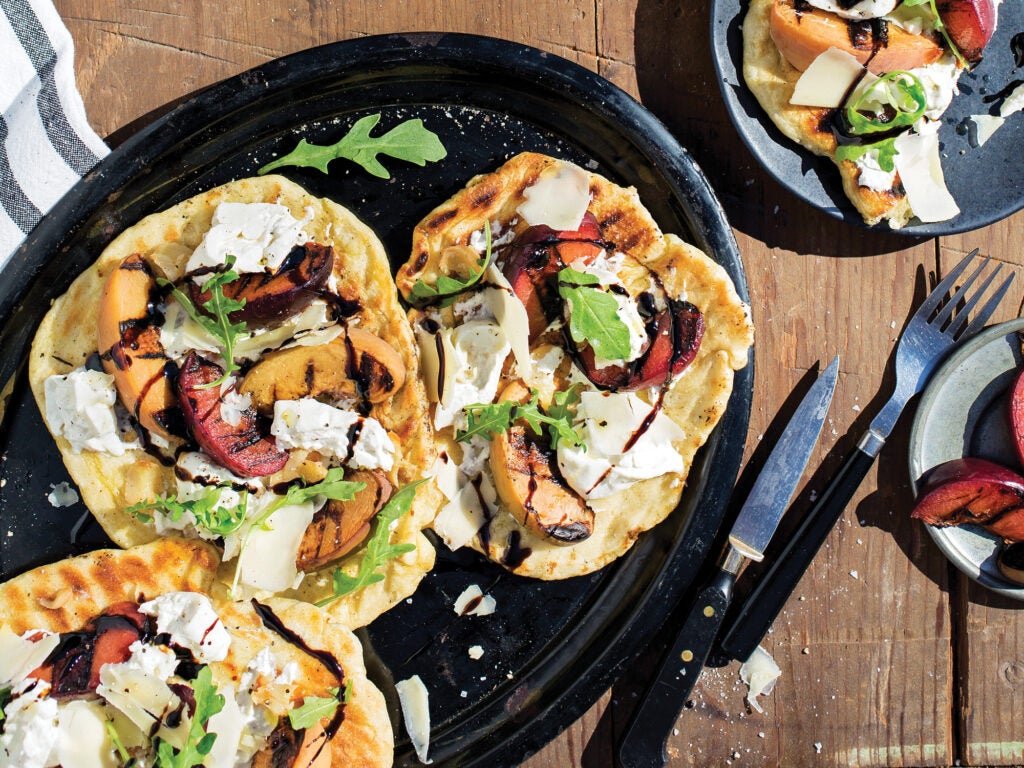 A light vegetarian lunch, or even savory summer dessert, the sugary pickling brine in this recipe helps the peaches and plums caramelize on the grill. Get the recipe for Pickled Stone Fruit and Burrata Flatbread »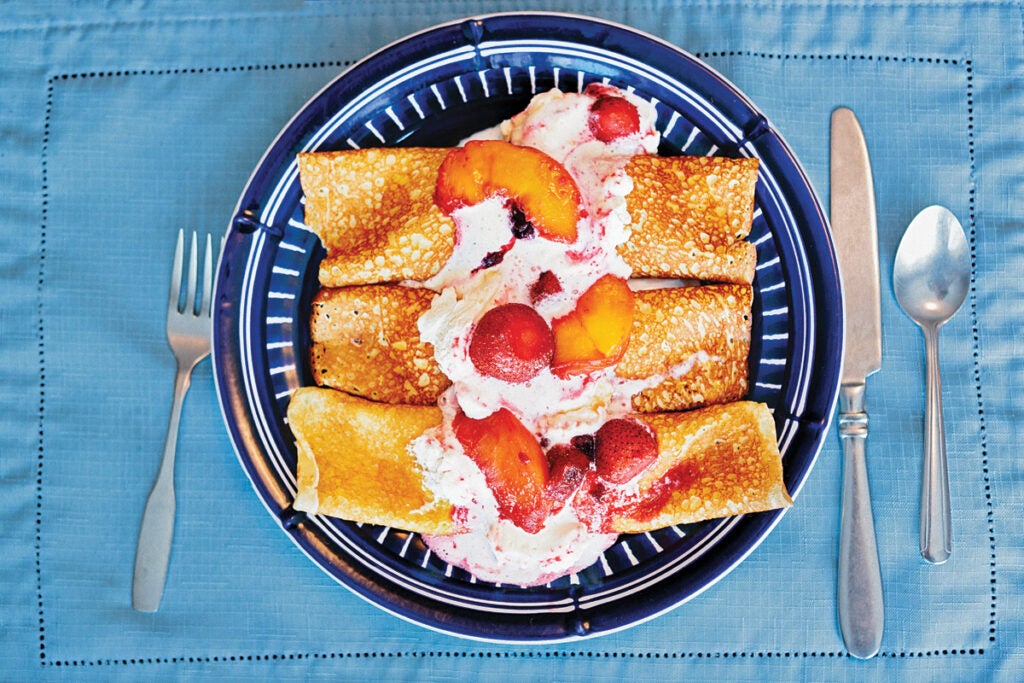 These crêpes stuffed with fromage blanc and maple syrup and are topped with stewed blueberries, strawberries, and peaches. Get the recipe for Crazy Day Crêpes »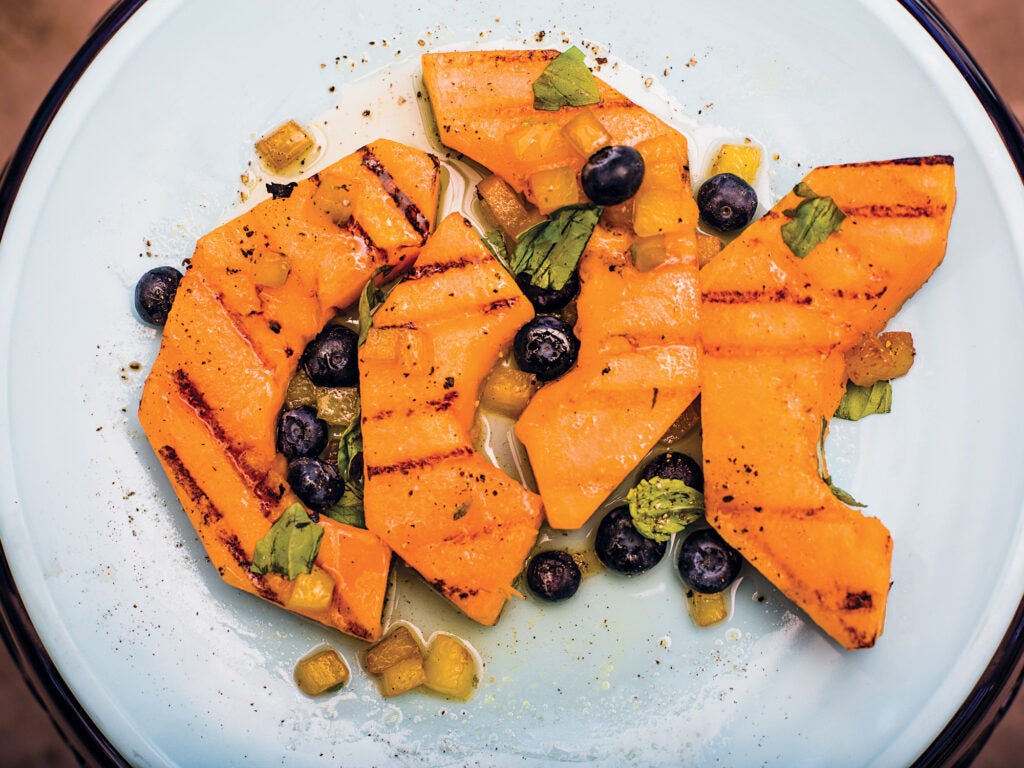 In this elegant dessert, cantaloupe is grilled until it caramelizes and is then dressed with agrodolce, a sour-sweet Italian sauce made by reducing vinegar and sugar. Get the recipe for Grilled Cantaloupe with Peach Agrodolce »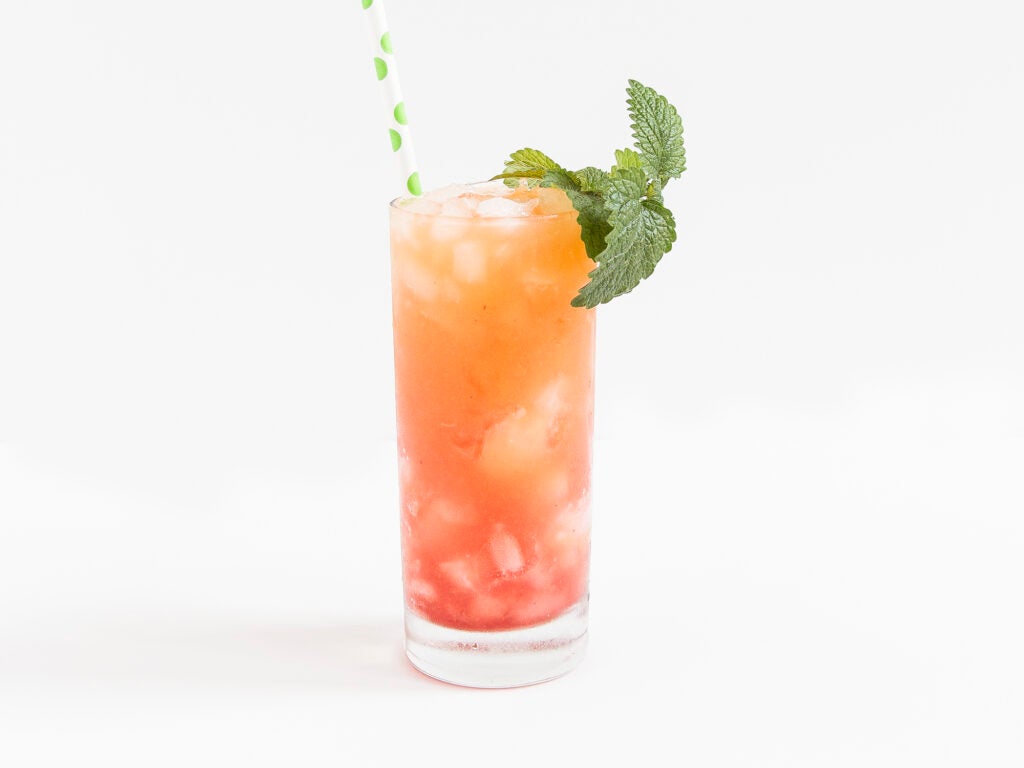 Heaven Hill Distillery's brand abassador, Lynn House, enjoyed nothing more as a child than picking peaches and other fresh produce on her grandparents' farm in Tennessee. She continues the tradition as an adult, incorporating fresh fruits and vegetables into her cocktails whenever she can—hence her nickname, "The Garden Girl." This summery drink combines peach purée, cucumber, and whiskey. Get the recipe for Evening Shade »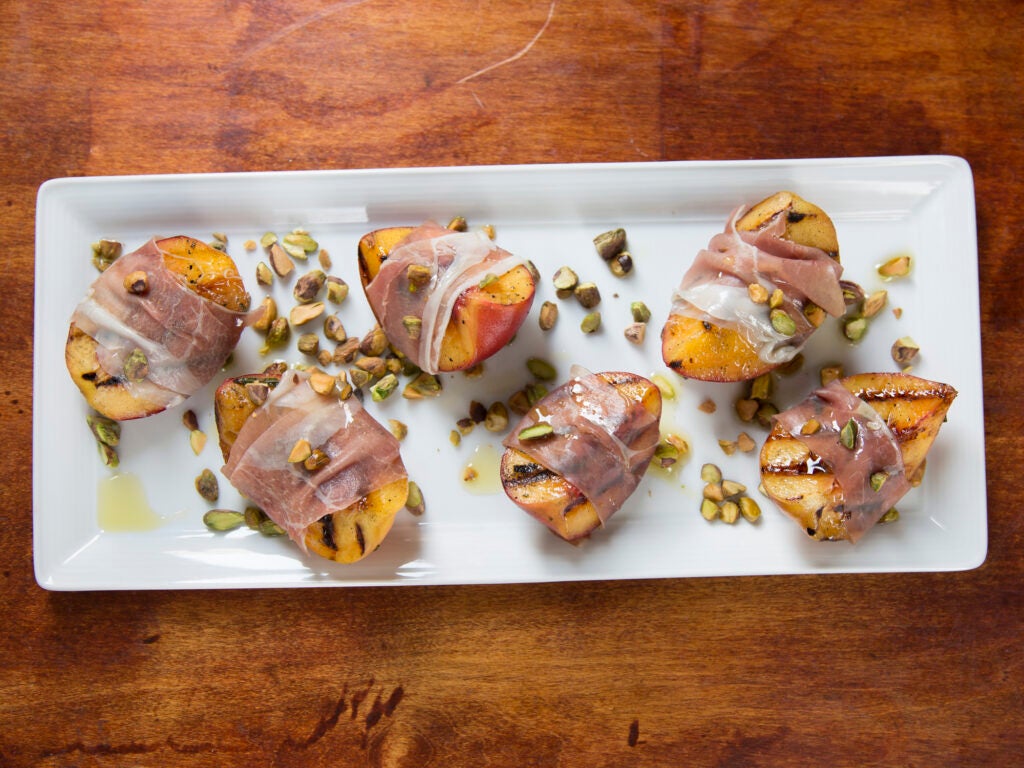 Inspired by the classic combination of prosciutto and melon, chef John Karangis of Union Square Events created this elegant summer appetizer that marries the sweetness of smoky grilled peaches with salt-cured Italian ham. Get the recipe for Grilled Peach with Rosemary, Smoked Country Ham, and Toasted Pistachios »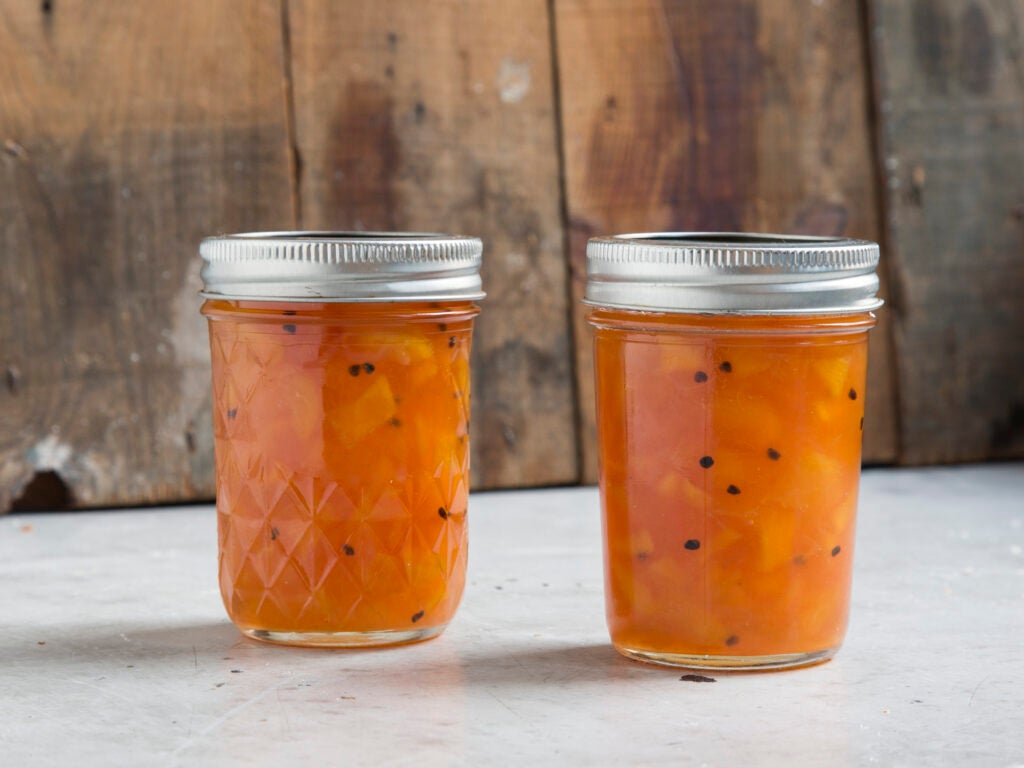 Cookbook author Cathy Barrow adds rye whiskey and cardamom to this peach jam, giving it a slightly spicy, complex depth. Get the recipe for Rock 'N' Rye Peach Jam »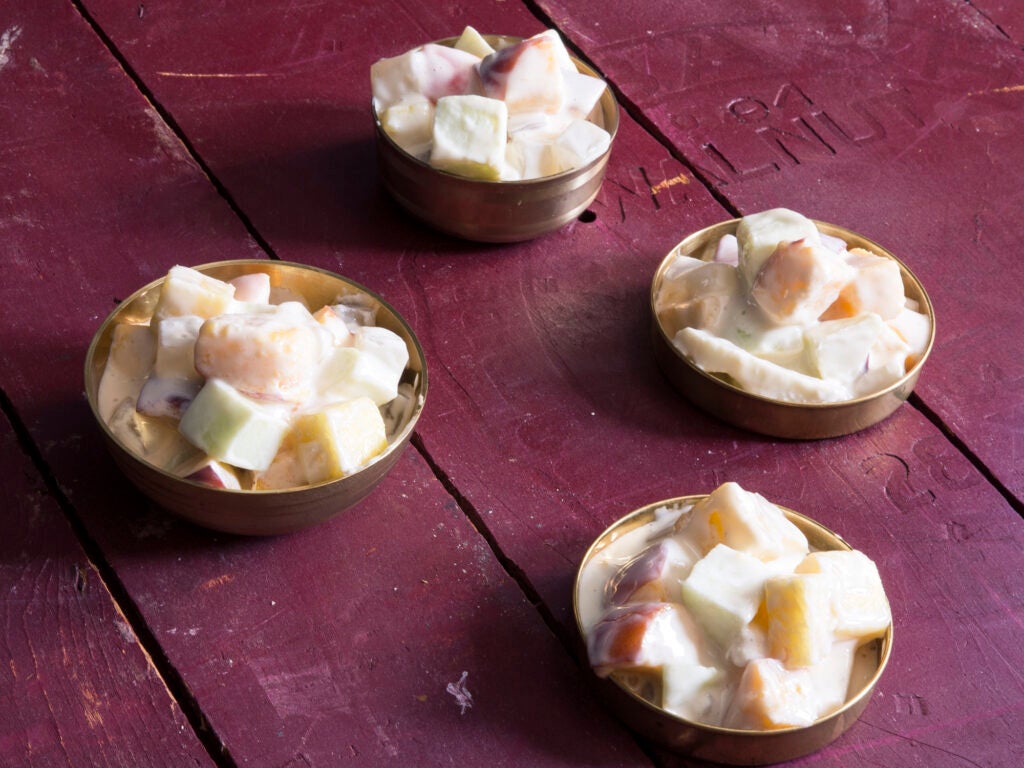 "When I introduce this dish to my friends for the first time, they are confused and a little hesitant to eat it. Once they try it, though, they fall in love." – Leah Cohen of Pig & Khao. Get the recipe for Phillippine Fruit Salad »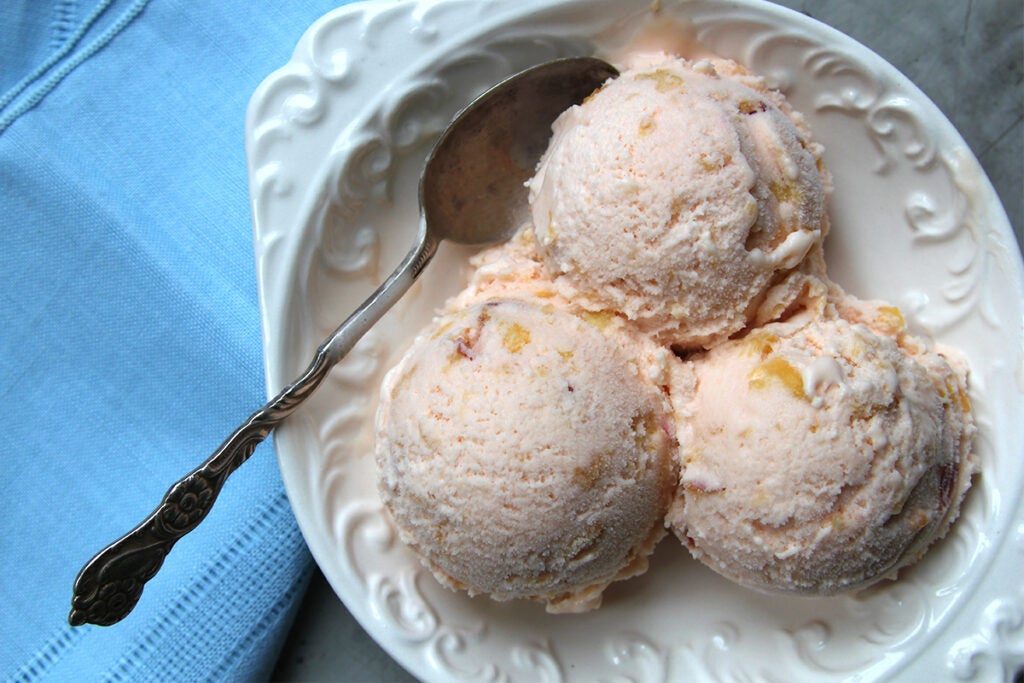 Sweet, pale orange ice cream flavored with ripe, juicy peaches simply screams summer. Get the recipe for Peach Ice Cream »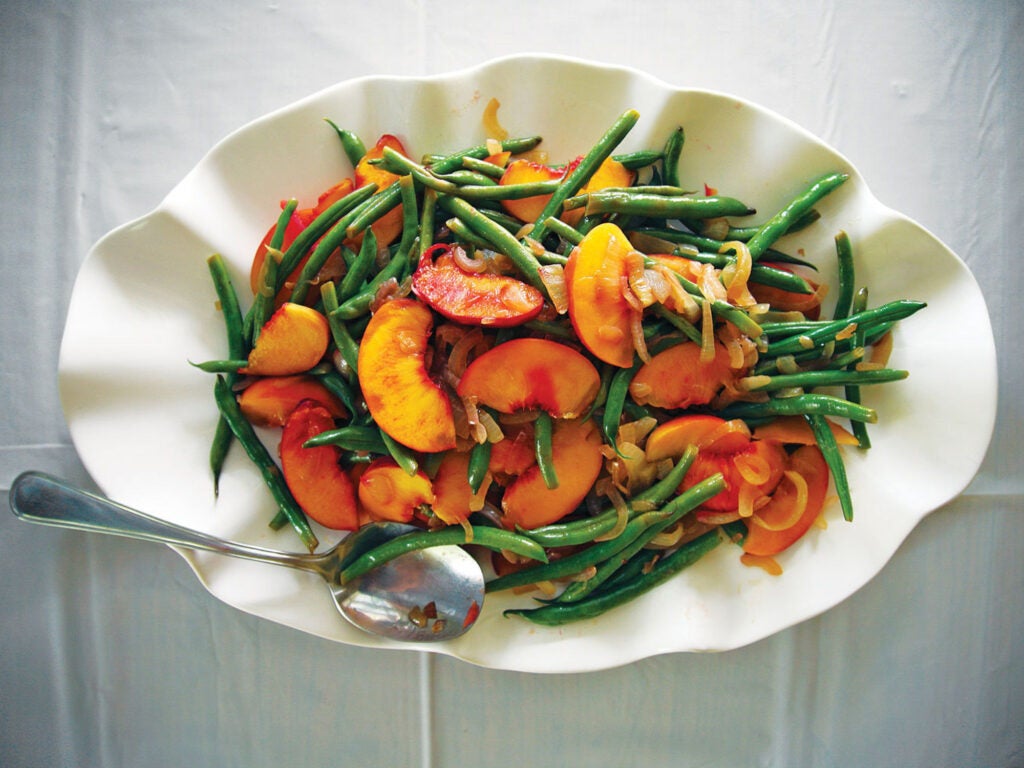 Summer peaches pair remarkably well with sweet caramelized onions and crisp green beans in this salad from Deb Miller of Lawrence, Kansas. Get the recipe for Green Bean and Peach Salad »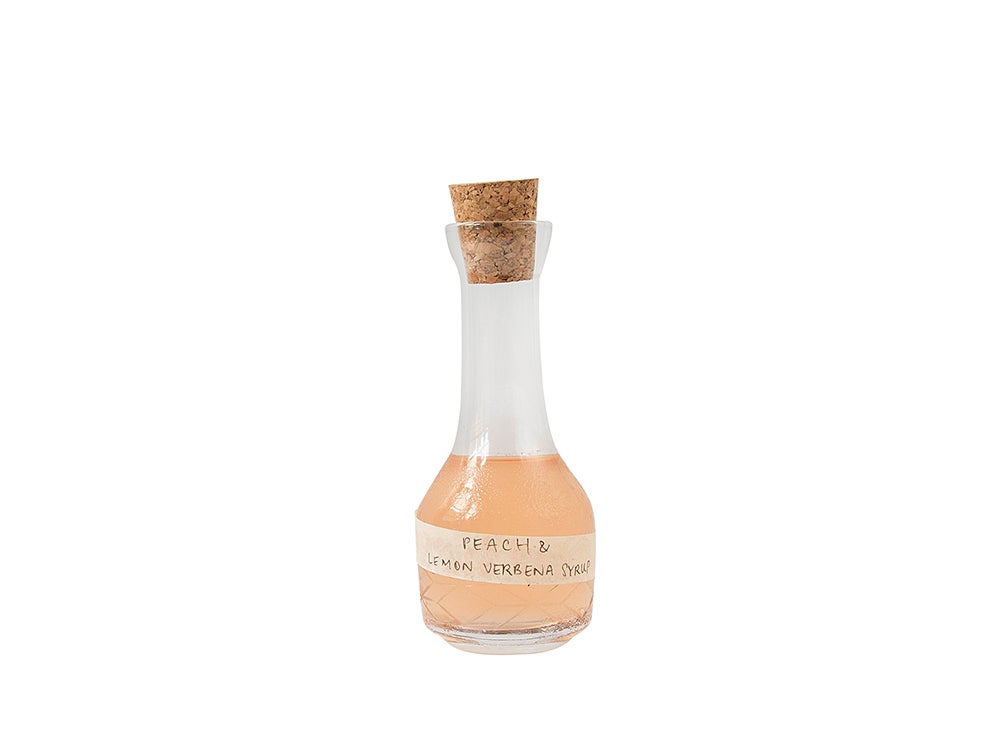 Sweet peaches and aromatic lemon verbena marry in this syrup, perfect for mixing into cocktails such as an old-fashioned or French 75. Get the recipe for Peach–Lemon Verbena Syrup »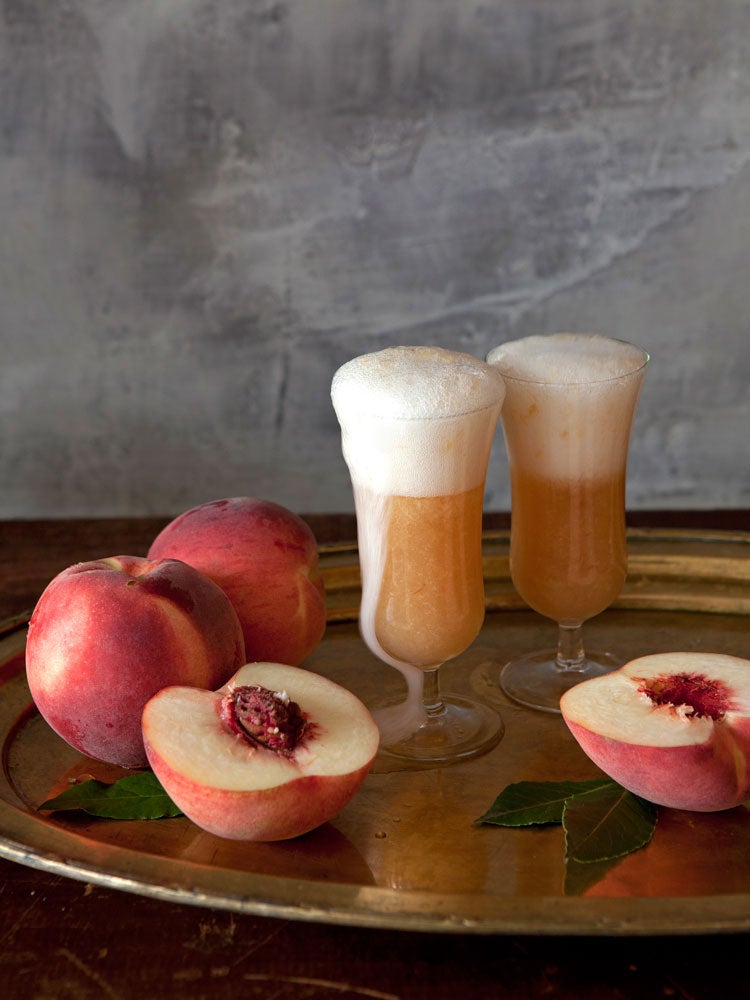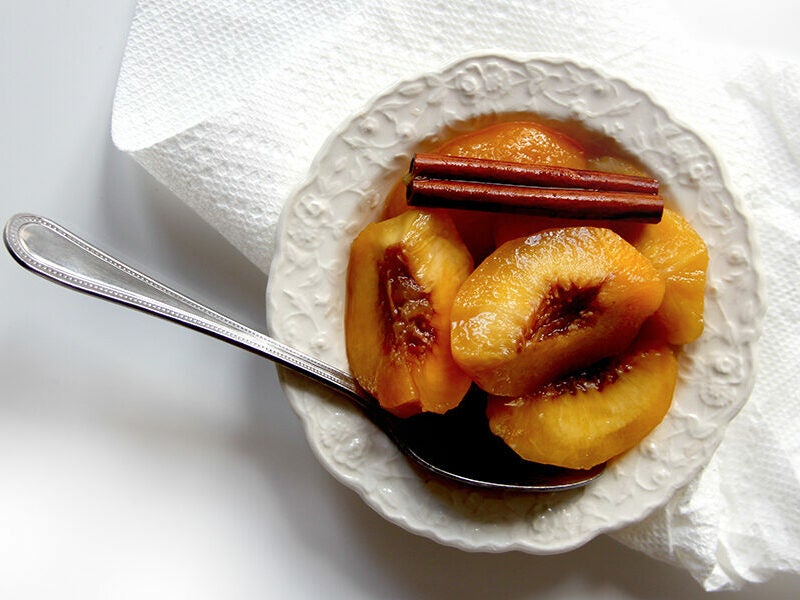 These peaches are a pleasure to eat in autumn—but make them only in summer peach season, with fruit that's fully ripe but not too soft. Get the recipe for Pickled Peaches »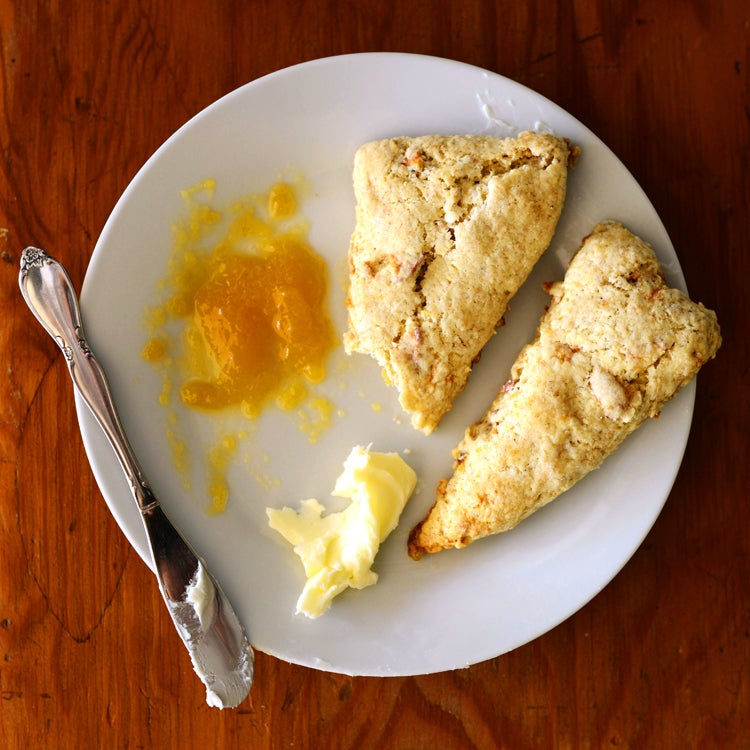 Dried peaches add concentrated fruit flavor—and a pleasant chew—to these sweet, summery scones. Get the recipe for Peach Scones »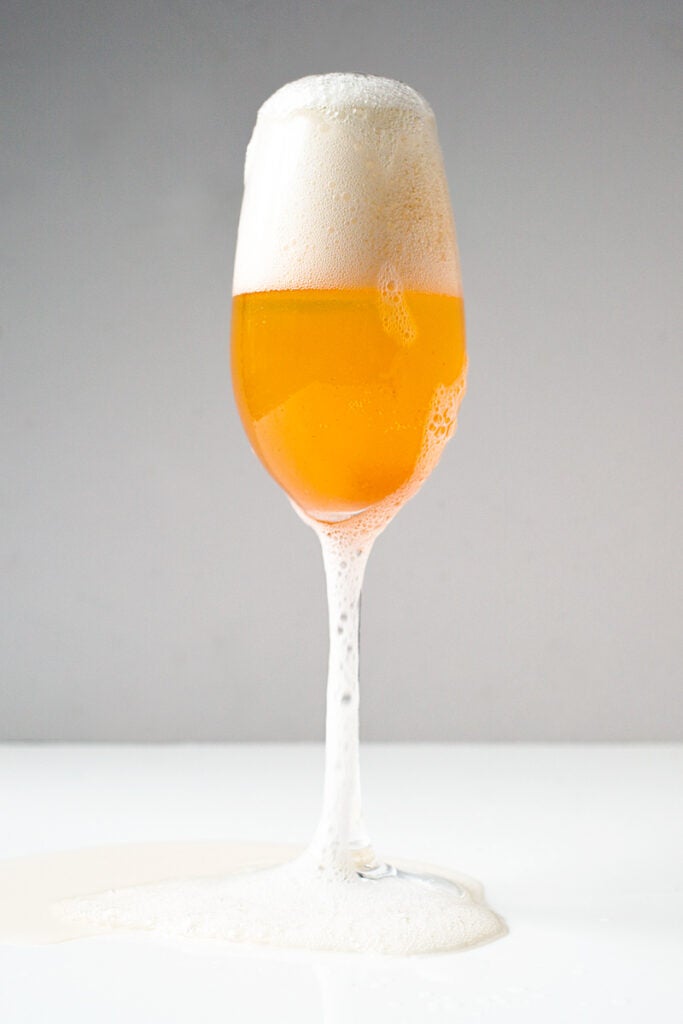 Aquavit infused with peaches and anise pairs wonderfully with peach purée for a Swedish twist on a bellini from Manhattan's Restaurant Aquavit. Get the recipe Scandinavian Bellini »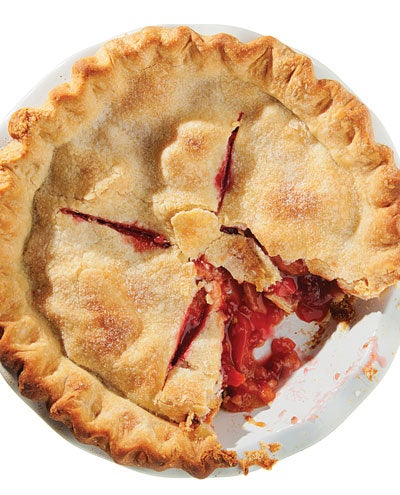 Peach and raspberry is a classic combination for pie filling—this particular recipe is a blue ribbon winner from Minnesotan Jean Peno. Get the recipe for Peach Melba Pie »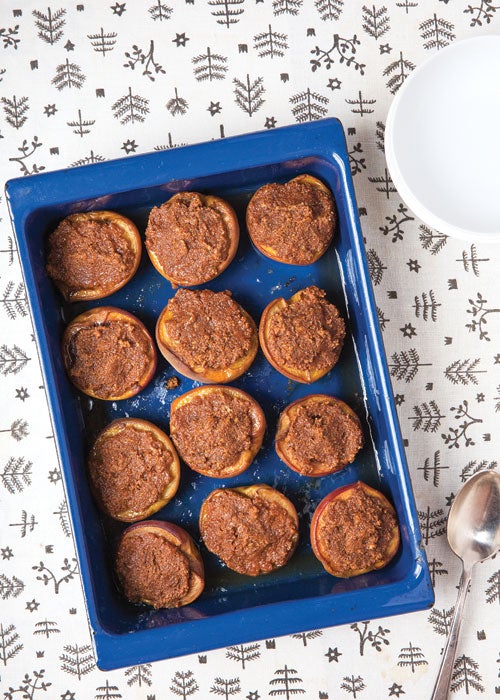 Crushed amaretti cookies lend nutty depth to sweet mashed peaches in this simple dessert. Get the recipe for Baked Peaches with Crushed Amaretti Cookies (Pesche Ripiene al Forno) »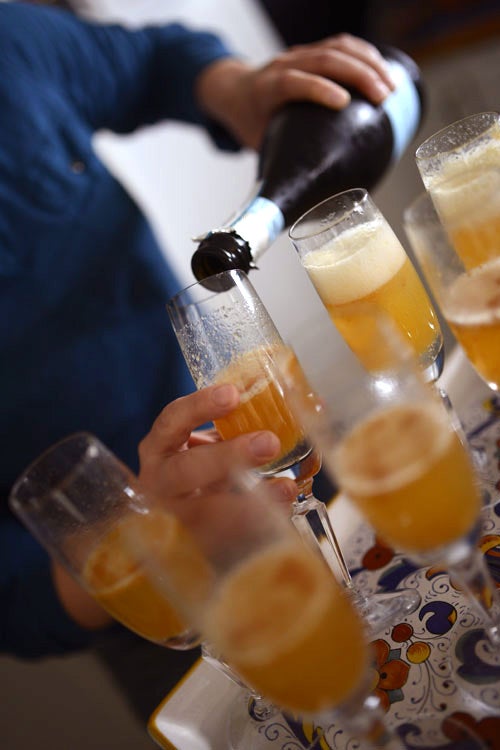 Rosemary-infused simple syrup adds a refreshing herbal flavor to this classic brunch cocktail. Get the recipe for Rosemary-Peach Bellinis »