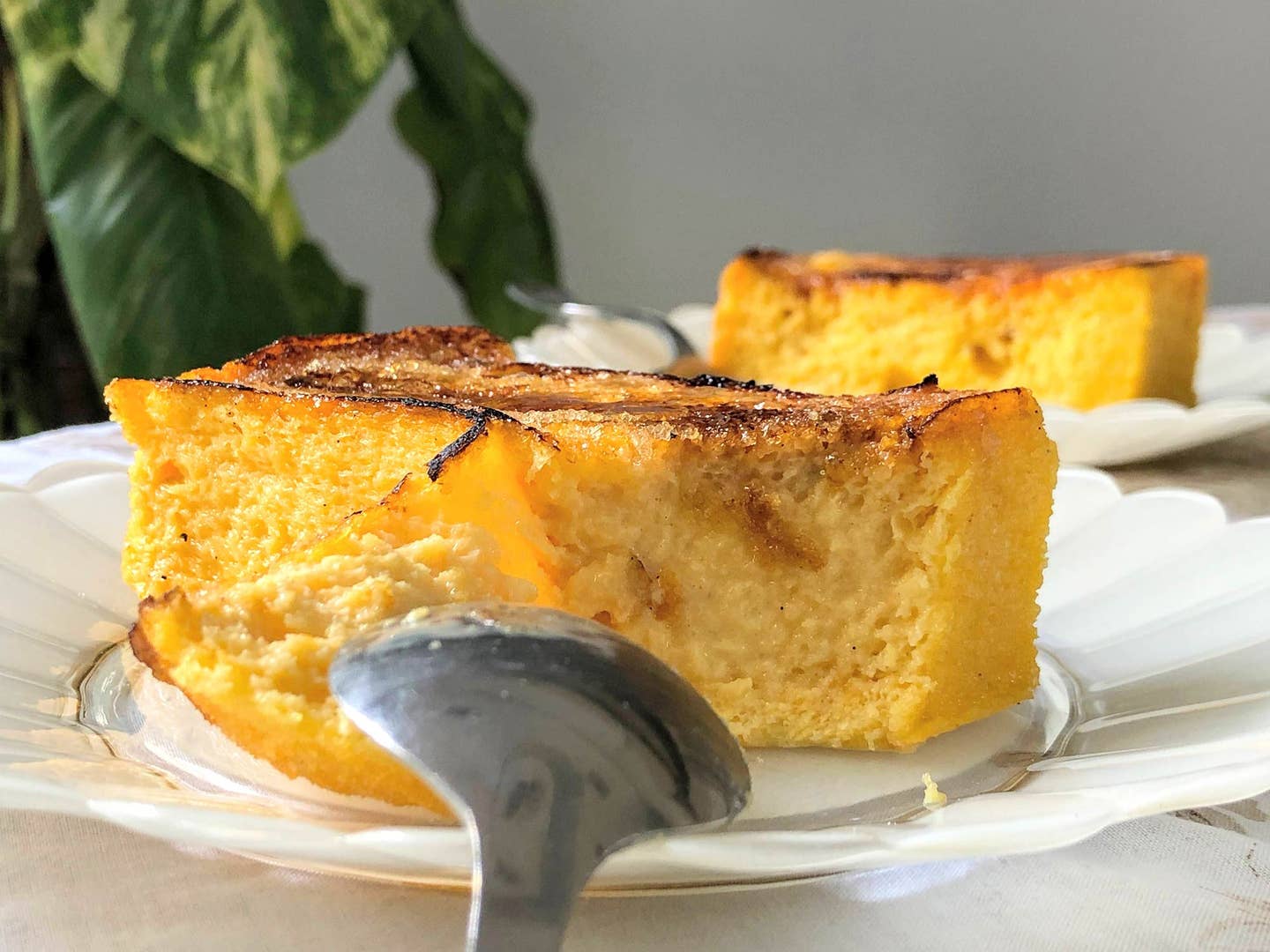 Recipes
Torrijas Are Spanish "French" Toast With a Few Tantalizing Twists
These custardy bread slices bathed in lemon-scented syrup are the highlight of Holy Week—but there's no reason not to make them year round.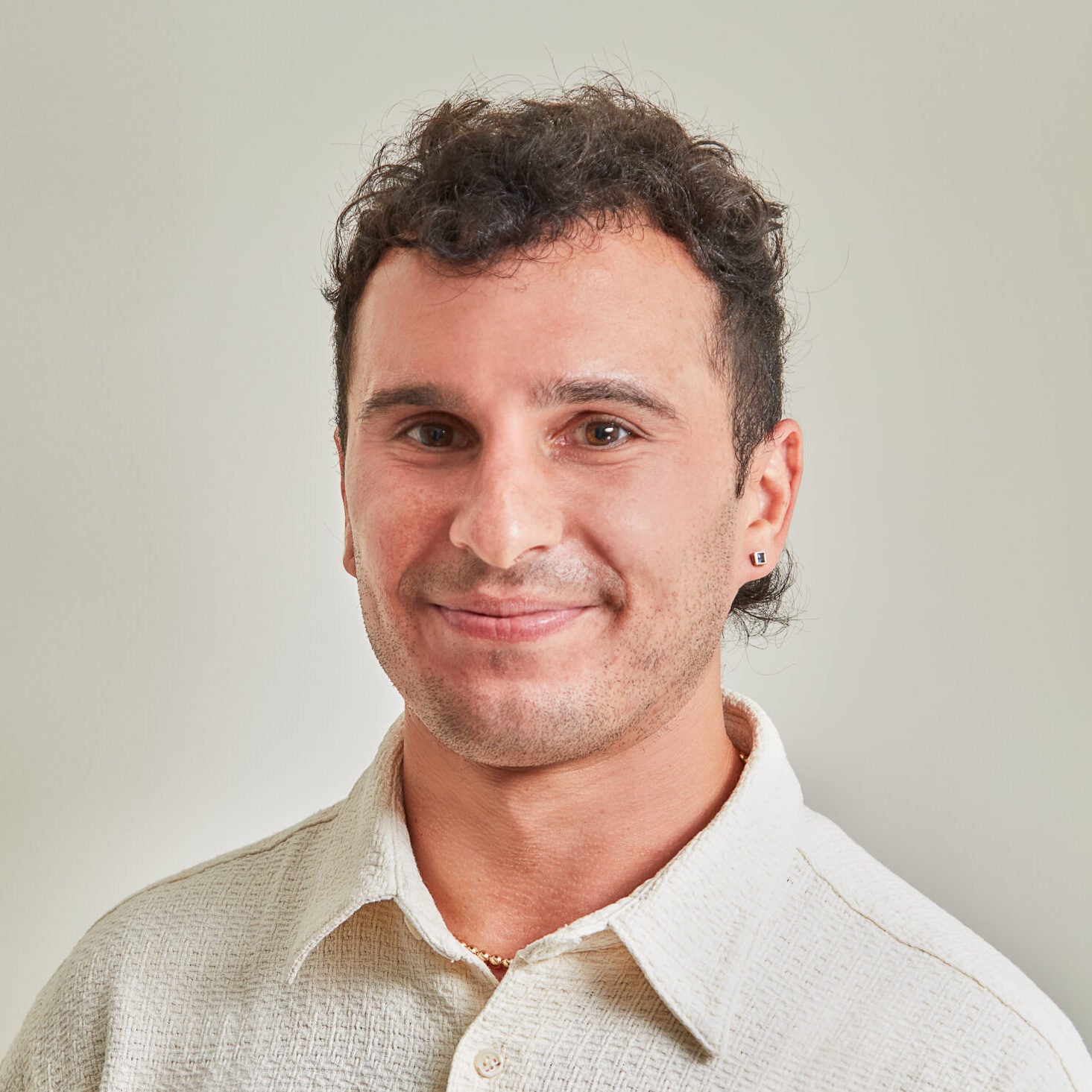 ---
Easter is celebrated on a different day each year, but I always know it's around the corner when the shelves of my neighborhood pastelería fill with glistening trays of torrijas (toh-REE-has), their unmistakable scent of lemon peel, cinnamon, and eggy batter wafting onto the sidewalk like an olfactory siren song. Call it a Pavlovian response: As soon as I hear the phrase, "spring is in the air," I automatically smell torrijas. And when I bite into my first torrija of the season—its cinnamon-sugar stuck to my lips, its cool custard gliding down my throat—spring has finally sprung in my psyche.
Torrijas are Spain's version of French toast, but to me, they're far more luxurious than the diner staple. To make them, you soak day-old baguette slices in milk steeped with sunny Mediterranean aromatics—cinnamon sticks, cloves, honey, citrus zest, what have you—then dip them in beaten egg and deep-fry them in abundant olive oil. When they slump and hiss, you know their crumb has turned to custard, and they're ready to be rolled in cinnamon-sugar and plopped on a plate. Y ya está—the dish is such a cinch that it's one of the few holiday desserts Spaniards still whip up at home (as opposed to, say, Christmas turrón and Three Kings Day roscón de reyes, which are usually snapped up at the shop).
Spain's love for torrijas runs deep—Ancient Rome deep. A recipe from the 1st-century cookbook Apicius reads strikingly similar to 21st-century ones for torrijas: "Break fine white bread, crust removed, into rather large pieces, soak in milk, fry in oil, cover with honey, and serve." Iberia's Sephardic Jews, legendary fryers of all things sweet and savory, also made torrijas and called them revanadas de parida ("slices for giving birth"). They were prepared for new mothers, not only for their restorative sugar and fat content but also because, according to María Paz Moreno, author of Madrid: A Culinary History, "it was believed that, since the [revanadas] were soaked in milk, they would increase milk production to nurse the newborn."
What, then, does a slice of fried bread have to do with the resurrection of Jesus? In the weeks of Lenten fasting leading up to Easter, the torrija likely stood in as a nourishing, calorie-packed alternative to meat, which was forbidden. Whatever their origin—Roman, Sephardic, early Christian, or otherwise—torrijas are no doubt one of Spain's most ancient dishes.
They've been around for so long that, unlike paella valenciana or fabada asturiana, there's no set formula for making them. They're enjoyed hot or cold, covered in syrup or cinnamon-sugar—or both, or neither. Honestly, I've never met a torrija I didn't like: It's hard to screw up fried bread. But I do have a sweet spot for torrijas soaked in sweet wine (torrijas de vino), which were the standard in central and southern Spain until refrigeration brought fresh milk to the masses. They're like mulled wine in solid form.
These days, torrijas are trendy across Spain, often the most-ordered dessert at glitzy tapas bars and Michelin-starred gastro-temples. High-end chefs love to tinker with them, sometimes to the point of unrecognizability. In the Basque Country, Mugaritz serves a caramelized brioche torrija with almond-rum cream, while in Asturias, Casa Gerardo nixes the customary dunk in beaten egg and makes up for lost calories with a quenelle of rice pudding ice cream.
But the most memorable new-age torrija that I've tasted comes from the ovens of Panem in Madrid, an artisan bread bakery run by five pastry-obsessed siblings. Their torrija, a gleaming gold ingot of custard-soaked brioche, has a light, flan-like jiggliness and a crunchy exoskeleton of torched sugar. "We make a classic crème brûlée custard, soak our homemade brioche in it, then bake it off in slices," Antonio García, one of the owners, told me last week as he stuffed hot baguettes into paper sleeves during the mid-morning rush. "The key is to leave the brioche in the liquid for a full 24 hours to achieve the right texture."
As I was leaving Panem with a box of torrijas under my arm, a silver-haired señora holding hands with her grandson called out to García. "Are there torrijas yet?" she asked over the din of the morning rush. "Sure are," he replied. The boy looked up at his grandmother with utter delight, and shouted, "¡Qué bien!"