Recipes
Antelope Scottadito (Italian-Style Antelope Chops with Garlic, Rosemary, and Anchovy)
Use this Roman style technique to fire off finger-licking chops.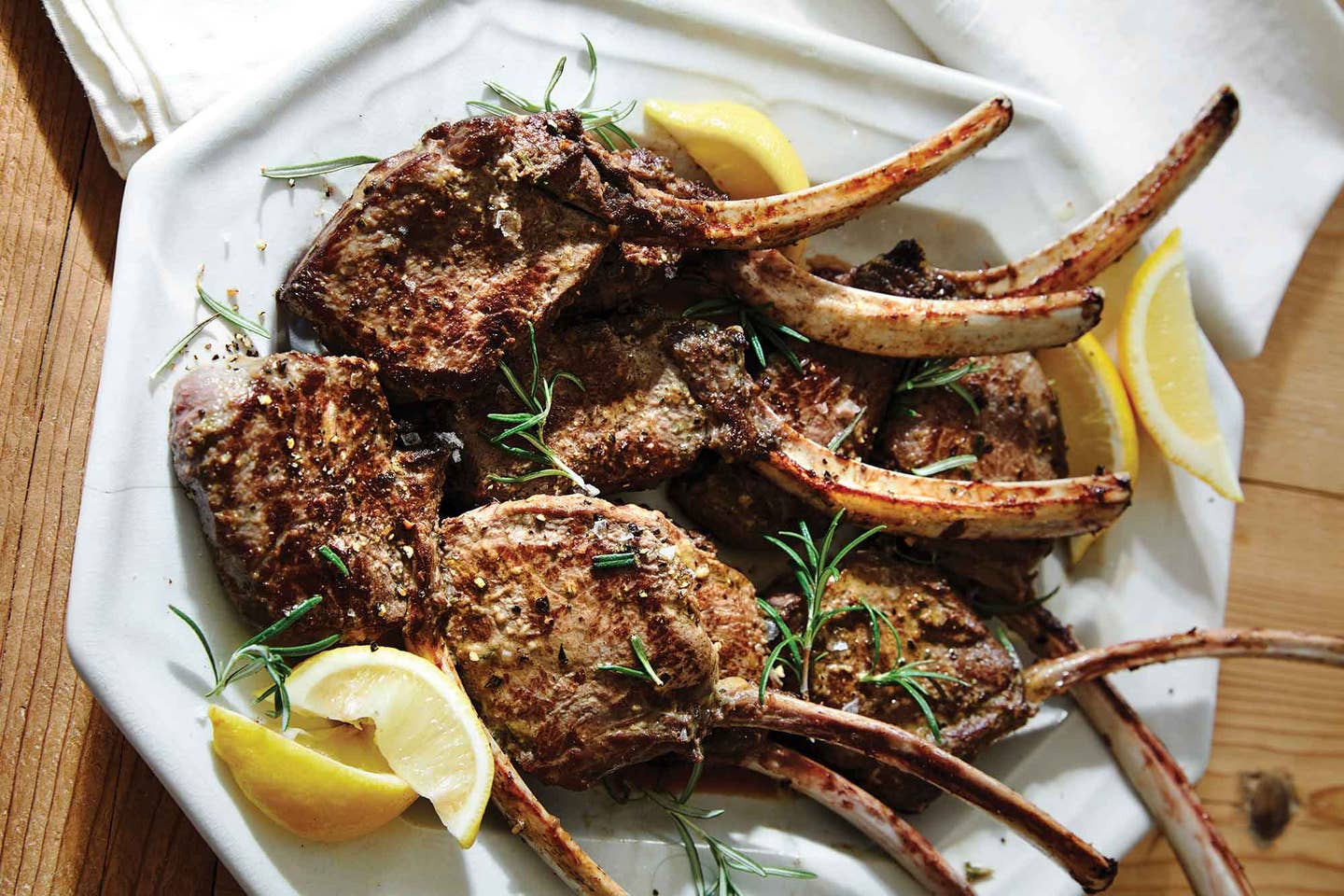 In Italian, scottadito means "burned fingers"—or, more casually, be careful when you try to eat something this irresistible straight off the griddle. Find whole racks of wild antelope or venison online from Broken Arrow Ranch, or substitute farm-raised game meat.
Ingredients
2 Tbsp. anchovy paste
7 garlic cloves, grated (about 2 Tbsp.)
2 Tbsp. Dijon mustard
2 Tbsp. finely chopped rosemary (or 2 tsp. dried)
1⁄2 cup plus 2 Tbsp. extra-virgin olive oil, plus more for drizzling
frenched antelope chops or large venison chops (about 3 lb.)
Canola oil, for greasing the griddle
Freshly ground black pepper
Lemon wedges, for serving
Instructions
Step 1
In a large bowl, combine first four ingredients, then whisk in olive oil. Set aside ½ cup of the marinade. Transfer the remainder to a large baking dish, then add the chops and turn to coat, taking care to keep the bones out of the marinade. Cover dish loosely with plastic wrap, and refrigerate for at least 30 minutes and up to 4 hours.
Step 2
Lightly grease a griddle with canola oil and place over high heat. Liberally season the chops with black pepper. Working in batches, sear the chops for 2 minutes on one side. Flip and sear the other side for 2 minutes while basting the cooked side with the reserved marinade. Flip again, baste, and cook 2-3 minutes more, or until meat reaches an internal temperature of 120-125°F. (Do not cook beyond medium-rare.) Transfer the chops to a platter and allow to rest 5 minutes. Drizzle with olive oil, and top with a squeeze of lemon to serve.