Recipes
Sardines in Escabeche
Fried in olive oil, then marinated with vinegar, garlic, and spices, the tiny fish prepared using this ancient Spanish preserving method are a flavor-packed snack.
Serves

serves 6 as an appetizer

Cook

13 hours 10 minutes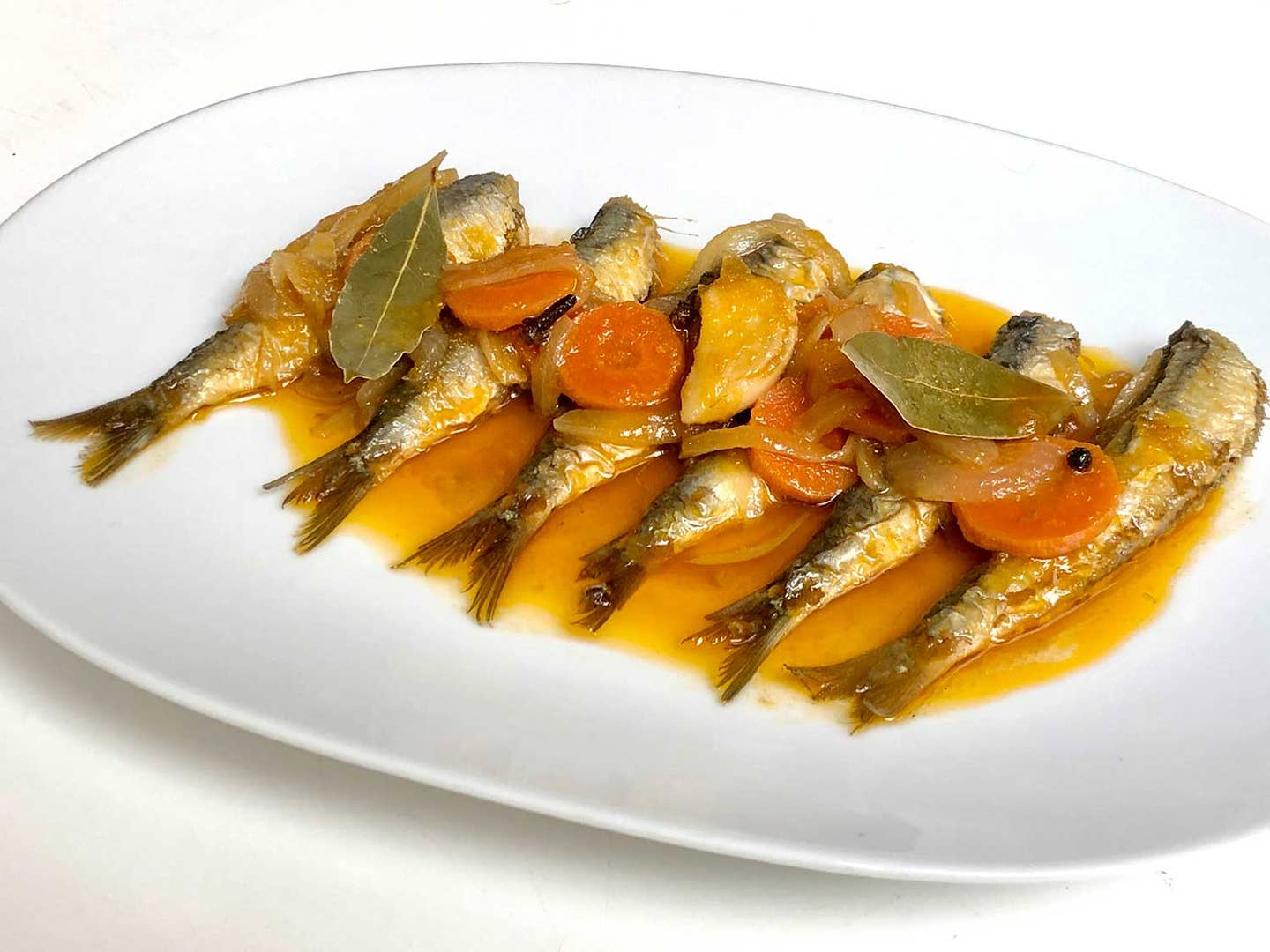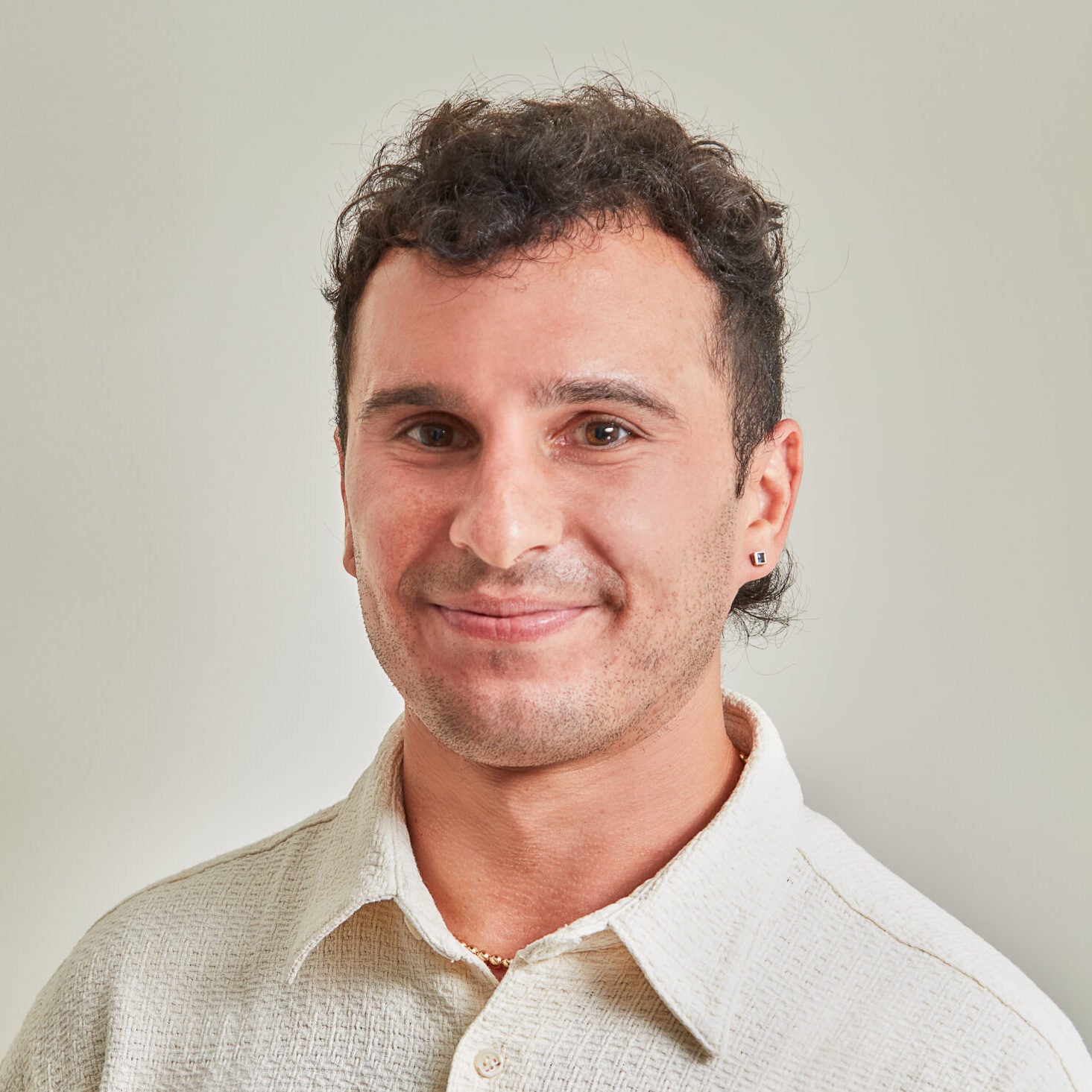 ---
Drape these sardines whole over a bed of salad greens, and let the sauce dribble through the leaves like dressing. You can also use your fingers to pull the fillets off the bones for an easy pasta or rice add-in or sandwich-stuffer. Spaniards often serve sardines in escabeche as a tapa alongside a pile of well-salted potato chips and a cold caña (half-pint).
An equal weight of another oily fish—such as mackerel, tuna, or bluefish—can stand in for the sardines; in any case, reach for a fine salt when flouring as kosher salt doesn't adhere to the skin as effectively.
Ingredients
1¾ lb. whole fresh sardines, heads removed, gutted, and cleaned*
3⁄4 cup (3¼ oz.) all-purpose flour
1 Tbsp. fine sea salt, divided, plus more to taste
1 cup extra-virgin olive oil, divided, plus more for drizzling
1 large yellow onion (7 oz.), thinly sliced
2 medium carrots (3 oz.), peeled and cut into ¼-inch coins
4 medium garlic cloves, peeled and lightly smashed with the side of a knife
10 black peppercorns
4 whole cloves
2 bay leaves
One 2-inch cinnamon stick
1 whole star anise
2⁄3 cup dry white wine
1 tsp. pimentón (smoked Spanish paprika)
1 cup apple cider vinegar
Instructions
Step 1
In a large bowl, add the sardines and cover with cold water. Agitate with your hands, then pour out the murky water. Repeat until the water runs clear. Remove the sardines from the bowl and pat dry inside and out. Wipe out the bowl with a paper towel, then add the flour and 1½ teaspoons salt and whisk to combine. Add the sardines and toss to coat.
Step 2
Line a large platter or baking sheet with paper towels and set aside. In a large skillet, heat ½ cup of the oil over medium-high heat. When the oil is shimmering, cook the sardines: Working in batches, tap each fish on the side of the bowl to remove any excess flour, then quickly add to the pan one at a time without crowding. Fry, turning once, until the skin is lightly golden and crisped, about 2 minutes per side, then transfer to the lined platter while you repeat with the remaining sardines.
Step 3
Turn off the heat, discard the used cooking oil, and use a paper towel to carefully wipe out the skillet. Add the remaining ½ cup oil to the skillet, along with the onion, carrot, garlic, peppercorns, cloves, bay leaves, cinnamon, star anise, and the remaining 1½ teaspoons of salt. Turn the heat to medium and cook, stirring occasionally, until the onions and carrots are softened, 13–15 minutes. Increase the heat to medium-high, add the wine and pimentón, and cook, stirring occasionally, until the alcohol has evaporated, about 3 minutes. Add the vinegar and 1 cup of water and continue cooking until the mixture thickens slightly, about 4 minutes. Lay the sardines on top, cover the skillet, and cook for 2 minutes more. Uncover, turn off the heat, and let the sardines cool to room temperature.
Step 4
Once cooled, transfer the sardines, one by one, to a 4-cup measuring cup, medium bowl, or plastic container and pour the cooking liquid on top, spices, vegetables, and all. The sardines should be fully submerged in the pickling liquid—if they are not, add a bit of water until they are completely covered. Cover tightly with plastic wrap or a tight–fitting lid and refrigerate for at least 12 hours, and up to 5 days. Serve at a cool room temperature, drizzled with additional olive oil.
*When purchasing fresh sardines, you can ask your fishmonger to clean them, which involves removing the scales, bones, guts, and sometimes heads. Cleaning the tiny fish yourself is simple and easy, however, requiring nothing more than a paring knife and your bare hands. If you'd like to give it a shot, check out our step-by-step guide, here.