Tour le Carbet Cocktail
A rhum agricole riff on the classic Royal Bermuda Yacht Club cocktail.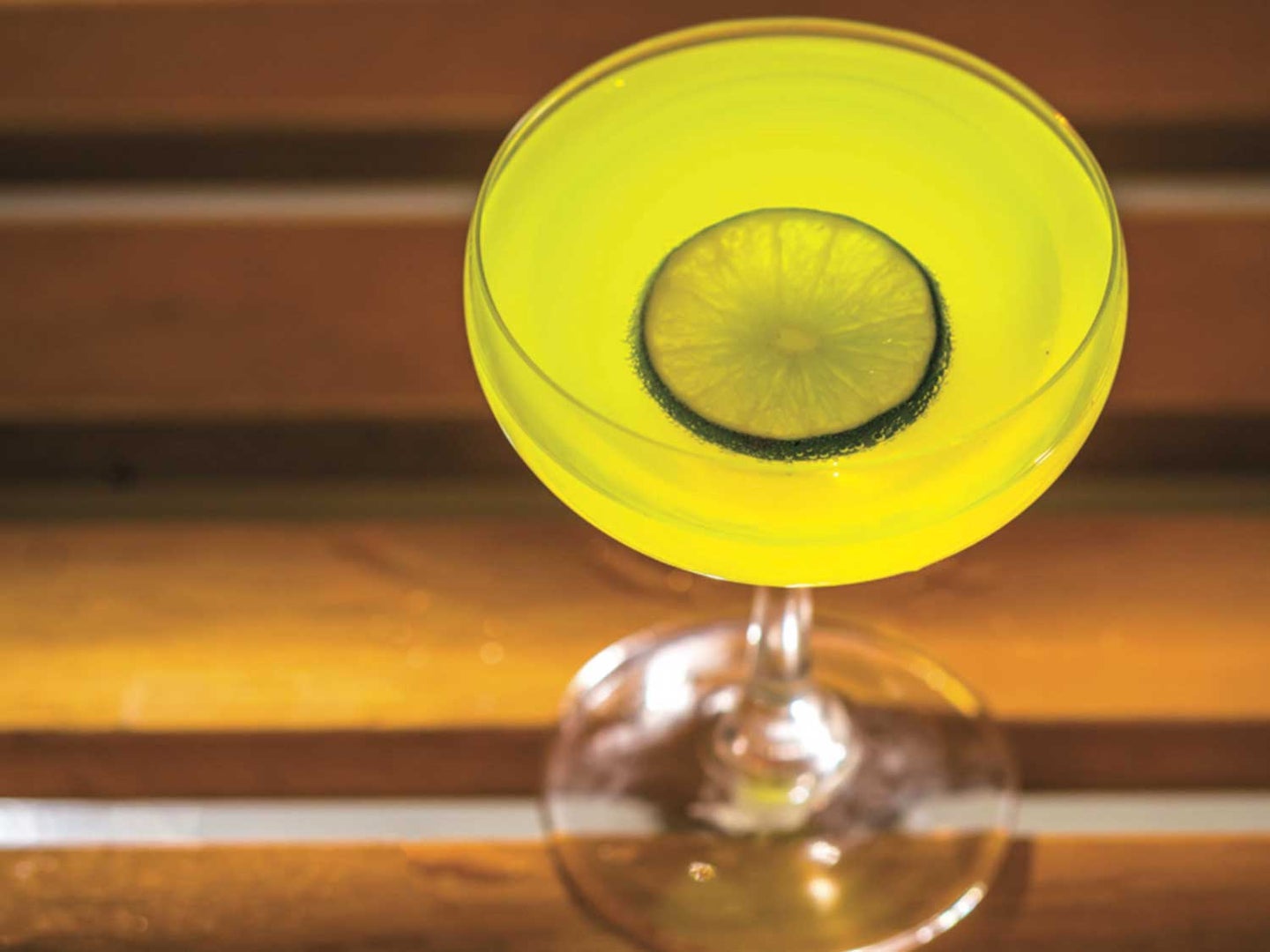 An agricole-based riff on the Royal Bermuda Yacht Club, this drink is inspired by Martinique's black sand beaches and spectacular views of Mount Pelée, the island's most iconic natural landmark. Like that classic, Tiki-style cocktail, the Tour le Carbet uses falernum, while Suze, a French gentian liqueur, assumes the role of orange curaçao, lending citrus and spice notes softened by herbal aromas that amplify the rhum agricole's grassy character.
Featured in: These Cane Spirits Are Not Your Typical Rums
Equipment
Yield: serves 1
Time: 5 minutes
Ingredients
2 oz. rhum agricole 100 proof (such as Neisson Rhum Agricole Blanc)
3⁄4 oz. falernum (such as John D. Taylor's Velvet Falernum)
3⁄4 oz. fresh lime juice
1⁄2 oz. Suze
Lime wheel, for garnish
Instructions
To a cocktail shaker filled with ice, add the rhum agricole, falernum, lime juice, and Suze. Shake well, then double strain into a chilled coupe glass. Garnish with a lime wheel.
Shannon Mustipher is a rum expert, cocktail consultant, and the author of TIKI: Modern Tropical Cocktails (Rizzoli, 2019). When she is not enjoying mixed drinks and sparkling wine, she is likely cooking and collecting "too many books."