Recipes
Indian Sweet Coconut Porridge (Pongala)
Serves

serves 8 people

Cook

1 hour 10 minutes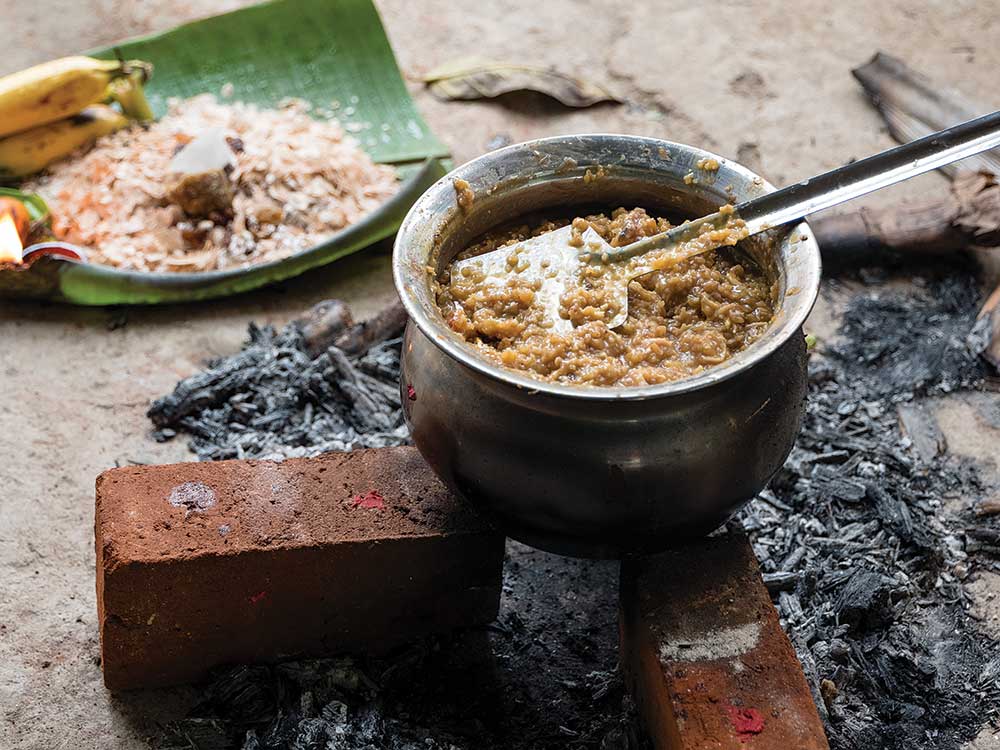 Pongala means "to boil over," referring to the moment the starchy water from this sweet rice dish bubbles above the lip of its clay pot. At the Attukal Pongala festival, pongala, the offering made to a Hindu deity, is cooked over fire and seasoned with jaggery (unrefined palm sugar) and coconut. Recipes can vary to include cardamom, cinnamon, banana, and raisins.
Ingredients
1 cup Kerala matta (rose matta) rice, soaked and rinsed
3⁄4 cup jaggery
1 cup freshly grated coconut
3 tbsp. ghee
2 tsp. freshly ground cardamom
2 tbsp. hopped cashews, toasted
2 tbsp. raisins
1 ripe banana, sliced
Instructions
Step 1
In a medium pot over high heat, bring 5 cups water to a boil. Add the rice and boil until the water nearly bubbles over, 5 minutes. Lower the heat to medium and simmer, stirring occasionally, 15 minutes. Partially cover and simmer for 15 minutes more. Add 2 cups water and stir to prevent the rice from sticking to the bottom. Partially cover and cook until the rice is very tender (almost overcooked) and the water is mostly absorbed, 20–25 minutes. Stir in the jaggery to dissolve, 3 minutes. Stir in the coconut, ghee, and cardamom. Serve in bowls, topped with the cashews, raisins, and banana.