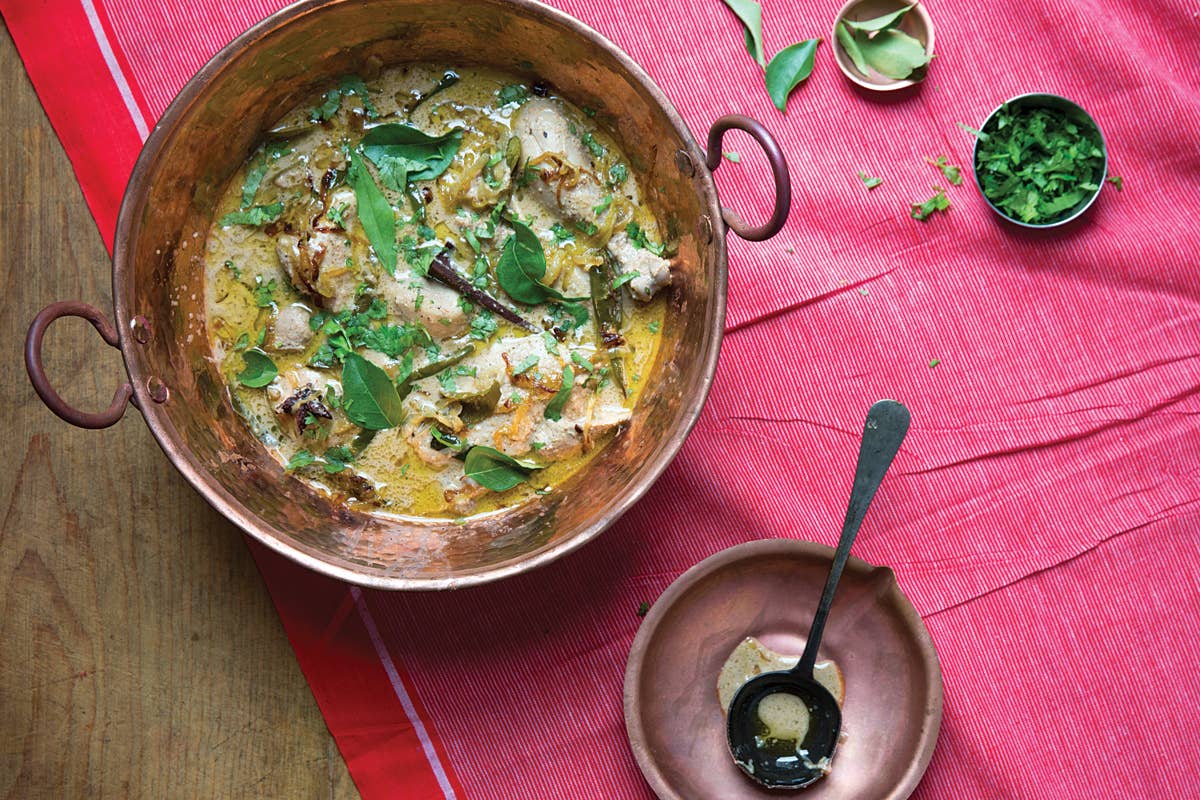 Recipes
Want to Make the Most of Skinless Chicken? Make This Telangan Curry
Removing the skin doesn't just cut down on fat; it helps a spice mix penetrate deeper into the bird
There are two keys to this easy chicken curry recipe: skipping the skin, so the spices can penetrate into the meat, and marinating the bird overnight, so the flavor sticks. Both steps turn boring skinless chicken into something truly delicious.
You can even make it with boneless, skinless, chicken breasts, though we prefer bone-in dark meat for tenderness and for the rich broth that the bone helps develop. A small amount of coconut milk forms a thick gravy with lime, ginger, and garlic; just a little sauce goes a long way.
If you've never cooked with curry leaves before, don't leave them out—they add an essential freshness and deep spice verve to the dish, and, so argues home cook Padma Reddy, the creator of this recipe, have their own health benefits. Isn't it nice when an ingredient pulls double duty?