Recipes
Beef Braised with Tomatoes and Cloves (Garofolato)
Serves

serves 6

Cook

4 hours 15 minutes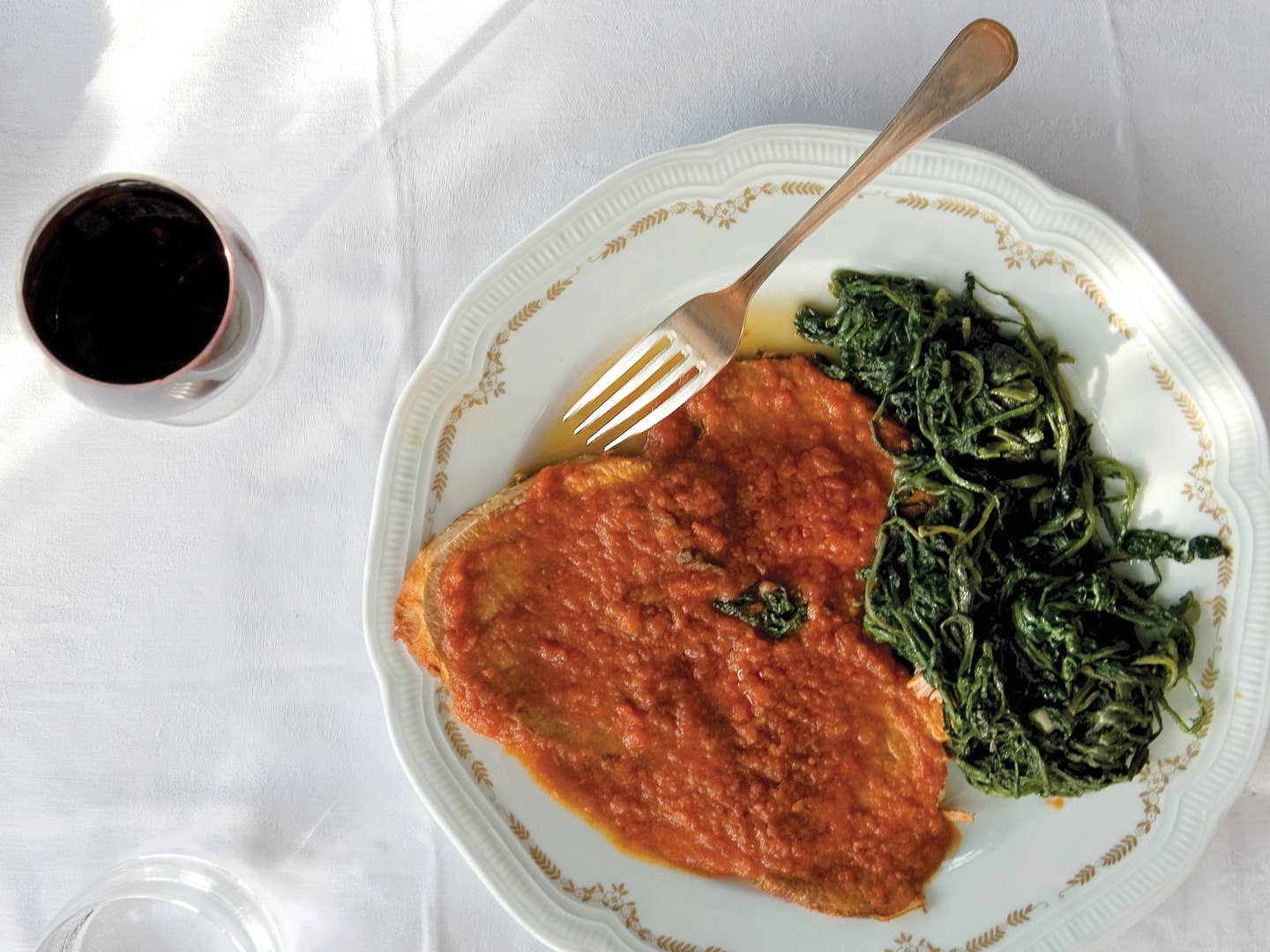 In Rome, lean cuts like veal rump roast or beef eye of round are braised in tomato and red wine and perfumed with cloves—the spice's heady scent melding pleasantly with the other ingredients in the sauce. Broccoli rabe or dandelion greens, sautéed in olive oil and garlic, make the perfect accompaniment to this rich winter braise.
Ingredients
2 tbsp. rendered pork lard or vegetable oil
1 (2-lb.) veal rump roast or beef eye of round, tied with kitchen twine (ask your butcher to do this)
Kosher salt and freshly ground black pepper
1 stalk celery, finely chopped
1 clove garlic, peeled and smashed
1 medium carrot, finely chopped
1⁄2 medium yellow onion, finely chopped
1 cup red wine
12 whole cloves
1 (14-oz.) can whole peeled tomatoes in juice, crushed by hand
Instructions
Step 1
In a large saucepan, heat the lard over medium-high. Season the veal all over with salt and pepper, add to the pan, and cook, turning as needed, until golden brown all over, about 10 minutes. Transfer the meat to a plate and return the pan to the heat.
Step 2
Add the celery, garlic, carrot, and onion to the pan and cook, stirring, until caramelized, about 15 minutes. Pour in the wine and cook, scraping the bottom of the pot, for 1 minute. Stir in the cloves, tomatoes, and 2 cups water, return the veal to the pan, and bring the sauce to a boil. Reduce the heat to maintain a simmer and cook, uncovered, until the veal is very tender, about 3 hours.
Step 3
Remove the pan from the heat and let the meat cool in the sauce for 30 minutes. Transfer the veal to a cutting board and slice into 1⁄2-inch-thick slices. Lightly mash the tomato sauce in the pan and spoon it over the veal to serve.