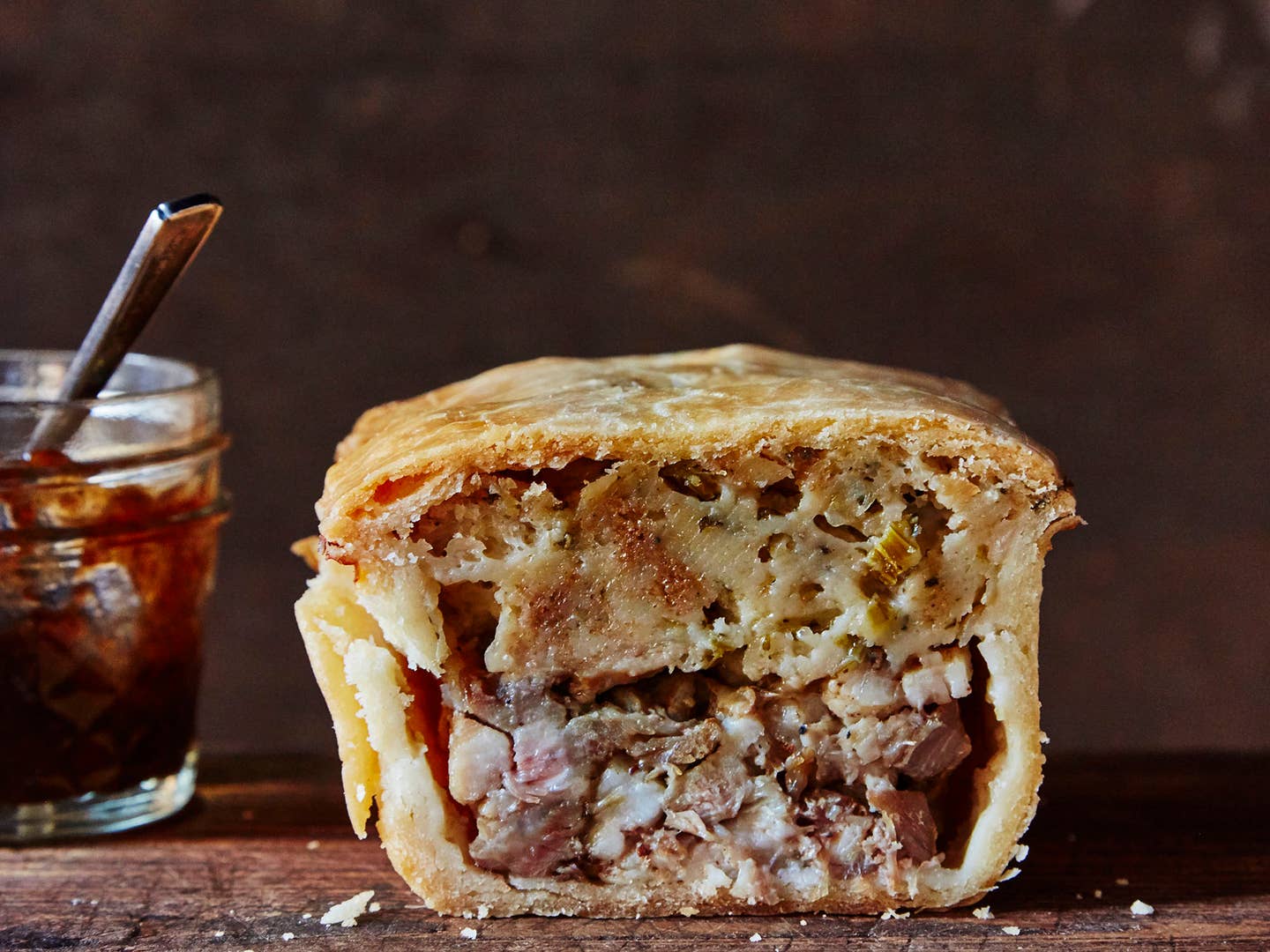 Techniques
How to Make the Ultimate Meat Pie
Three cuts of pork plus chicken make this British classic a must-try
If you're like us, there's never too much meat in one dish. That's an understatement with this expert level version of the traditional pork pie. Not only do these pies consist of three different cuts of pork (shoulder, belly, and bacon), but also a homemade sage stuffing with chicken mixed in. You're getting your meat and side dish all wrapped up in a flaky pastry.
Once you've got the pastry dough sorted out, essentially all you have left to do is layer the meats inside. Did we mention pork shoulder, pork belly, and slab bacon? One thing we're sure of is that bacon lovers must become acquainted with slab bacon. It's exactly what it sounds like. With slab bacon, you have more leniency with how it can be cut, since you're cutting it yourself, and it comes with the rind on, which lends more flavor to any dish.
What's better about these British huntsman pies is that you can choose how to serve them, whether it's cold or lukewarm with a side of Westmorland chutney, like how it's served at Brantwood Cafe. No matter how you serve it, guaranteed you'll be full afterward.