Vietnamese Iced Coffee (Ca Phe Sua Da)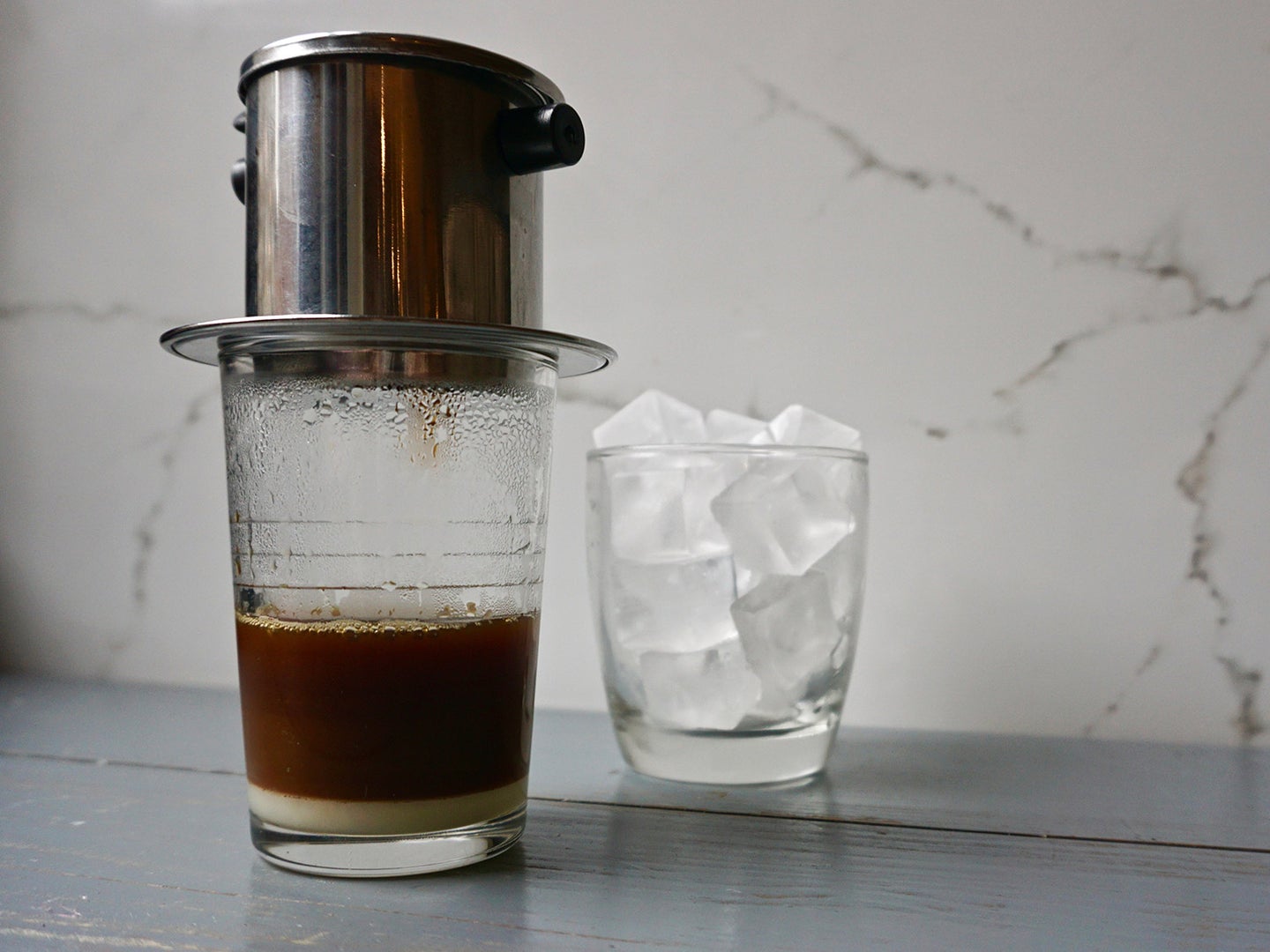 Vietnamese-style coffee, brewed through a stainless-steel drip filter called a phin, is potent and concentrated. It's combined with sweetened condensed milk, which tempers the bitterness, and served iced in the classic drink known as cà phê sữa dá. Look for a medium-roast coffee and grind immediately before brewing. The coffee should be ground to the coarseness of kosher salt.
Featured in: Giving Vietnamese Coffee Its Due in America
What You Will Need
Yield: serves 1
Time: 10 minutes
Ingredients
2 Tbsp. (10 g) medium-finely ground coffee
1 Tbsp. (18 g) sweetened condensed milk
Ice
Instructions
Bring a kettle of water to boil (205°F, if using an electric, digital kettle).
Place a heat-resistant rocks glass on a digital scale. Add the sweetened condensed milk to the glass and set a phin set over the glass. Add the coffee to the phin chamber, pick up the phin, and shake gently to even out the grinds. Return the phin to the cup and screw or place the filter press all the way down until it stops, gently packing the grinds. Zero out the scale, then add 2 tablespoons (28–30 grams) of boiling water. Set a timer and let the coffee grinds bloom for 60 seconds. (Do not stop this step short.) Slowly add 1⁄4 cup more of hot water (for a total of 84 grams). Cover the phin with the lid and allow the coffee to drip into the glass (about 5 minutes). Stir well, fill the glass with ice, and serve immediately.