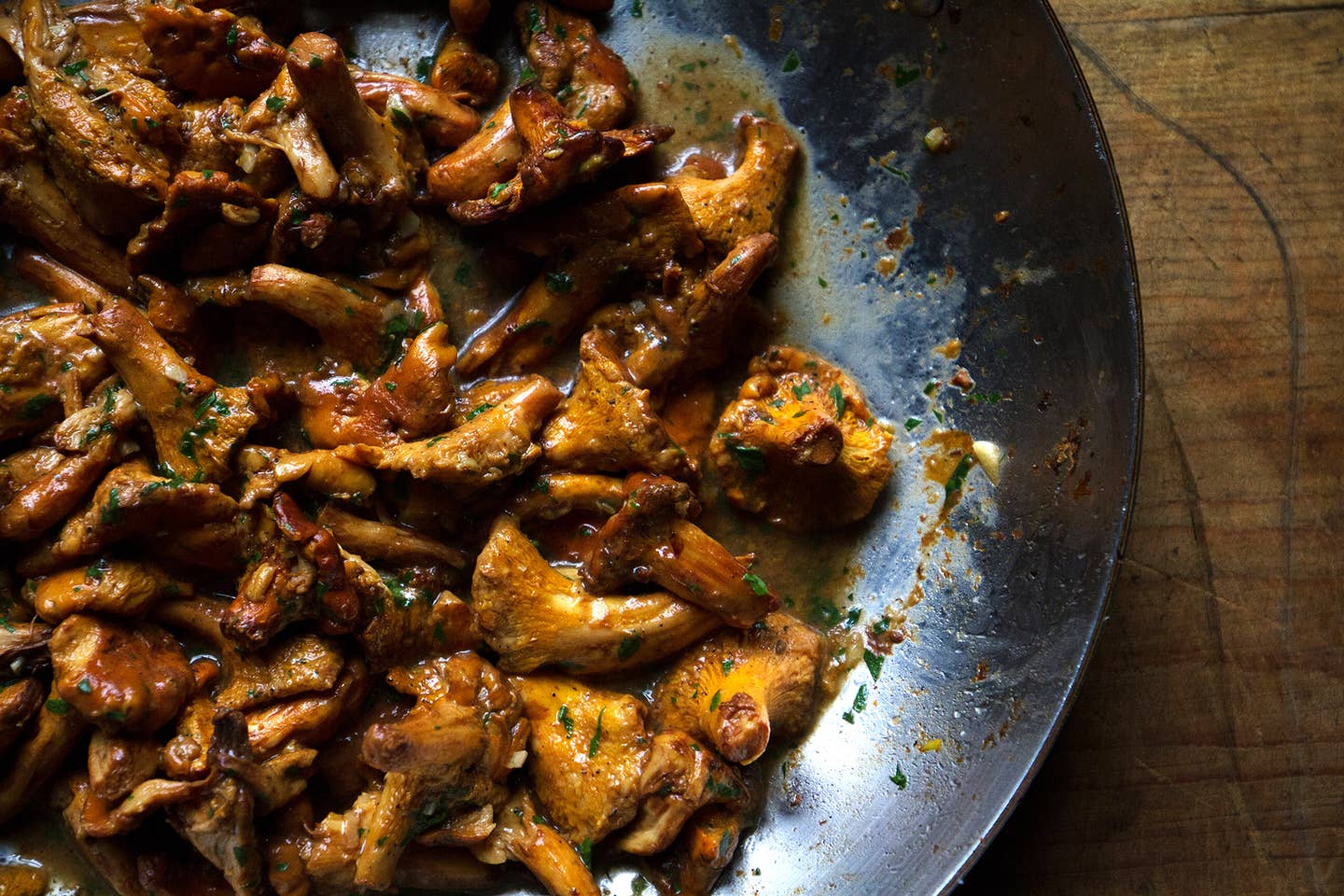 Recipes
What to Cook This Weekend: Escape Into the Woods
A mountain reprieve with homemade pasta
There are maybe four patches of dirt in the city where flowers actually grow. Everywhere else, tiny buds wrestle against pavement and shoots fill the cracks in the blistering asphalt. From my window, it's a perpetual sea of boiling concrete and molten steel beams. Don't get me wrong, I love the city (sometimes), but my heart pines for forests.
I normally get away in the weekend to go adventuring in the mountains somewhere with a wooden backpack in tow with fragile ceramics, sloshing around like a hippo in some stream collecting water for tea. But I must have misplaced my time somewhere because I don't see any jugs of water lying around nor do I feel at ease. I miss the mountains. All the mountain people and the mountain air and the mountain water and even the mountain deer (even though they sneer at me as I'm waist deep in their stream).
I think I'll take all that time I lost (it adds up, right?) and go foraging. I love farmer's markets but nothing beats trodding through the woods, fingers lacing the cold earth and coming up with some mushrooms. I'll be on the hunt for chanterelles, those little specks of yellow dotting fallen hardwoods with a distinctively fruity aroma. Hopefully I'll come out the woods hauling a bounty.
Chantys are mischievous, not unlike the rest of the jesters populating the Fungi Kingdom. If you're out foraging too, be extra careful. If you're not absolutely certain what you've got is edible, don't touch it. But if you're hauling a basketful of golden happiness too, try them in freshly-made pasta. Their nutty flavor and fruity aroma compliment a floral wildflower like chamomile well and can dress a halibut like no other. If you want a quick fix for your summer blues, a simple stir-fry works wonders too. Or if you can't be bothered to tie your bootstraps, there's always the civilized summer farmer's market, so you never have to step into the wild woods.