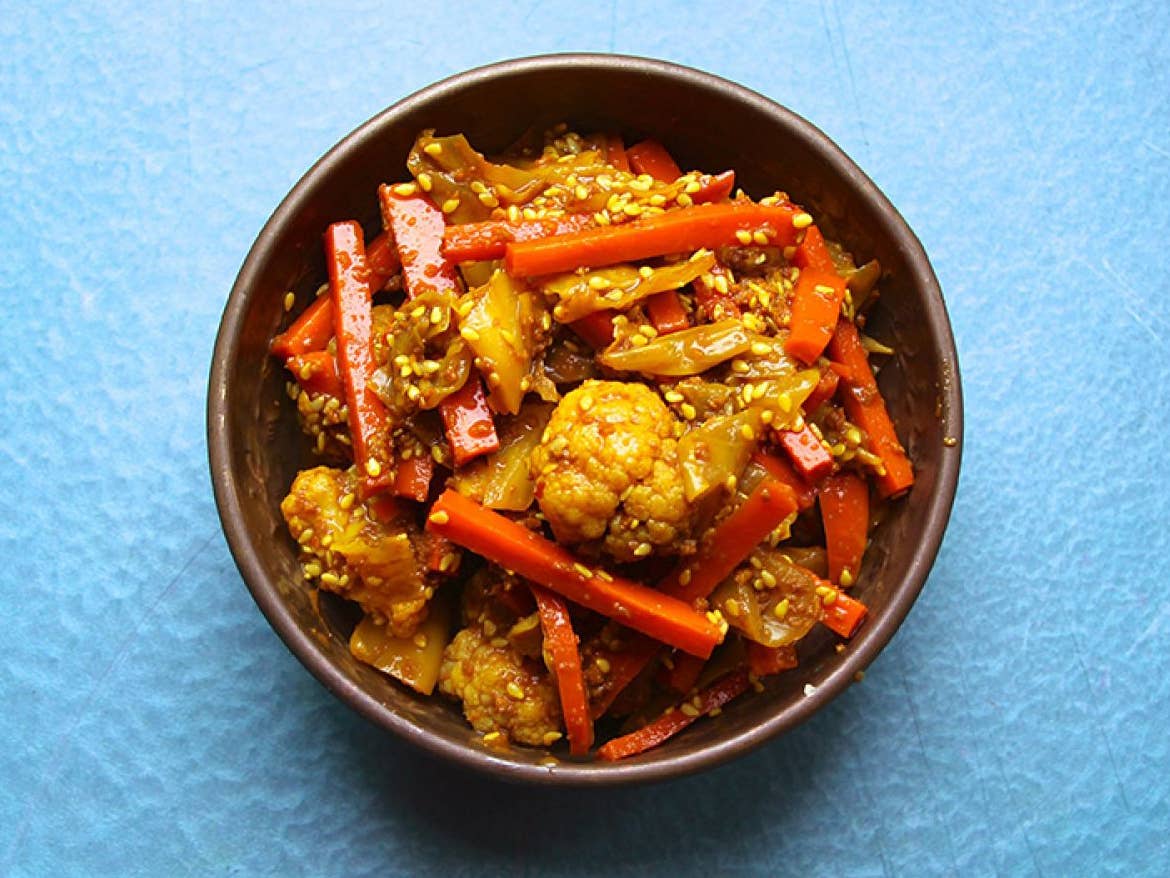 Techniques
9 Ways to Preserve Your Winter Produce
Pickles and jams aren't just for summer
You may think of preserving—jams, jellies, and pickles—as a purely warm-weather thing, when berries, stone fruits, and cucumbers are all plentiful. But in the cooler months, when we're eating a little more citrus and a little less melon, there's still plenty of preserving to do. Here are nine pickles, candies, and preserves to help you practice delayed gratification this season.
Dashi, an enhanced kelp stock with rich umami flavor, is a staple component of Japanese cooking; it has the remarkable effect of accentuating the flavors of anything cooked in it. Here, it adds depth to a pickle brine from award-winning cookbook author Hiroko Shimbo. We use radishes, but any sturdy vegetables, such as peppers, cauliflower, or onions, will do. Get the recipe for Vegetables Pickled in Kelp Vinegar »
These are wonderful plain, dipped in chocolate, or chopped and added to dough for baked goods.
After simmering clementines in simple syrup, you end up with pockets of sweet, tender fruit suspended in a bright, slightly tart liquid. They make the perfect gift for cocktail lovers and home bakers.
Lemon and salt—powerful on their own, but even better when combined and let mature into preserved lemons, a North African pantry staple.