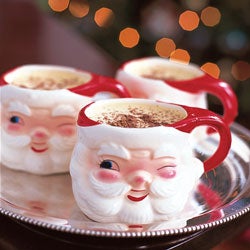 Hot buttered rum, cheese-stuffed figs, and chocolate coconut balls star in this sweet holiday gathering.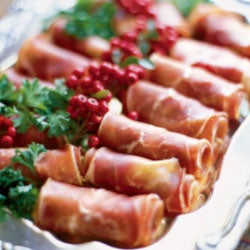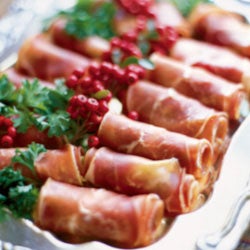 Edisto Eggnog Author Shane Mitchell's grandfather use to make this eggnog for holiday parties on Edisto Island in South Carolina. Anyone concerned about consuming raw eggs should forgo this drink. See the Edisto Eggnog recipe Ben Fink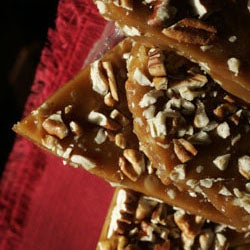 Pure sugar syrup heated to the hard-crack stage becomes a hard, translucent candy. In this recipe, the addition of butter produces an opaque candy with a silkier but still crunchy texture.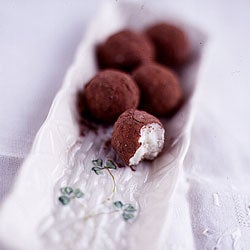 These "Irish potatoes" are not what they would seem. This great recipe from Philadelphia's Moonstruck Restaurant showcases the bite-size coconut cream balls rolled in cinnamon, sugar, and cocoa.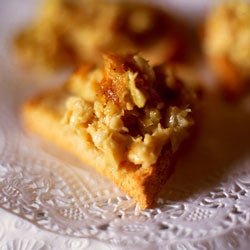 Savannah-Style Artichoke Dip
Parmesan cheese and plenty of garlic give this artichoke dip a rich, cheesy tanginess. See the Savannah-Style Artichoke Dip Recipe
See the Recipe
Russell Kaye
See the Recipe
James Oseland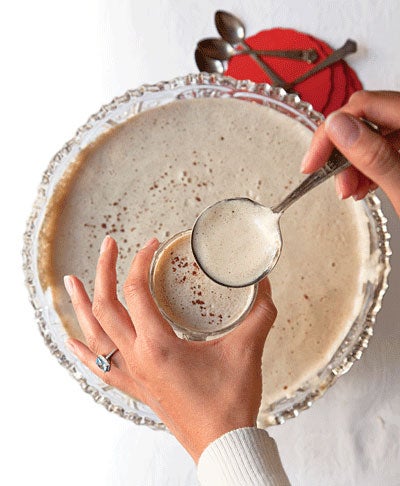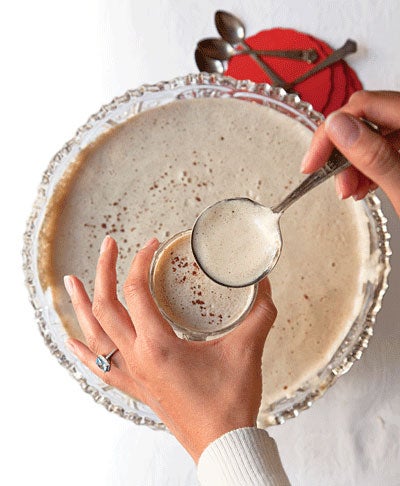 Experiencing the Tom and Jerry is like sipping a hot toddy through a brandy-laced, nutmeg-dusted froth. Serve this thick, batter-like concoction at your next holiday gathering.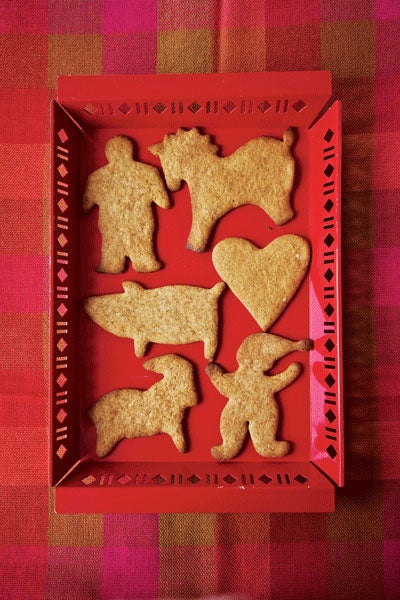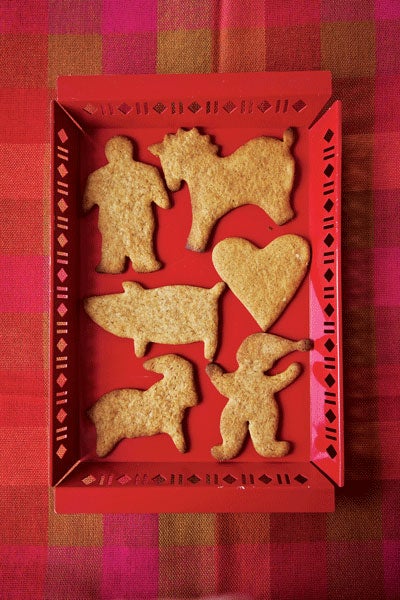 Gingerbread cookies like these are popular in Sweden during the holidays and can be served plain or decorated with icing. This recipe comes from the 80-year-old Vete-Katten bakery in Stockholm.
See the Recipe
André Baranowski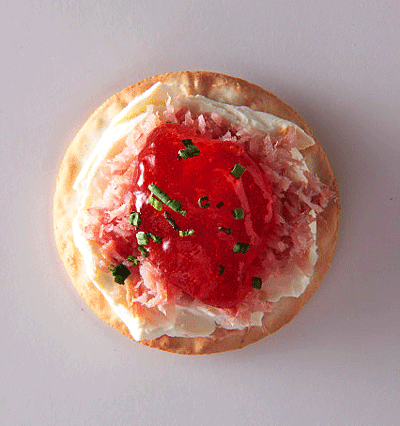 Ham, Cream Cheese, and Red Pepper Jelly Canapés
These ultra-simple, elegant snacks are served by home cooks in the American South.