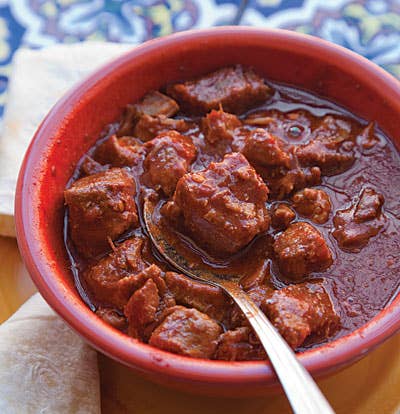 Recipes
Menu: An Escape To The Tropics
Our number one entertaining tip has always been to impress the guests as soon as they walk in the door with a handmade signature cocktail that sets the mood for the evening and the theme for the dinner. Good music always helps too — check out our playlist for this party on Spotify »

We always check Seafood Watch to be sure the fish and shrimp we use in our Baja Ceviche Tostada is sustainable. Created by the Monterey Bay Aquarium, Seafood Watch helps consumers and chefs become advocates for ocean-friendly seafood, recommending which seafood to buy or avoid.

Don't throw out that brown plantain! Unlike bananas, plantains are only ripe when their skin turns almost completely black. And if you have extras, try sauteing them and serving over rice for breakfast.

Got leftovers? We love to make Pork Tacos topped with a jicama and orange salsa and pickled onions, just like the best-selling tacos on our Border Grill Truck.
Mary Sue Milliken and Susan Feniger are Chef/Owners of Border Grill Las Vegas, Border Grill Santa Monica, and Border Grill Downtown LA, as well as gourmet taco truck sensation the Border Grill Truck. For more information, visit bordergrill.com.