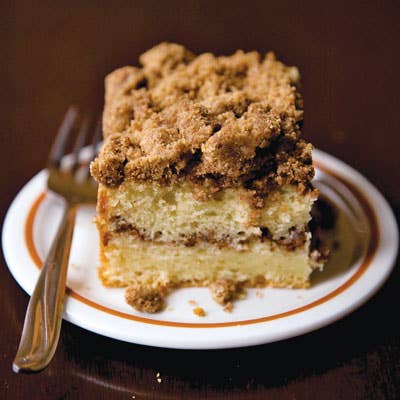 Tea and Coffee
Fresh Juices
Greek Yogurt With Honey
Clear your head with a bit of the hair of the dog that bit you with this punch made with rejuvenating green tea, fresh citrus juices, brandy, and your leftover Champagne. If the kick is too strong, simply dilute it with seltzer and more juice.

You can use any kind of ham you fancy for the Country Ham Biscuits. Save time by buying pre-sliced cooked country ham, or roast your own with this classic Southern recipe »

The coffee cake can be made the day before serving; just be sure to store it tightly wrapped overnight so it holds its moisture.