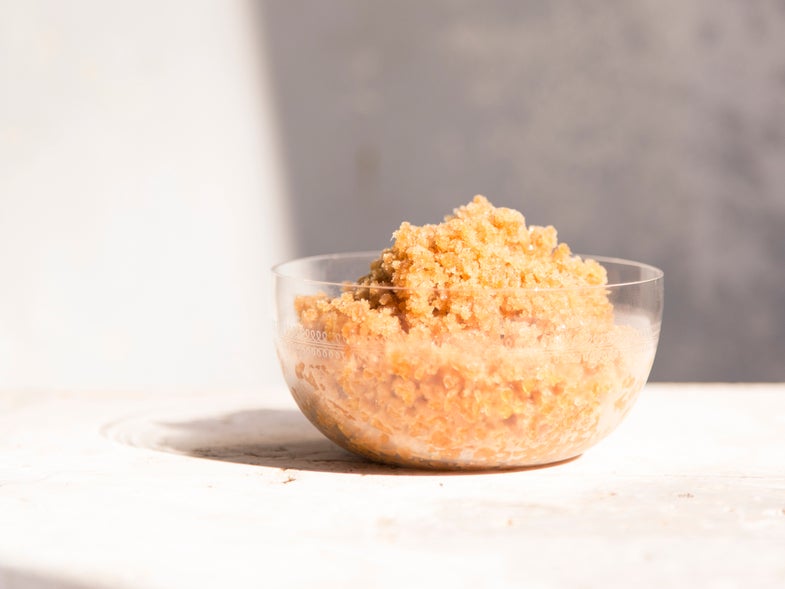 Granita, a refreshing Italian frozen dessert is a water-based ice sweetened with sugar and flavored with everything from fruit to coffee. In Sicily, granitas and other frozen desserts are often served with or in brioche buns.
Yield: serves 4-6
Ingredients
2 cups freshly brewed espresso, at room temperature
1⁄2 cup sugar
Instructions
Put espresso and sugar into a medium bowl and stir with a wooden spoon until sugar dissolves completely, about 3 minutes.
Pour coffee mixture into a medium baking dish and transfer to the freezer. Using the tines of a fork, stir the mixture every 30 minutes, scraping edges and breaking up any chunks as the mixture freezes, until granita is slushy and frozen, about 4 hours.
Divide granita into individual serving glasses or transfer into plastic containers, cover, and freeze until ready to serve or up to 4 days.