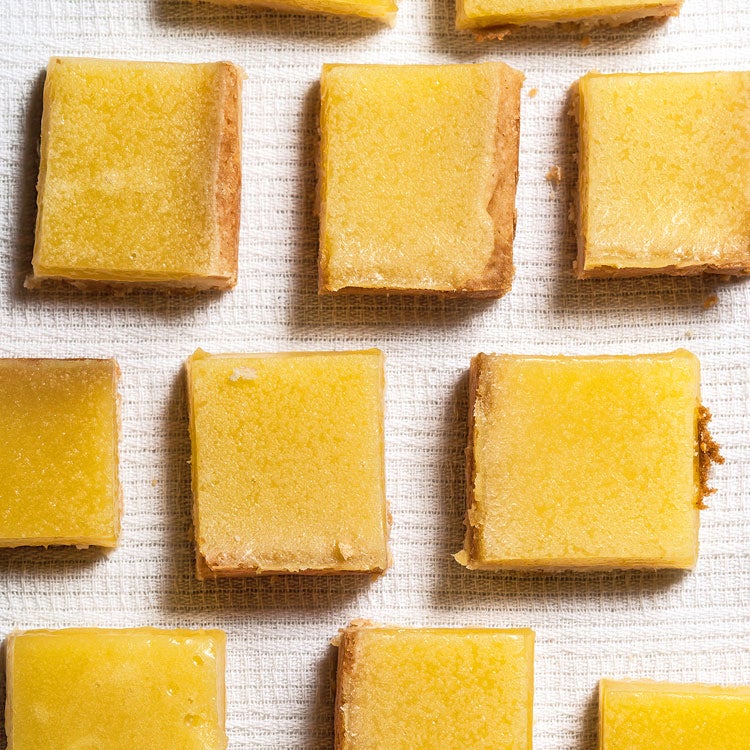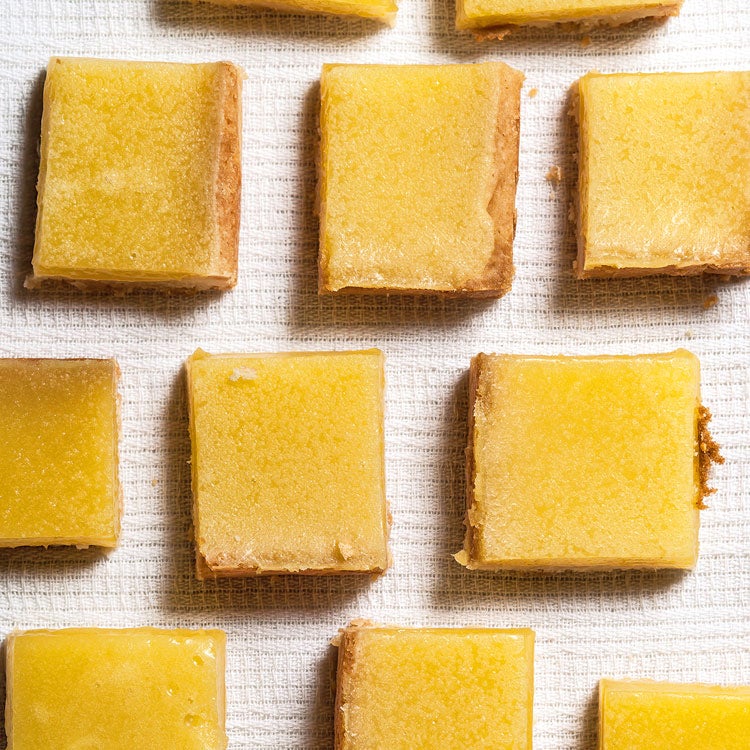 This recipe, from SAVEUR senior web editor Helen Rosner, appeared in our 2012 Cookie Advent Calendar. Helen says: "One of the first desserts I learned to make after growing out of slice-and-bake cookies was this simple, superlatively flavorful take on lemon bars. The lemon curd takes on extra brightness from the use of zest as well as juice, its intensity well-balanced against buttery-rich shortbread."
Lemon Bars
Tart, tangy, buttery, and rich, lemon curd on a base of shortbread makes for a sublime, powerfully-flavored treat.
For the Lemon Curd
8 tbsp. unsalted butter, cubed and chilled
1 cup sugar
3 eggs
Zest and juice of 2 large lemons
For the Shortbread Crust
12 tbsp. unsalted butter, softened
2 1⁄2 tbsp. sugar
2 1⁄2 tbsp. confectioner's sugar, plus more for dusting
1 1⁄3 cups flour
Instructions
Whisk together sugar and eggs in a 2-qt. saucepan until smooth; stir in zest and juice. Place over medium heat, and cook, stirring often, until thickened to the consistency of loose pudding. Remove from heat and add butter, a couple cubes at a time, until smooth; transfer to a bowl and cover with plastic wrap. Refrigerate until firm, at least 2 hours.
Heat oven to 325°. Combine butter, both sugars, and flour in a bowl and beat on medium speed of hand mixer until smooth and evenly combined. Transfer to a parchment paper-lined 8″ square baking pan, and press into the bottom. Bake until lightly golden and set, about 30 minutes. Reduce oven temperature to 300°, pour lemon curd over crust, and continue baking until slightly loose in the center, about 10 minutes. Let cool completely, and then refrigerate until firm. Cut into squares and dust with confectioners' sugar to serve.