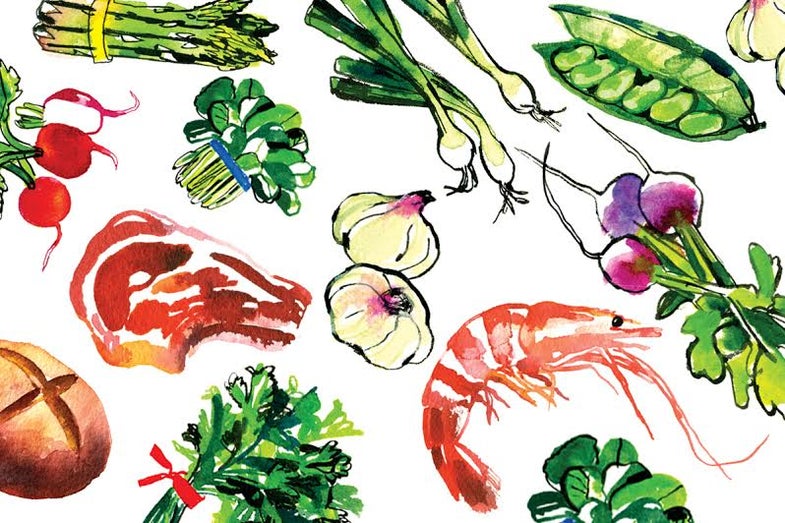 In Spain, it is common for a bar to be known for a single variety of tapas; we found this one at Valencia's Bar Pilar.
Valencian-Style Mussels (Clochinas Valencianas)
Here is a simple and scrumptious way to serve mussels the way they do in Spain, tapas-style.
Ingredients
1 Tbsp. fresh lemon juice
1 Tbsp. extra-virgin olive oil (preferably a mild Spanish olive oil)
2 bay leaves
1 1⁄2 tsp. sweet Spanish paprika
1⁄4 tsp. cayenne pepper
1 1⁄2-2 lb. mussels, debearded and scrubbed
Instructions
Put 2 cups cold water, lemon juice, olive oil, bay leaves, sweet Spanish paprika, and cayenne into a large pot with a tight-fitting lid and bring to a boil over high heat.
Add mussels, cover, and give pot a few shakes to mix mussels and liquid together. Steam mussels over high heat, shaking pot once or twice, until shells open, 2-3 minutes.
Discard any shells that do not open. Divide mussels and broth between two warm serving bowls (or four, depending on the number of diners), discarding bay leaves.