An Ice Cream and Pie Party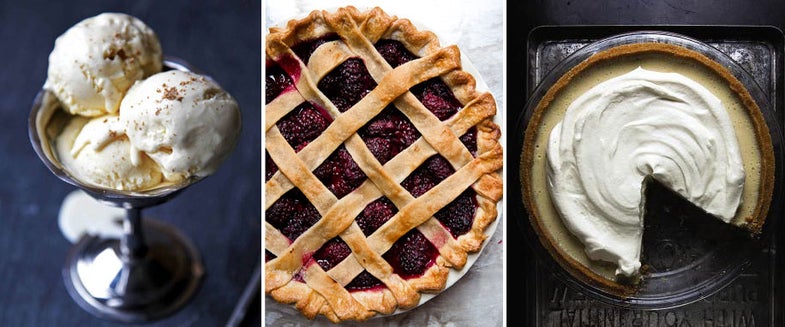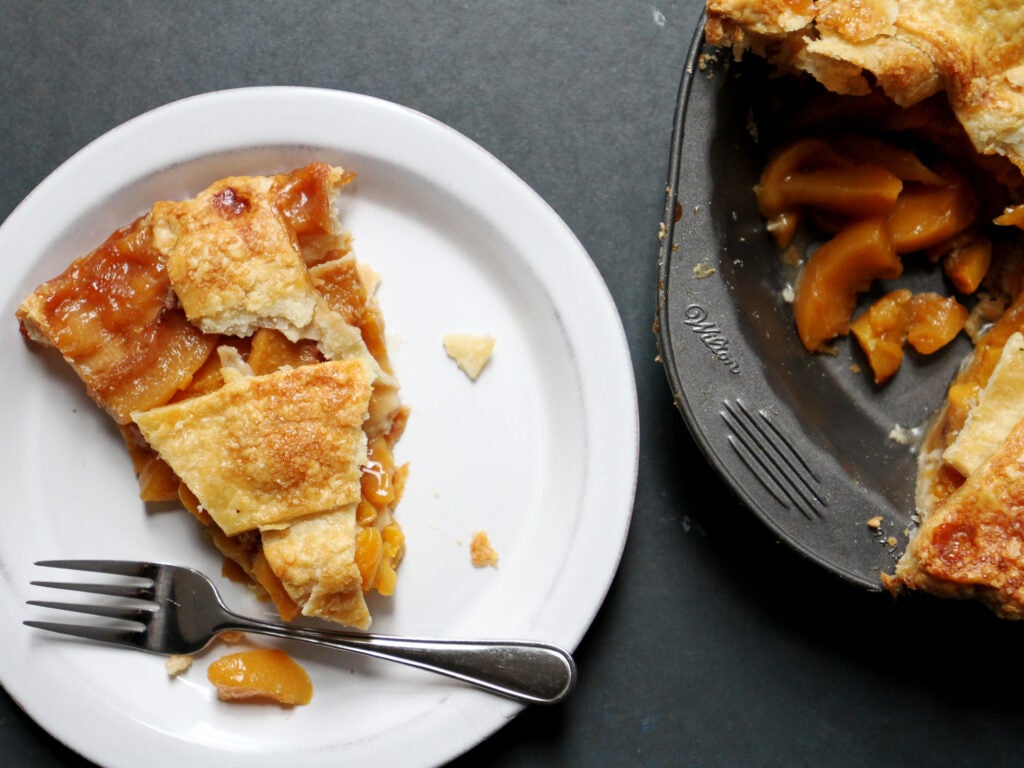 Bourbon, cinnamon, and nutmeg add warmth to this bright summer peach pie from SAVEUR Food Editor Ben Mims.
A scoop of silky ice cream is our favorite summer treat, rivaled only by a buttery piece of pie. Throw a party that lets guests enjoy both: Have each person bring a different pie—try flavors like apple, ginger peach, or chocolate peanut butter—and prepare a range of homemade ice creams, from classics like vanilla to more unexpected varieties like cream cheese sorbet. Follow our menu of suggested pie and ice cream pairings, or encourage guests to mix and match.
The Menu
More About This Menu
You can prepare the ice cream at any point during the week leading up to the party.
An inexpensive insulated ice cream tub not only helps ice cream freeze evenly, but prevents it from melting while serving.
Complete the menu with an indulgent spread of homemade toppings, from no-cook strawberry compote to hot fudge. See the gallery of homemade ice cream toppings »
For more options, see the gallery of ice cream and gelato recipes and the gallery of our best summer pies »
See even more bold summer pie and ice cream pairings »