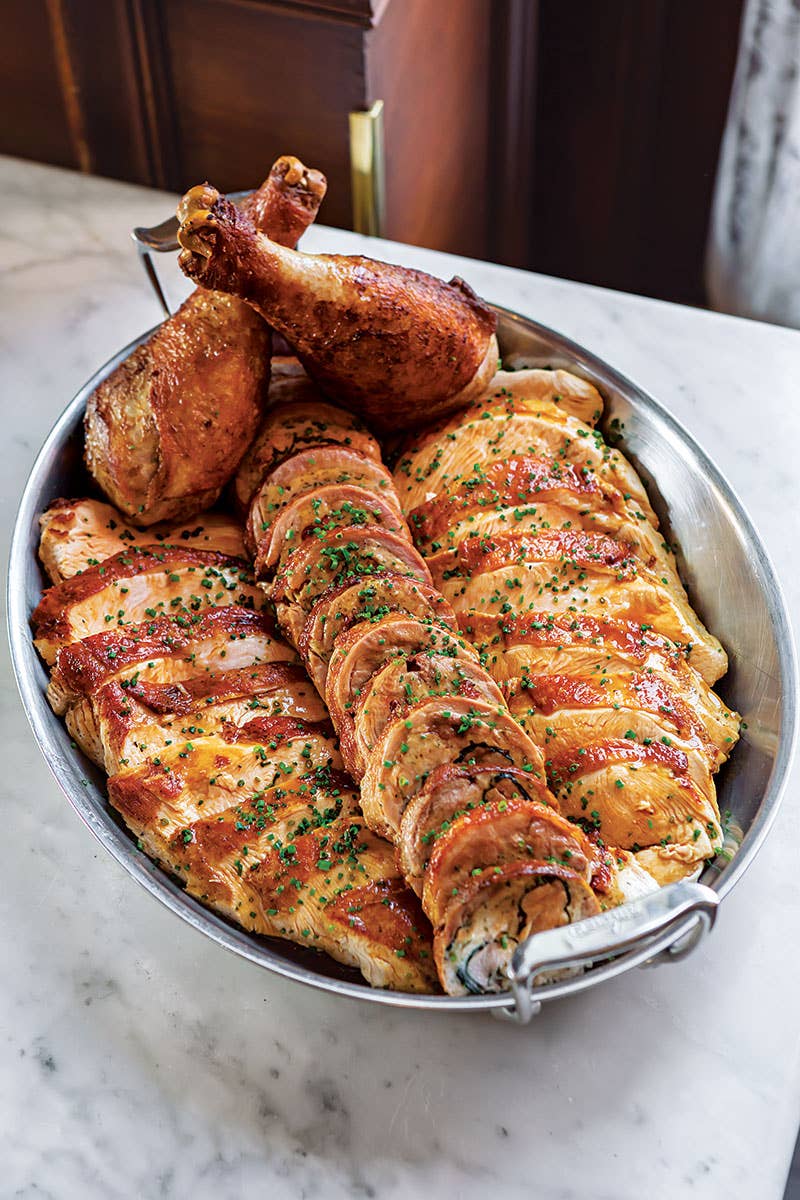 Recipes
Thomas Keller's Thanksgiving Feast
Make the apple-cranberry relish up to two days in advance and store it in the refrigerator. If you choose to serve it at room temperature, take it out of the fridge thirty minutes before serving.
See our step-by-step guide to making turkey thigh roulades.
You can prepare the sweet potato puree a day in advance: once you've processed the sweet potato-mascarpone mixture, store in the fridge. Shortly before serving, top with the marshmallows and broil.
For more about Bouchon Bistro's Thanksgiving feast, read Thomas Keller's story Holiday for the Heroes.
The apple pie is enriched with apple butter: a rich concoction of sweet, dark apples caramelized from hours of slow baking. While you can use storebought, for full effect, make your own.