Recipes
Cod with Egg and Butter Sauce (Þorskur með Eggja og Smjörsósu)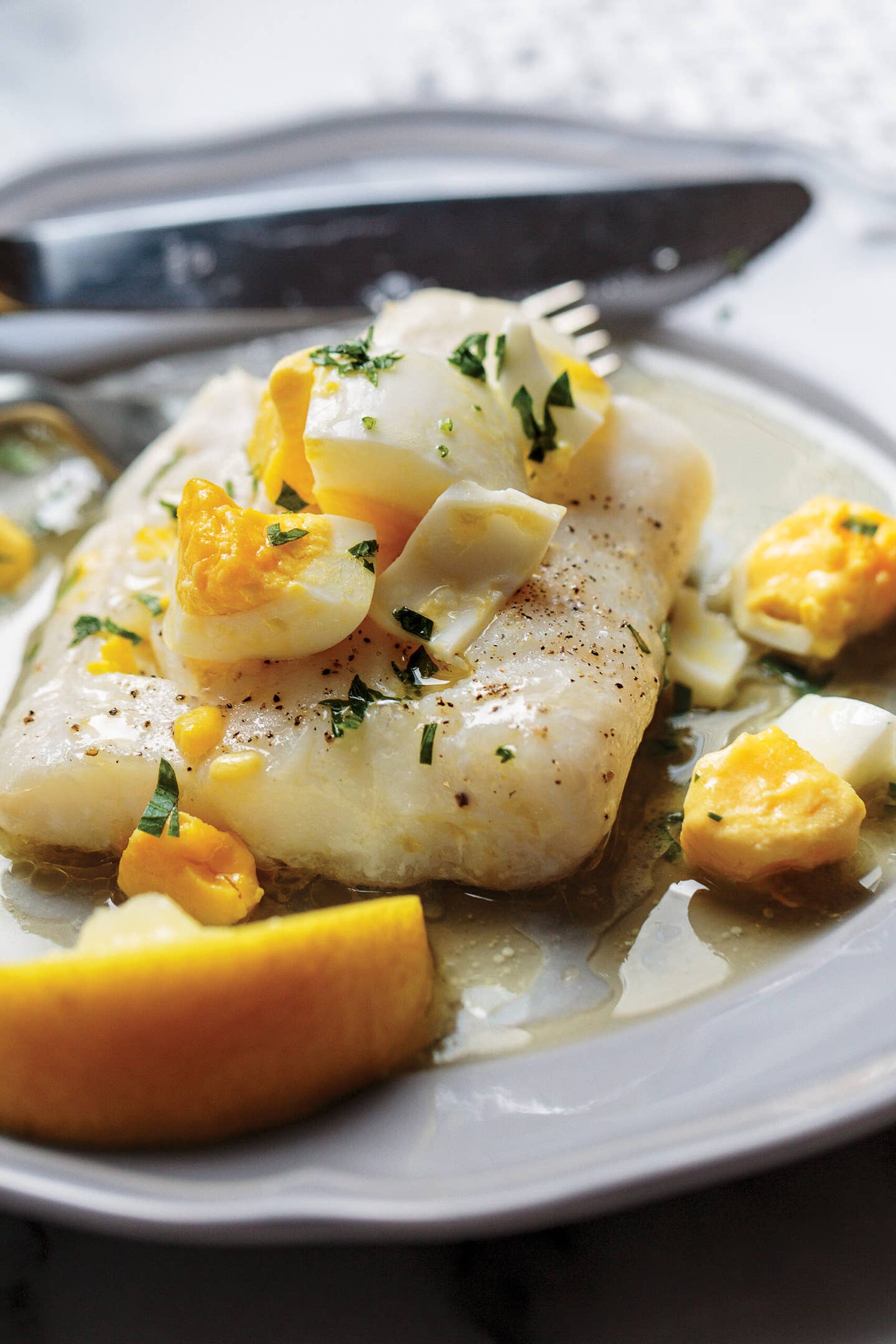 Icelandic home cook Kjartan Ólafsson serves this baked cod dish drizzled with a luscious sauce of butter and chopped hard-boiled eggs at Þorláksmessa, Saint Thorlak's mass on December 23. Traditionally the day is set aside for skata luncheons, large, festive gatherings of family and friends at which fermented skate is served and washed down with brennivín, the regional caraway-flavored liquor. This recipe first appeared in our December 2014 issue with the story Northern Lights.
Ingredients
4 (8-oz.) skinless cod fillets, pinbones removed
Kosher salt and freshly ground black pepper, to taste
2 tbsp. olive oil
16 tbsp. unsalted butter
2 eggs, hard-boiled, peeled, and roughly chopped
1 tbsp. minced parsley
Lemon wedges, for serving
Instructions
Step 1
Heat oven to 350°. Place cod on a baking sheet and season with salt and pepper; drizzle with oil. Bake until cod is cooked through, about 15 minutes. Melt butter in a 2-qt. saucepan over medium; stir in eggs and cook until eggs are heated through, 1–2 minutes. Divide cod between plates; spoon sauce over the top. Garnish with parsley; serve with lemon wedges.