Recipes
Beef Curry Udon
Skip the instant packets, making it from scratch is just as easy.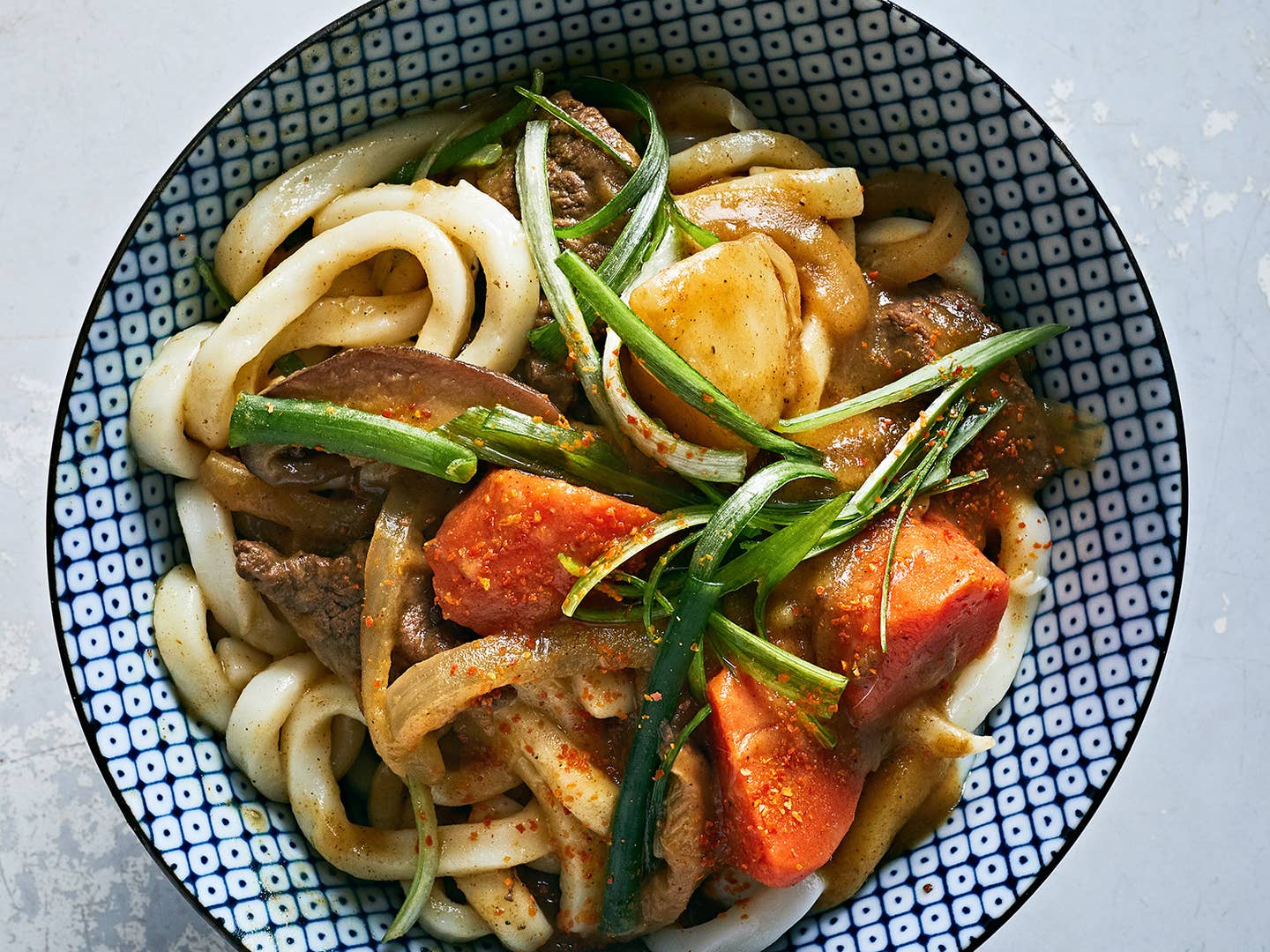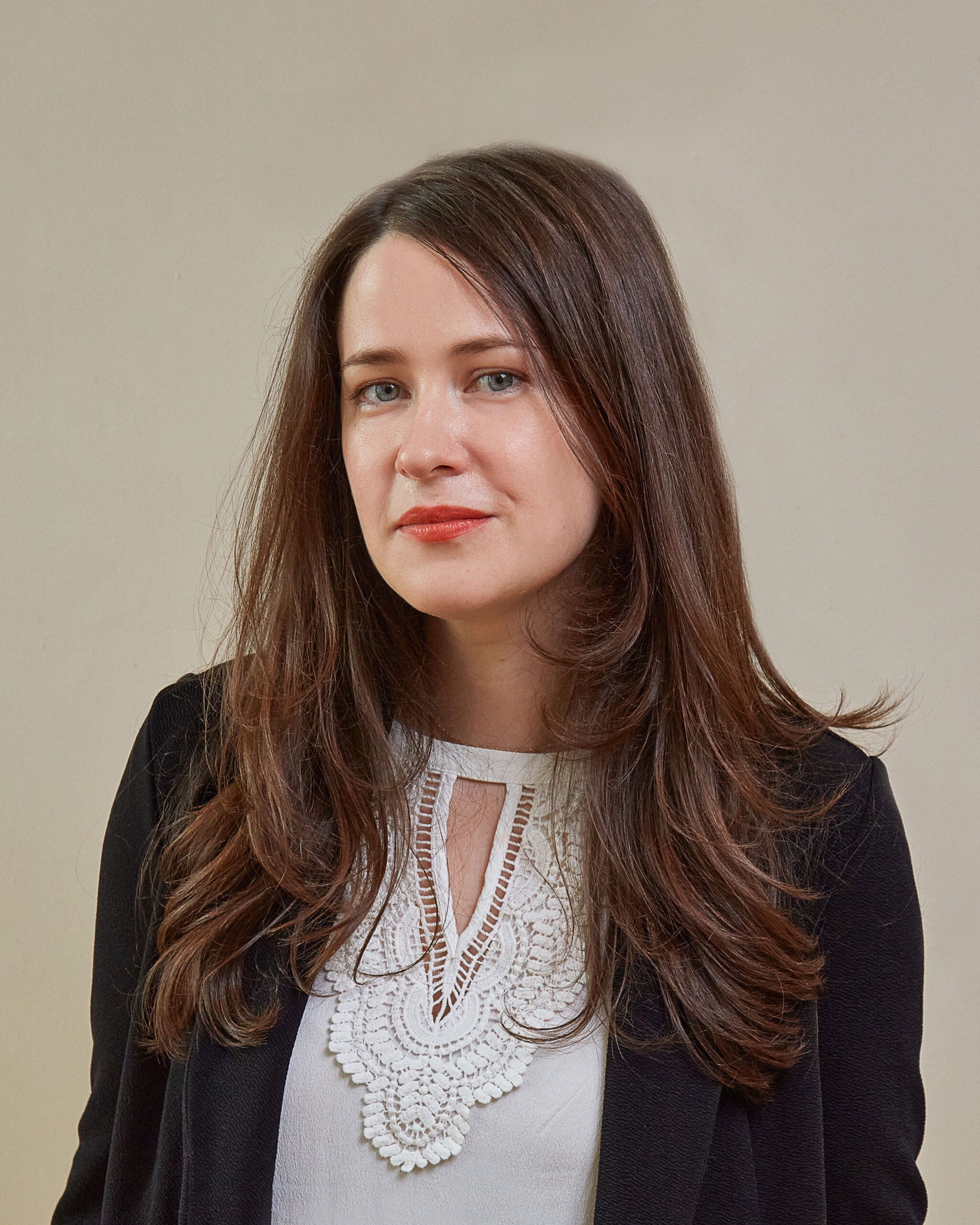 ---
Instant curry blocks are a mainstay in Japanese home kitchens. Our from-scratch version of the convenience food is almost as easy to make but so much more flavorful. It also allows the cook to control the spice level and the type of starch and fat used in the dish. Thinning the curry with a light dashi or mushroom stock ups the umami and gives the stew the perfect saucy consistency for coating bouncy udon noodles.
Ingredients
¼ cups (2 oz.) unsalted butter or coconut oil, divided
¼ cups all-purpose flour (1¼ oz.)
1 Tbsp. Oriental curry powder (such as S&B Brand)
1 Tbsp. garam masala
½ lb. lean beef (such as London broil or shoulder steak), cut into 2-by-¼-inch strips
4 fresh shiitake mushrooms, sliced ¼ inch thick
1 small white onion (4 oz.), sliced with the grain 1 inch thick
2 Tbsp. sake
2 medium carrots (3 oz.), peeled and cut in 1-inch pieces
1 small Yukon Gold potato, peeled and cut in 1-inch pieces
4 cups dashi stock or low-sodium mushroom broth
1 Tbsp. low-sodium soy sauce
2-4 green Thai chiles, cut in half on the bias (optional)
Kosher salt
4 (7-oz.) packages udon noodles, cooked according to package instructions and rinsed in cool water Thinly sliced scallions and togarashi, for serving (optional)
Instructions
Step 1
In a small pot over medium heat, melt 3 tablespoons butter. When the butter is nearly melted, whisk in the flour and cook, whisking frequently, until the mixture is lightly toasted and about the color of peanut butter, 5–6 minutes. Turn off the heat and immediately whisk in the curry powder and garam masala.
Step 2
In a medium pot, melt the remaining 1 tablespoon butter over medium-high heat. Add the beef, mushrooms, and onion and cook until the meat is slightly browned and mushrooms and onions begin to soften, 4–5 minutes. Add the sake and cook until nearly evaporated, about 30 seconds. Add the carrots, potato, stock, soy sauce, and chiles (if desired). Bring to a boil, then lower the heat to maintain a strong simmer and cook, stirring occasionally, until the vegetables are tender, 25–30 minutes. Stir in the curry mixture and continue cooking until thickened, 6–8 minutes more. Taste and season with salt as needed
Step 3
Divide the cooked noodles between 4 large soup bowls. Spoon the curry over the noodles and top with scallions and togarashi (if desired). Serve hot.