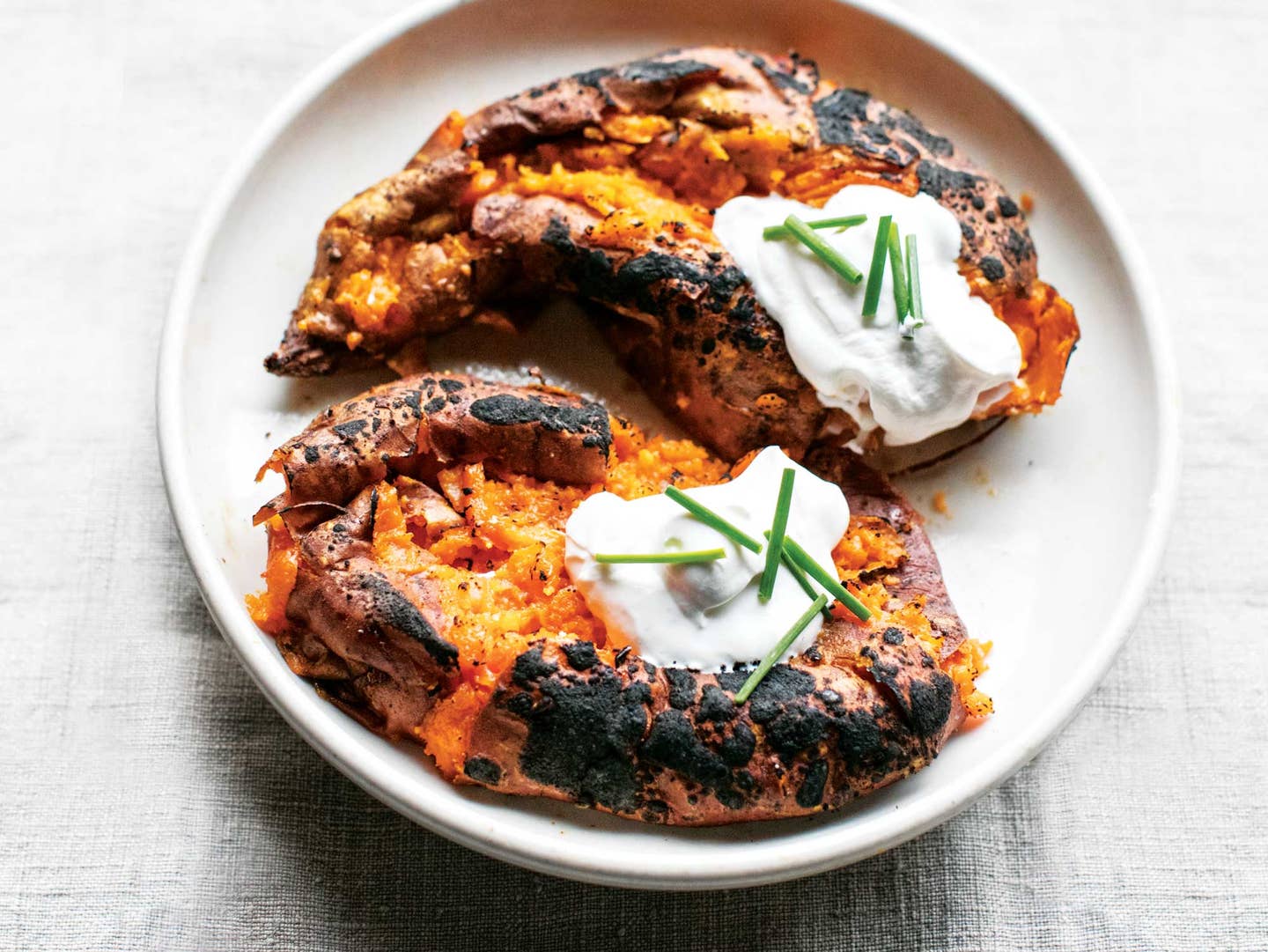 Techniques
How We're Making All Our Baked Potatoes From Now On
These slow-roasted sweet potatoes are worth every second of oven time
We'll tell you upfront: these potatoes are going to take time. Probably about three hours. And you should resist the urge to rush them, because as with all good things, they're worth the wait. So grab a book or turn on the TV and kick back for a few hours as you wait for your yams to bubble and caramelize into the best sweet potatoes of your life, care of Philadelphia chef Michael Solomonov.
First, rub the sweet potatoes with olive oil, salt, pepper, and dill seeds until they're evenly coated. Then arrange them on a foil-lined baking sheet and start the low, slow cooking at 275°. The slow-cook will convert more starches into sugars and caramelize more of those sugars for deeper browned flavor. Lastly, broil them for an extra dose of leopard-spotting, whip up a garlic-labneh sauce, and snip on some chives.
If you're crunched for time, we have other ways to sate that sweet potato craving. Drench them in miso or give them a faster roasting, or layer them onto a vegetable sandwich with plenty of salsa. But do give this one a shot; it may be your new favorite thing too.