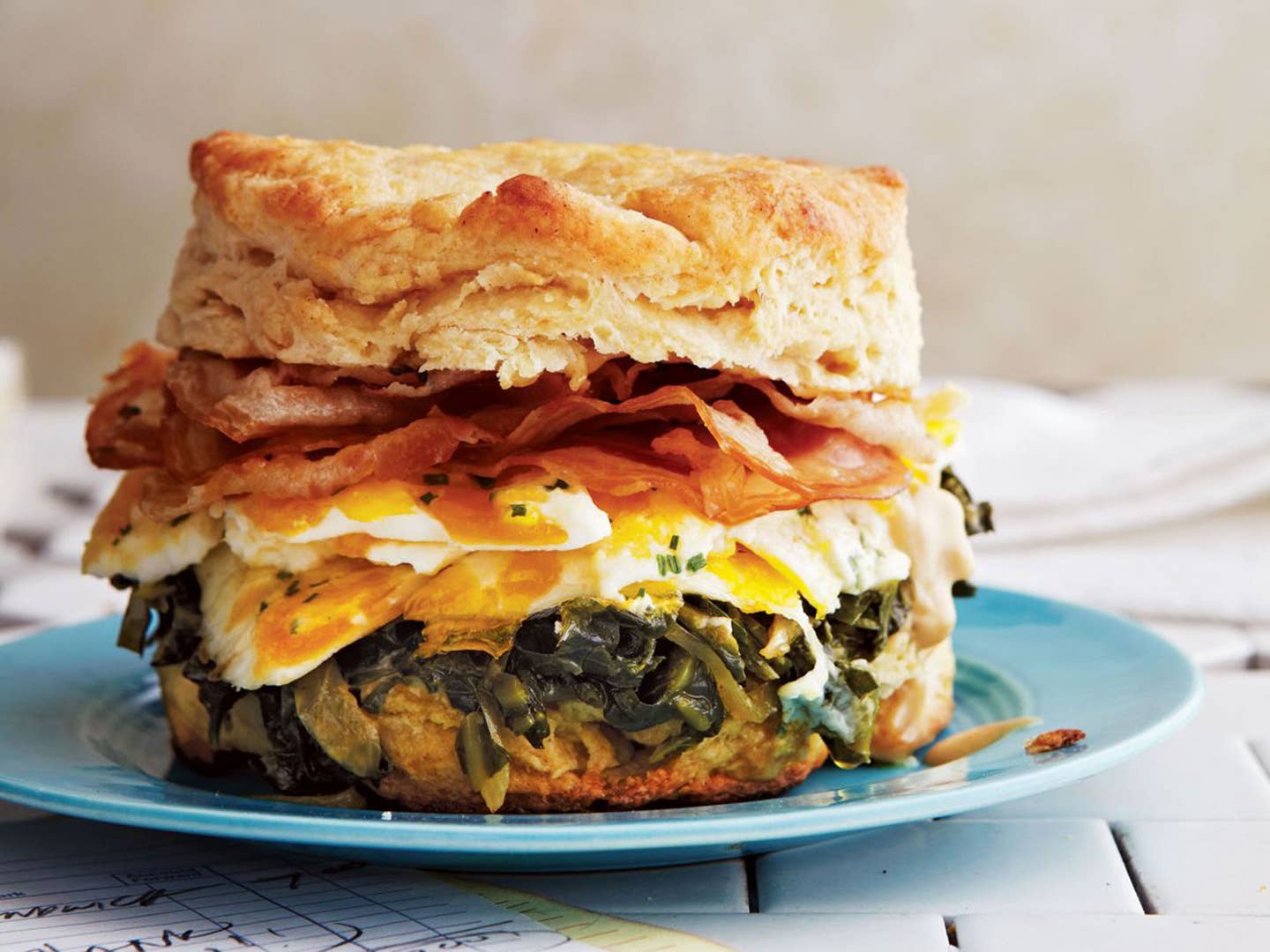 Recipes
6 Recipes for Better Biscuits
Nail your biscuit basics and make towering breakfast sandwiches
Comforting, warm, and oh-so buttery, homemade biscuits are hard not to love. And while we'll gladly eat any biscuit that crosses our path, these are the biscuits we dream of most.
This biscuit recipe from writer Liz Smith was one of the late Nora Ephron's favorites; it was included in Ephron's memorial service program.
Honey Buttermilk Biscuits
Chef Jeremy Sewall of the Island Creek Oyster Bar in Boston shared with us his secret for his excellent biscuits: Use grated frozen butter in the batter to prevent the dough from getting overworked and tough. Get the recipe for Honey Buttermilk Biscuits »
Herb-Flecked Honey Biscuits
Instead of plain dinner rolls, we like to serve these fluffy biscuits, fragrant with rosemary and thyme.
These rosemary and thyme biscuits go great with braised meats.
Classic Southern Biscuits & Gravy—with a Hint of Heat
Essential to any Southern breakfast, flaky buttermilk biscuits in thick sausage gravy are a delicious start to the day.
The breakfast of champions.
The Ultimate Biscuit Breakfast Sandwich
And possibly the best breakfast on Earth.
Eat Your Biscuits for Dessert
A sticky biscuit dough is dropped onto blueberries in this classic New England dessert, which is called a "slump," "grunt," or "cobbler," depending on who you're asking. Get the recipe for Blueberry Slump »
Trade out jam for a base of cooked fruit topped with rounds of biscuit dough.