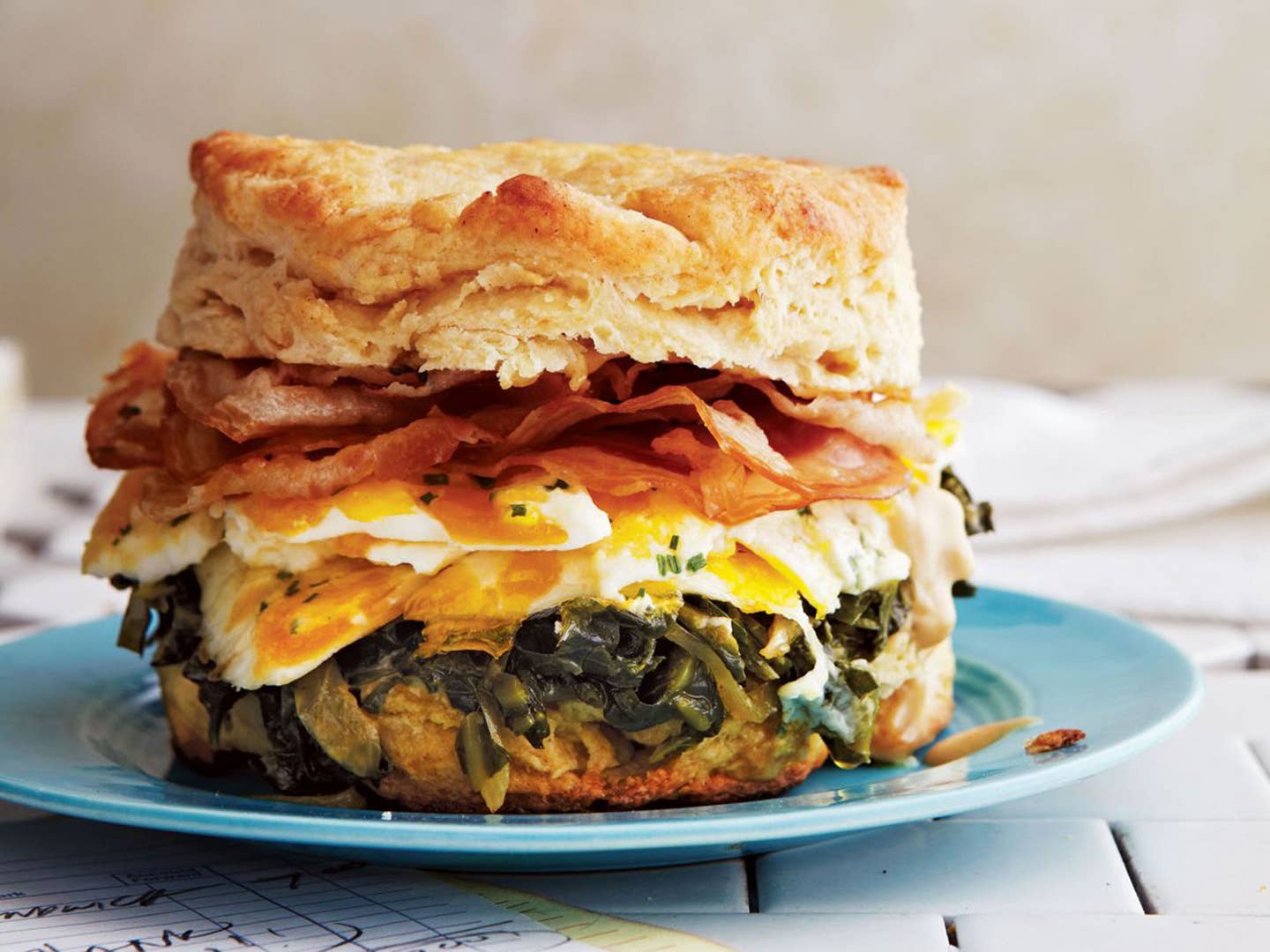 Recipes
6 Recipes for Better Biscuits
Nail your biscuit basics and make towering breakfast sandwiches
Comforting, warm, and oh-so buttery, homemade biscuits are hard not to love. And while we'll gladly eat any biscuit that crosses our path, these are the biscuits we dream of most.
Honey Buttermilk Biscuits
Herb-Flecked Honey Biscuits
These rosemary and thyme biscuits go great with braised meats.
Classic Southern Biscuits & Gravy—with a Hint of Heat
The breakfast of champions.
The Ultimate Biscuit Breakfast Sandwich
And possibly the best breakfast on Earth.
Eat Your Biscuits for Dessert
Trade out jam for a base of cooked fruit topped with rounds of biscuit dough.