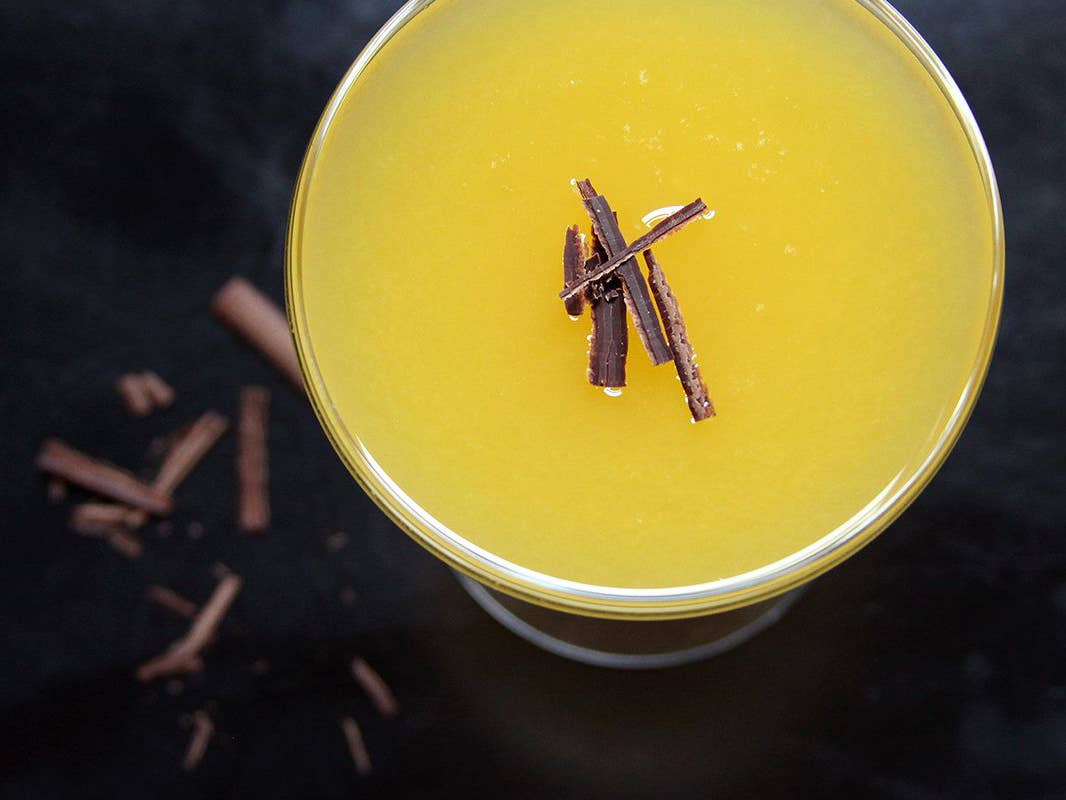 Drinks
Put Some Chocolate in Your Cocktails
16 elegant chocolate cocktail recipes for when you just want to drink your dessert.
Gone are the days when mixing chocolate and spirits only meant a boozy milkshake or treacly chocotini; there's no reason a good chocolate and good alcohol can't come together for a great cocktail.
There are four main ways to an alcoholic beverage with the irresistible allure of chocolate:
1 Liqueur: Long a component of tiki- and dessert-inspired cocktails, crème de cacao is an oft maligned staple in many bars. But, with the right handling and smart compliments, modern bartenders are finding it can provide an unmatchably velvety texture and wonderful earthy aroma. Used as an accent to Scotch or cachaça, crème de cacao adds a backbone reminiscent of childhood, but in a distinctly adult form.
2 Bitters: There are now literally hundreds of varieties of cocktail bitters readily available. Chocolate bitters even come in more than one form (i.e. Aztec, mole, etc.). Think of bitters as a kind of seasoning, something to provide balance while enhancing the cocktail's primary flavors. Chocolate bitters are especially good for adding richness and mouthwatering aroma to a drink.
3 Cocoa Powder: An essential component in boozy hot chocolate, cocoa powder can also be used as a garnish to add aroma.
4 Real, Actual Chocolate: Melt it down and stir it in, shave it on top, or just nibble it alongside any of these chocolate sippers.
Venezuelan Chocolate-Rum Drink
Twentieth Century Cocktail