Recipes
Clam, Leek, and King Oyster Mushroom Foil Yaki
Serves

serves 1 to 2

Cook

45 minutes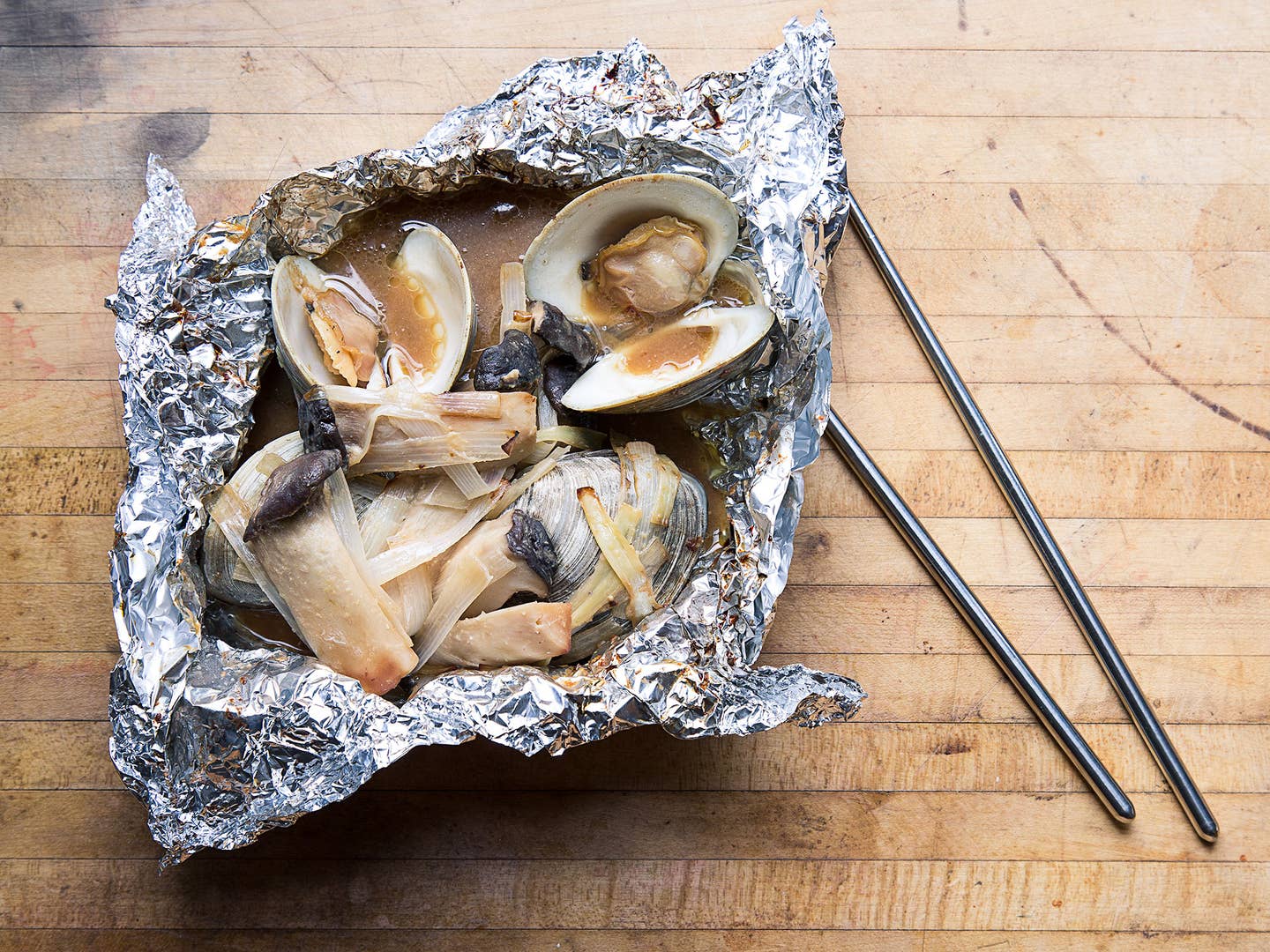 Clams, leeks, and king oyster mushrooms get cooked in a foil pouch that resembles a Jiffy Pop.
Ingredients
2 tbsp. sake
1 tbsp. soy sauce
1 tbsp. white miso
8 oz. manila clams (4 ea.)
4 oz. king oyster mushrooms, cut into quarters, lengthwise (2 large)
1⁄2 leek, white part only, julienned
1 tbsp. unsalted butter, softened
Lemon wedges, for serving
Instructions
Step 1
Heat the oven to 450°. Fold a 24-by-12-inch piece of foil in half to make a 12-inch square. Using a small bowl, shape the foil to make a pouch. In a medium bowl, whisk together the sake, soy sauce and miso until smooth. Add the clams, mushrooms, leek, and butter, and toss to combine. Transfer clam mixture to the foil pouch. Fold the edges of the foil to close completely and twist at the top to seal. The foil should be tightly packed, resembling a Jiffy Pop. Place on a baking sheet and bake 30 minutes. Open the packet and serve immediately with lemon wedges.