Make These Mexican Pulled Pork Tacos This Weekend
A taco truck on every corner? We'll take it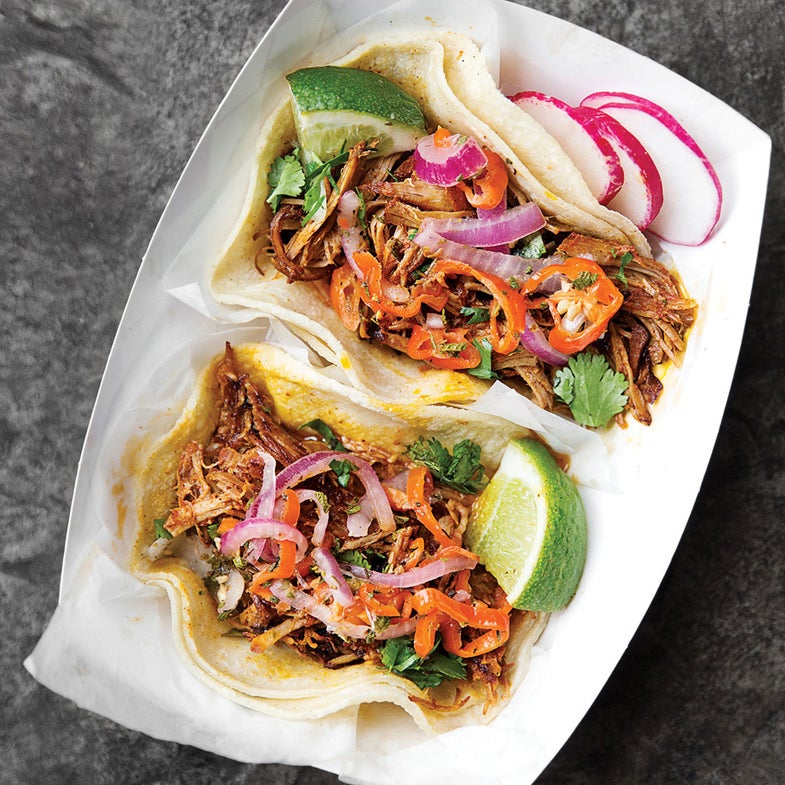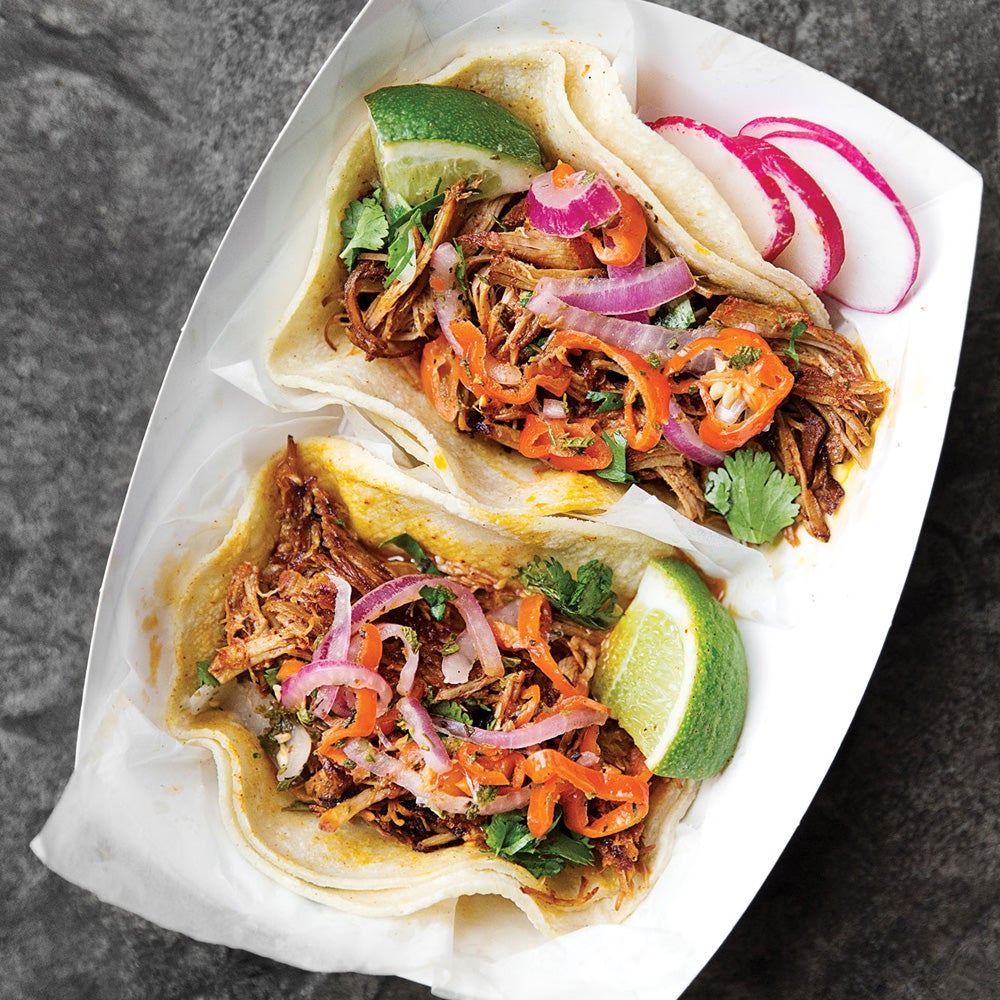 If you're not lucky enough to have a neighborhood taco joint and can't make a flight down to the Yucátan Peninsula, don't fret. This Yucátan-style pork braised with achiote are easy to pull off and impress even the most discerning taco aficionado. Cochinita pibil is a traditional Mayan pulled pork dish; Pibil, the Mayan word for the traditional stone oven the pork is cooked in, is not much more than a hole with hot stones over which leaf-wrapped meats are cooked. In this version, the pork is cooked in a banana leaf-lined dutch oven rather than a traditional pibil, because we figured you probably don't have one of those.
The pork is marinated in a mixture of achiote paste—which can be found online or from some specialty grocers—lime and orange juice, vinegar, and oregano before being slowly cooked in the dutch oven for around two hours. While the pork is cooking, make a batch of quick pickles by combining red onion with boiling water to soften, then mix in vinegar, garlic, salt, habanero, and bay leaf. Don't skip out on these pickled onions! They really brighten up the smoky pork and play well with the citrusy notes. Top them off with radish slices and cilantro, and serve with lime wedges.
If you're looking for something to help cool down the habanero heat, consider pairing these tacos with a tall glass of Horchata Blanca, a traditional Mexican drink made from white rice. Can't get enough tacos? Neither can we. Check out our recipe for Carnitas Tacos or Shredded Beef with Lime.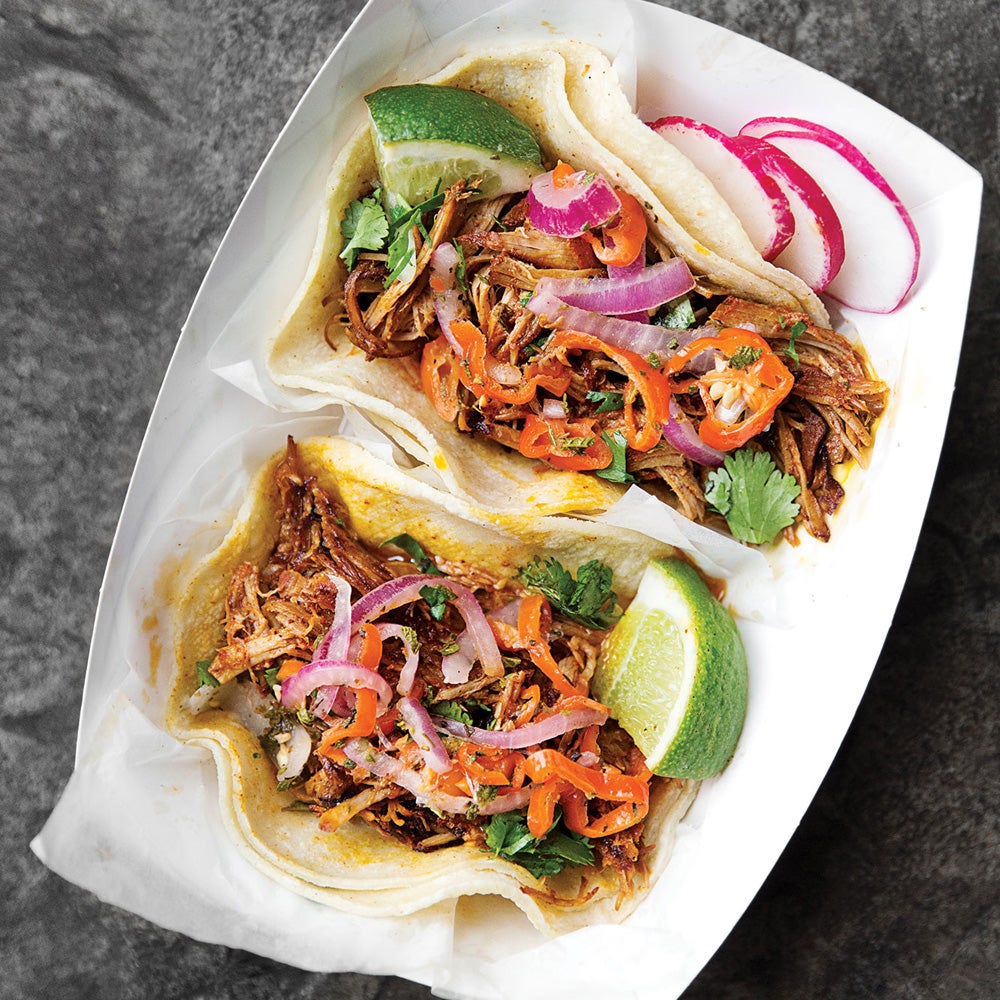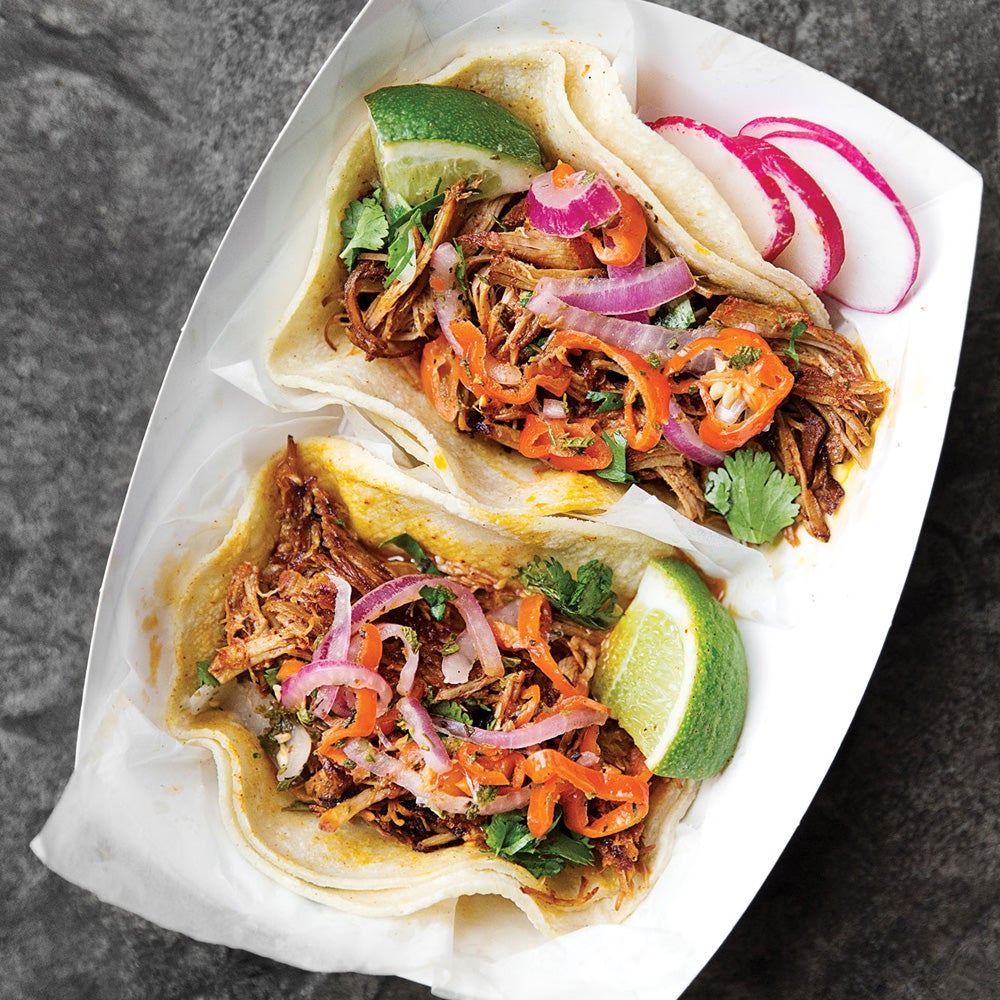 This pibil recipe, inspired by one used at Chando's in Sacramento and prepared in a Dutch oven, pops with earthy achiote paste and citrus juices, yielding a luscious, spicy pulled pork. Get the Recipe for Cochinita Pibil Tacos »