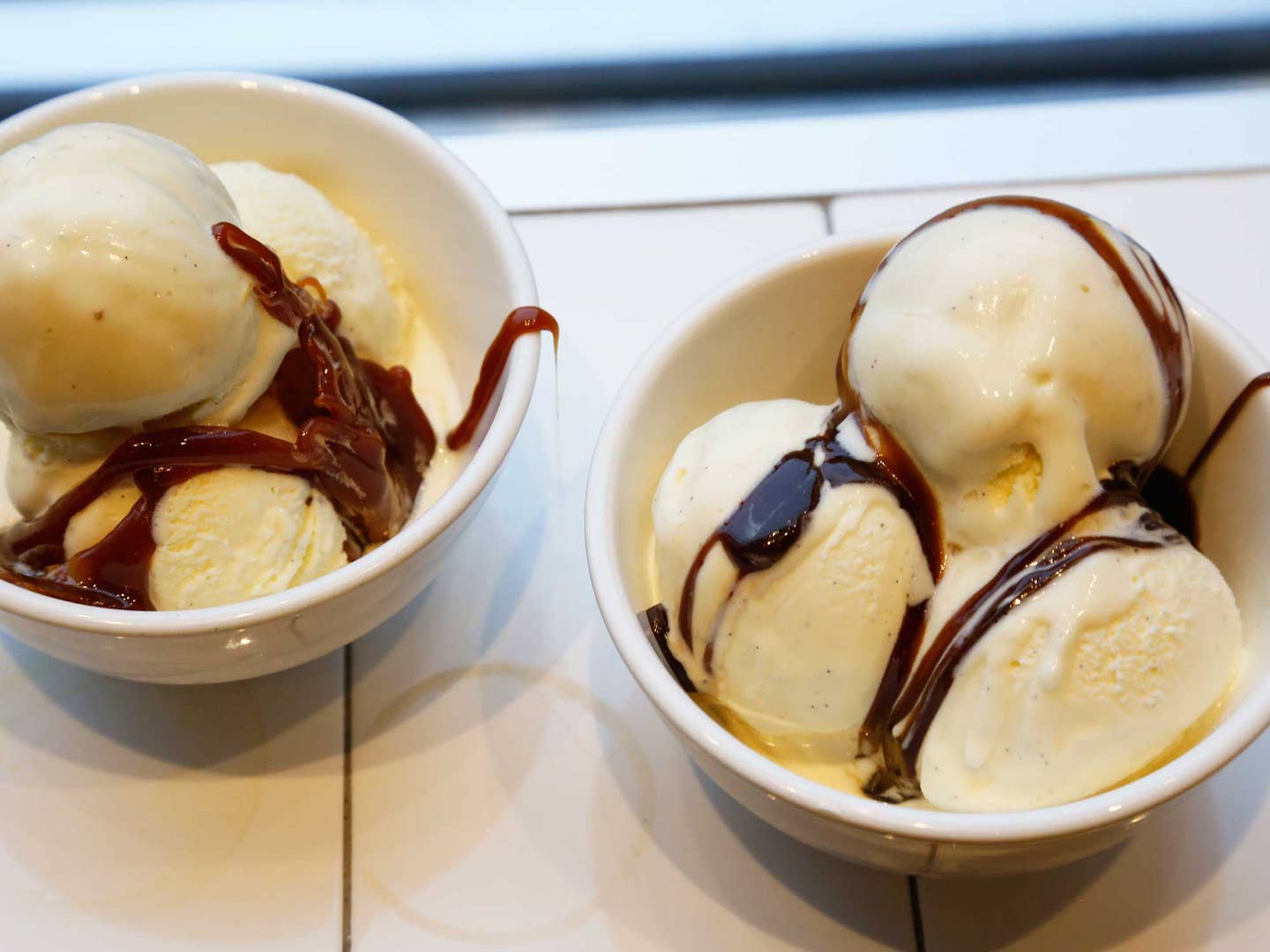 Techniques
Upgrade Your Caramel By Ditching the White Sugar
What happens when you give Dominique Ansel a mystery box of magical sweeteners
As part of #thesugarfiles, our exploration of all-things-sweet, we tapped pastry-chef extraordinaire Dominique Ansel to make three simple caramel sauces using lesser-known sweeteners.
Our mission: to highlight how easy it is to trade granulated white sugar for more interesting ingredients. While pastry chefs use refined sugar because it creates a consistent product every time, swapping it for alternatives like brown sugar, molasses, and jaggery is not only healthier, but often times, it can also lead to to more creative combinations.
Of course, it's not always possible to do so, but caramel sauce, a building block for so many sweets, is one area where making that simple switch yields great rewards. Watch the video to see how Chef Dominique creates drizzle-ready caramel with three mystery ingredients.
That sweet tooth still botherin' ya? Follow our sweets-focused Instagram @thesugarfiles and peruse The Sugar Files for all of our sugar-month stories.