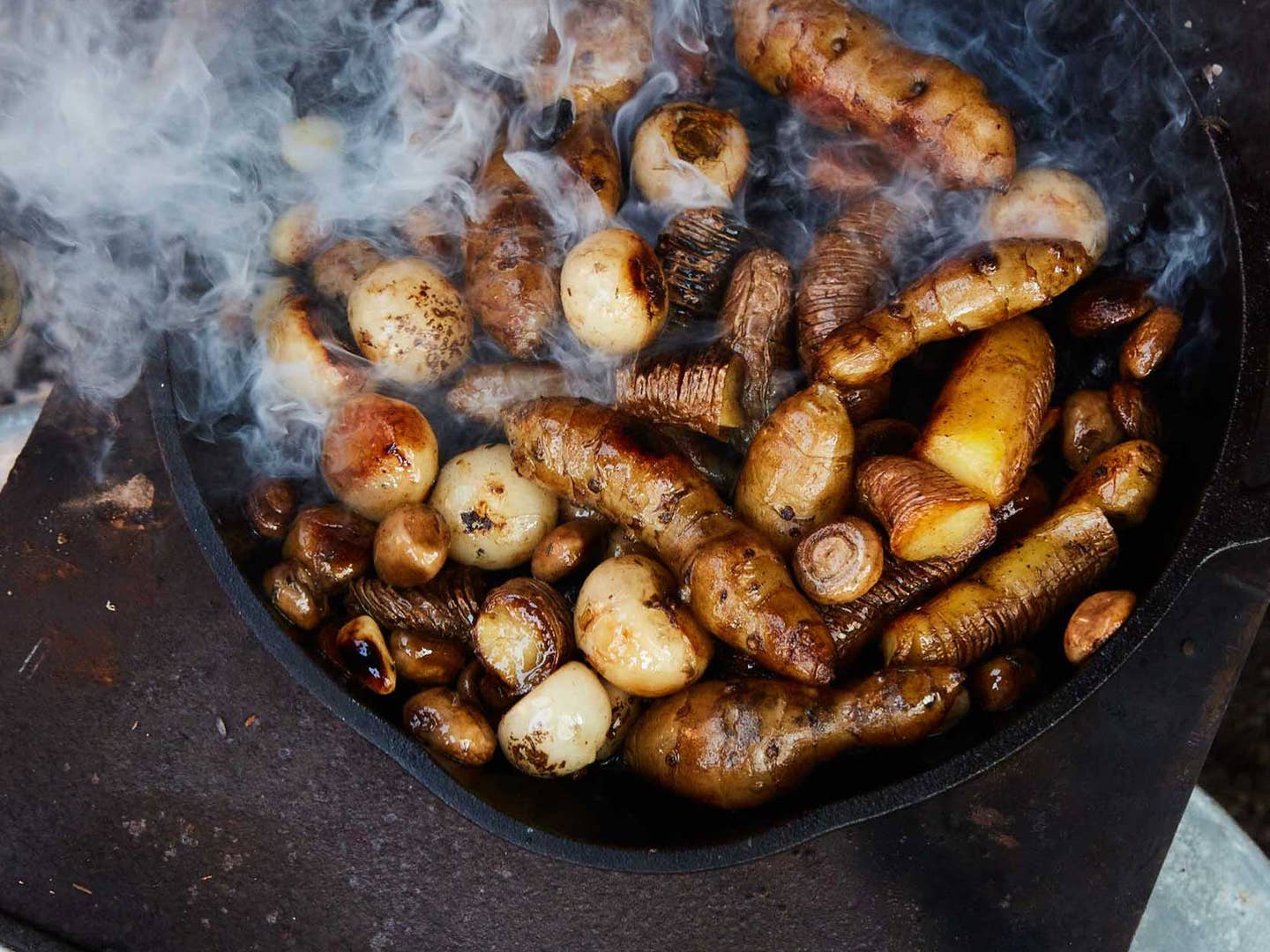 Recipes
Duck Fat Turns Root Vegetables Into a One-Pan Dinner
Combine sunchokes, potatoes, and mushrooms in a roaring-hot skillet for a winter meal with plenty of smoke
This recipe is all about the smoke. If you have a woodburning oven, great. If you don't, preheat your standard indoor oven with just as much pride. Also, don't worry if you can't or don't want to catch the duck fat straight off the bird like Joe Beef's Red Morin and Dave McMillan. We won't judge you if you're asking what aisle the duck fat is on.
Once you've got all the ingredients, including the sunchokes, also known as Jerusalem artichokes, it's all about browning and roasting. Sunchokes have a delicate, artichoke-like flavor, so artichoke lovers rejoice. Here's another way to incorporate these meaty vegetables into your nightly routine.
This dish is really pretty simple on the face of it. Once you heat the duck fat, look out for the smoke that tells you it's ready, just add the ingredients and watch them roast. While there's plenty of heft to this dish already, feel free to add meat to the dish itself or throw a nice pork chop on the side.