Yes, You Can Make This Mushroom Risotto on a Weeknight
Stereotypically temperamental risotto comes together in a flash with dried and roasted wild mushrooms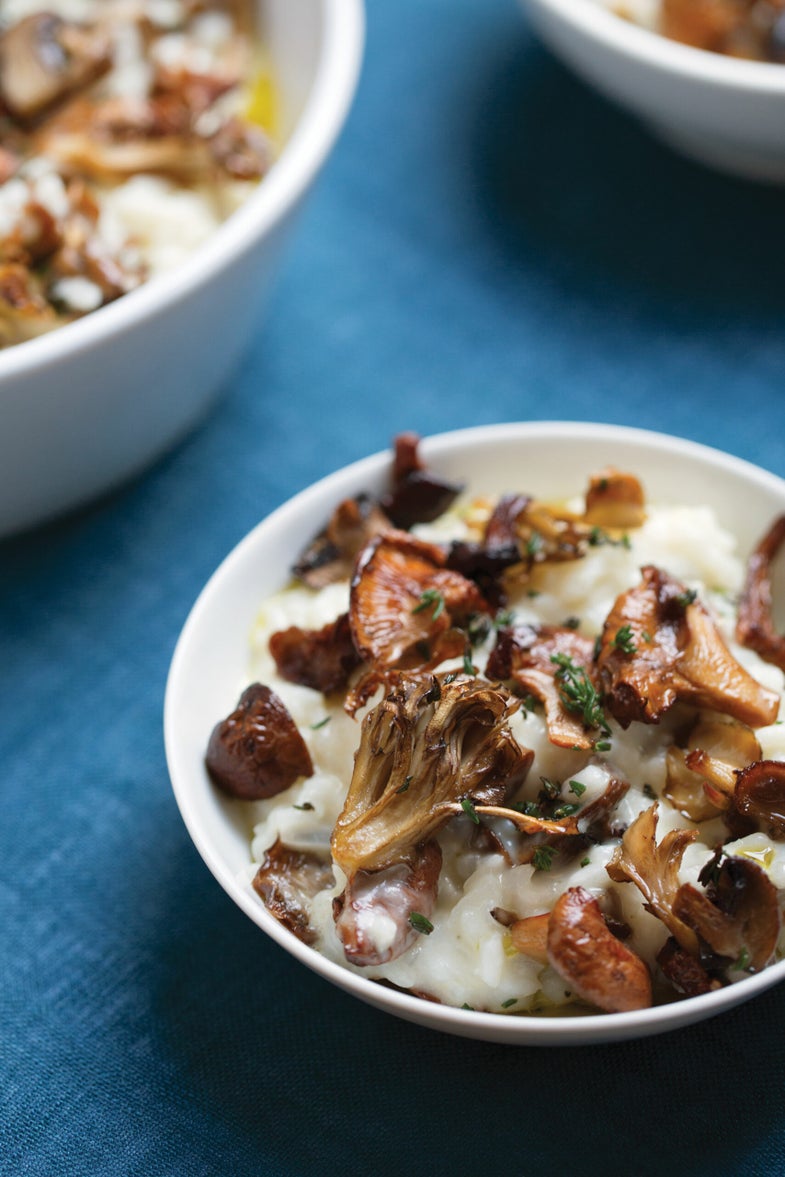 Risotto has a reputation as a challenging and intimidating dish to make, when in reality, it just needs a little babysitting. Risotto is needy, but it just wants company. To achieve that perfect creaminess while maintaining a tender bite, add the liquid a bit at a time, continuing to stir until absorbed. This risotto is made earthier with the addition of mixed mushrooms, like chanterelles, cremini, or porcini. Some of the mushrooms are folded into the risotto, while the rest are crisped into a meaty garnish.
Bring dried mushrooms and stock to a boil, then strain, keeping the mushrooms warm. Melt butter in a saucepan and cook onion until golden. Add arborio rice, cook until lightly toasted, then add wine and cook until evaporated. Now, pour a glass of wine for yourself to enjoy while you add ½ cup of broth to the rice and stir until absorbed. Continue doing this until rice is tender and creamy, about 16 minutes. Add some minced mushrooms to the risotto, and in the meantime, toss the rest of the mushrooms with oil, thyme, garlic, and salt, and roast in the oven until mushrooms are browned and garlic is tender. Add peeled and mashed garlic, créme fraîche, parmesan, salt and pepper, and half the roasted mushrooms to the risotto. Garnish with the remaining mushrooms.
For more risotto inspiration, check out our recipes for Risotto alla Milanese and Creamy Orzo Risotto with Meyer Lemon and Wild Mushrooms.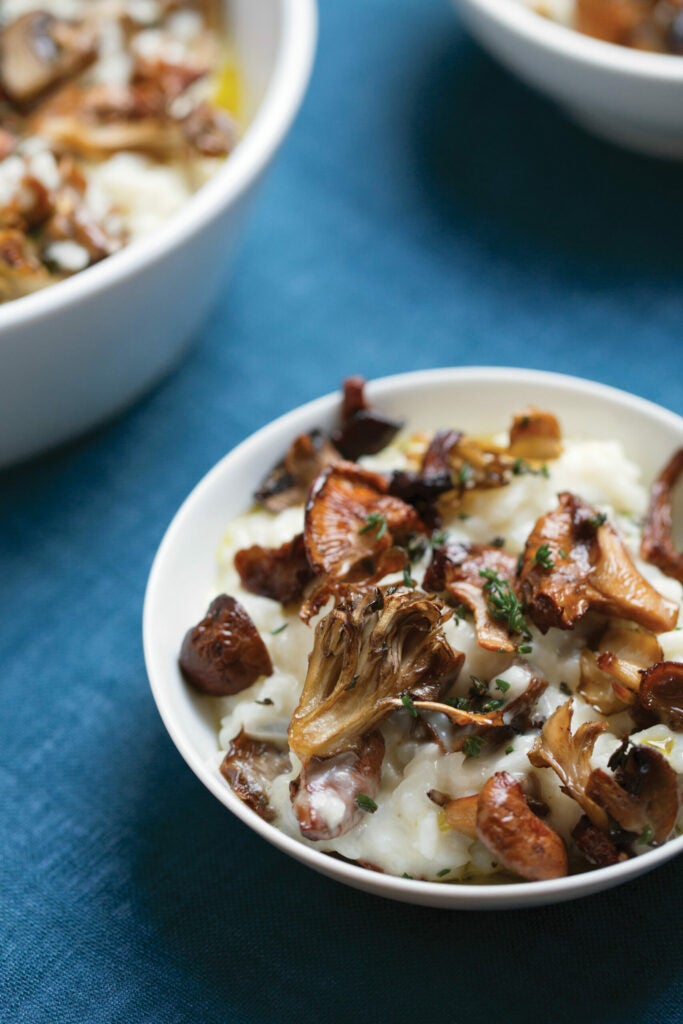 Half the mushrooms in this recipe are folded into the creamy risotto, lending the rice an earthiness, while the rest are roasted into a crisp, meaty garnish.