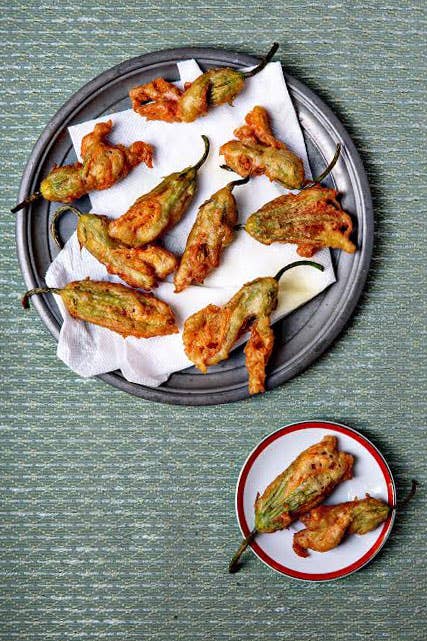 Recipes
Recipes from Piedmont, Italy
Located between the Alps and the Ligurian Apennines, Piedmont made its modern culinary mark in 1986, when Carlo Petrini started Italy's Slow Food movement in response to a McDonald's opening in Rome. But Piedmont's culinary timbre was formed centuries ago: Shaped by the influences of both French and Italian cooking, the food is rustic but refined, and not shy about butter, cream, and cheese. These 8 recipes, which first appeared in our June/July 2014 issue with Sophie Brickman's story The Feast of Life, showcase the elegance and simplicity of Piedmont's cuisine.
Amaretti Peach Tart (Crostata di Pesche Cotte e Amaretti)
For this simple Italian hors d'oeuvre, delicate zucchini flowers are filled with salty anchovy fillets and batter-fried.
Fragrant rosemary and lemon are added to this risotto after it is cooked.
This refreshing gelée gets its light, fruity flavor from ripe peaches and semisweet fizzy moscato wine.
In this classic dish, cold sliced veal is served under a blanket of creamy tuna mayonnaise.