Master Making Filipino Spring Rolls
How to make lumpia at home better than any restaurant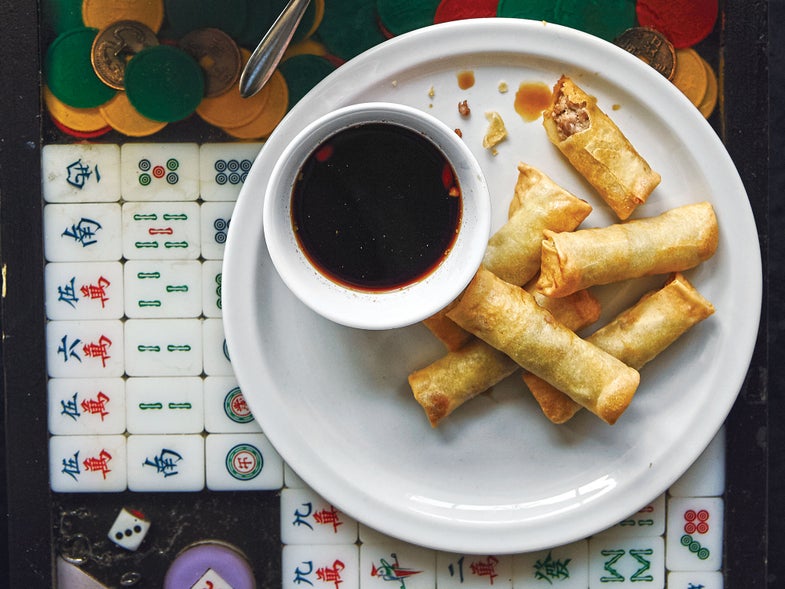 Lumpia, a flavorful Filipino pork spring roll swathed in a delicate and crispy wrapper, can satisfy those pre-dinner grumbles or party snack needs, and you can make them in a hurry. In just an hour, you'll have two dozen bite-sized rolls on your plate and ready to eat. All you need is ground pork, spring roll wrappers, and some vegetables.
Dale Talde, a New York-based chef who marries Filipino and American flavors, mixes a filling of ground pork with onion, carrot, and garlic. After sealing and pocketing the mixture in store-bought spring roll wrappers, he fries them for a quick eight minutes. Accompany these snacks with a dunk into a soy sauce and vinegar-based sauce that packs a bite of heat with slivers of Thai chiles and minced raw garlic.
For a full Filipino meal, pair these rolls with Talde's chicken adobo with chicken livers or his roast pork belly with "lechon" sauce. And read up on Talde's favorite picks for Chicago's Filipino restaurants on those days where you need to treat yourself.