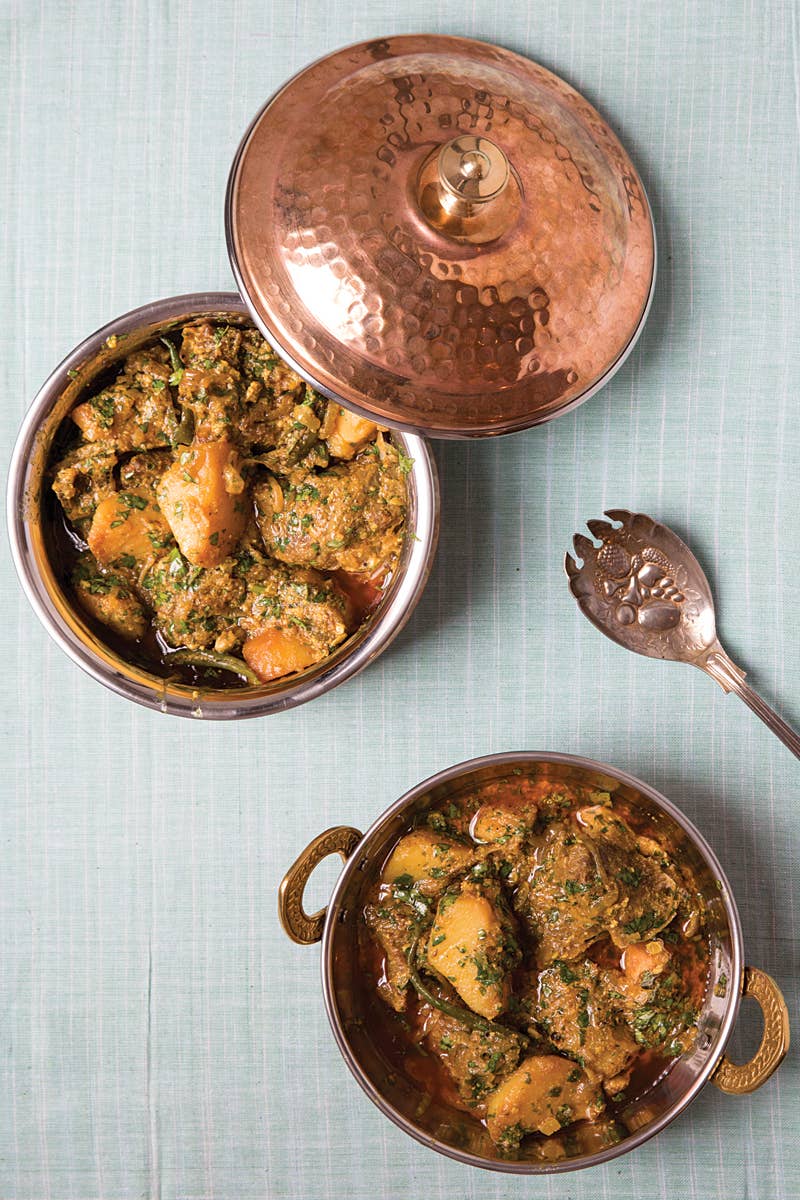 Recipes
Make This Indian Lamb and Potato Curry to Flex Your Spice Muscles
And don't be afraid to make it your own
The southern Indian capital of Telangana, Hyderabad centers its cuisine on a wealth of spices. So if you're looking to expand your spice palate (and tolerance), this classic braise is the perfect gateway. Each Indian cook tends to make it a little differently, so we encourage you to make it your own, too. This dish is traditionally made with goat; our version substitutes bone-in lamb for richness and tenderness.
One essential, though, is garam masala, a spice blend This spice lends body-warming effects to the dish, since 'garam' literally means "hot." For best results, try making your own; freshly toasted and ground spices are always better than what you can buy in a bottle. But this widely available spice mix is also worth picking up for convenience.
This recipe also calls for watermelon seeds; we swap in pumpkin for a more wintery flavor, but feel free to use either. Again, make it your own; that's what they do in Hyderabad.