The Ultimate Breakfast for Dinner: Spicy Parsi Eggs
This Indian-style scramble is good for any and all times of day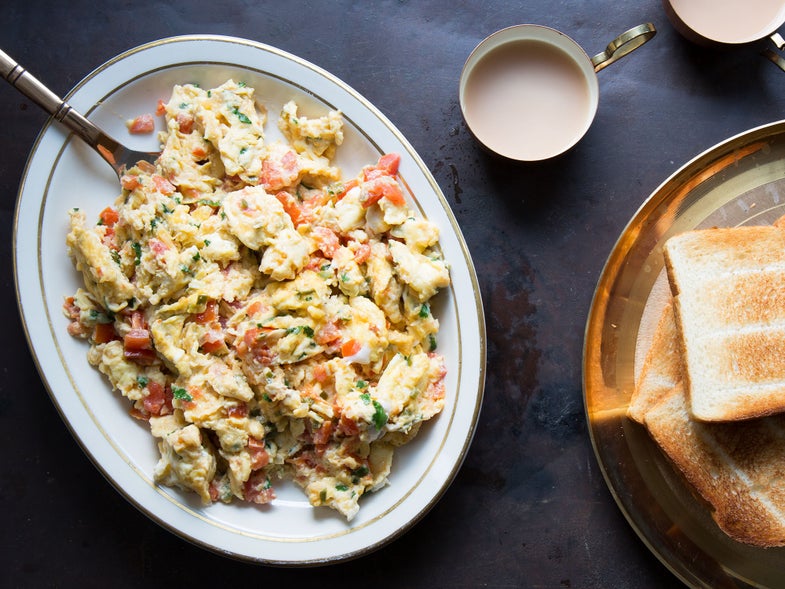 Not everyone has time for an extravagant morning breakfast. As much as we'd all love a heaping plate of pancakes and bacon when we first wake up, usually it's much more realistic to grab whatever is close by (and pre-made) and rush out the door.
Enter: breakfast for dinner. If you're an egg obsessive with little time in the morning, this might be the solution to all your first meal woes. Fry up some onions and garlic, then add chiles and butter, and finally cilantro, eggs, and cream. It'll be ready in no time, and you'll have a big batch of vegetables to add to your standard breakfast fare.
Can't get enough eggs for dinner? Same here. Try poaching a few eggs in tomato sauce for a stew-like evening breakfast, or eggs with yogurt to go with bread. Nighttime breakfast might soon be your favorite meal.