Recipes
Grilled Lobsters With Vanilla Cream Sauce (Langouste à la Vanille)
Serves

serves 2

Cook

30 minutes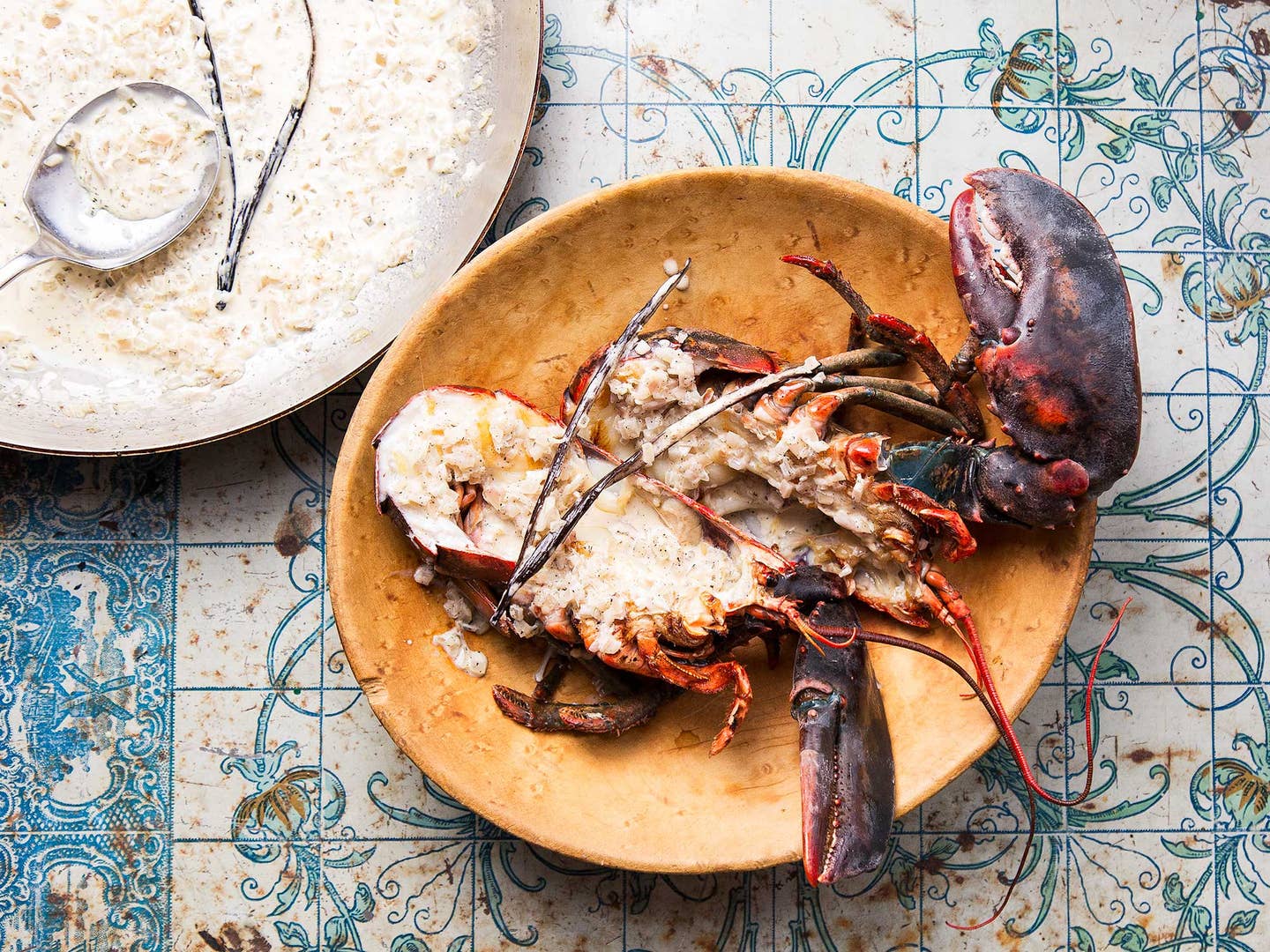 Langouste à la vanille is the national dish of Comoros, an African archipelago set in the channel between Mozambique and Madagascar. It's traditionally made with local rock lobster, though any kind of lobster will do for this dish, as will langoustines, shrimp, or even scallops.
Ingredients
2 1 1/4 lb. live lobsters
2 tbsp. olive oil
2 tbsp. unsalted butter
3 shallots, minced
1⁄4 cup white wine
2 vanilla beans, split and seeds scraped
1⁄2 cup heavy cream
Kosher salt and freshly ground black pepper
Instructions
Step 1
Light a grill. (Alternatively, warm a 12-inch cast-iron grill pan over medium-high heat.) Using a heavy cleaver or chef's knife, split the lobsters in half lengthwise then scoop out and reserve the tomalley, or egg sac, if present. Drizzle the lobster flesh with the olive oil and grill, flesh-side down, until slightly charred, about 5 minutes. Flip the lobster halves over and continue cooking until the lobsters are tender, 3 to 5 minutes more.
Step 2
Meanwhile, melt the butter in a large skillet over medium heat. Add the shallots and cook, stirring, until soft, 2 to 3 minutes. Add the wine and vanilla pod and seeds and cook, stirring, until reduced by half, about 3 to 4 minutes. Stir in the cream and simmer for 2 minutes longer. Season the sauce with salt and pepper then spoon over the lobster and top with the tomalley, if using.