The Tried-and-True, Centuries-Old Meatball We Love
Go make kofta once and you'll never need to look up a recipe again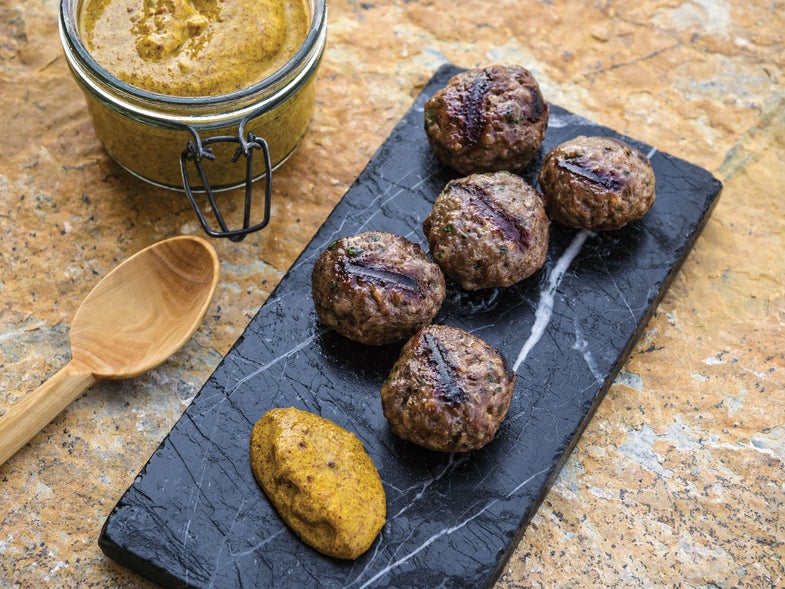 Mehmet Gürs wants you to know the taste of rare mountain lamb. Which is why the famed Istanbul chef trucks around Turkey to find the least sheepish sheep and the most muttony mutton. One of the ways he cooks with such extraordinary ovines? One of the oldest meatball preparations on Earth: kofta.
The word comes from the Persian word koofteh, and the earliest written recipe traces back to ancient Arabic cookbooks. The formula's simple enough: mix ground meat with whatever spices and aromatics you have lying around, then grill them for some char. These days the blend of meat is more flexible: cut the gaminess of lamb with some rich beef, as Gürs does in this recipe. Then keep the serving options simple: coarse-grain mustard is all you need.
We like to pair these meatballs with a vegetable-laden side. Try them with this delicious pile of stewed tomatoes, or Farideh's delicious avocado-y mountain of mashed potatoes. If you're looking for a spicier accompaniment, how about a bunch of crispy potatoes? You can even go for a fall-themed curry with pumpkin and chickpeas.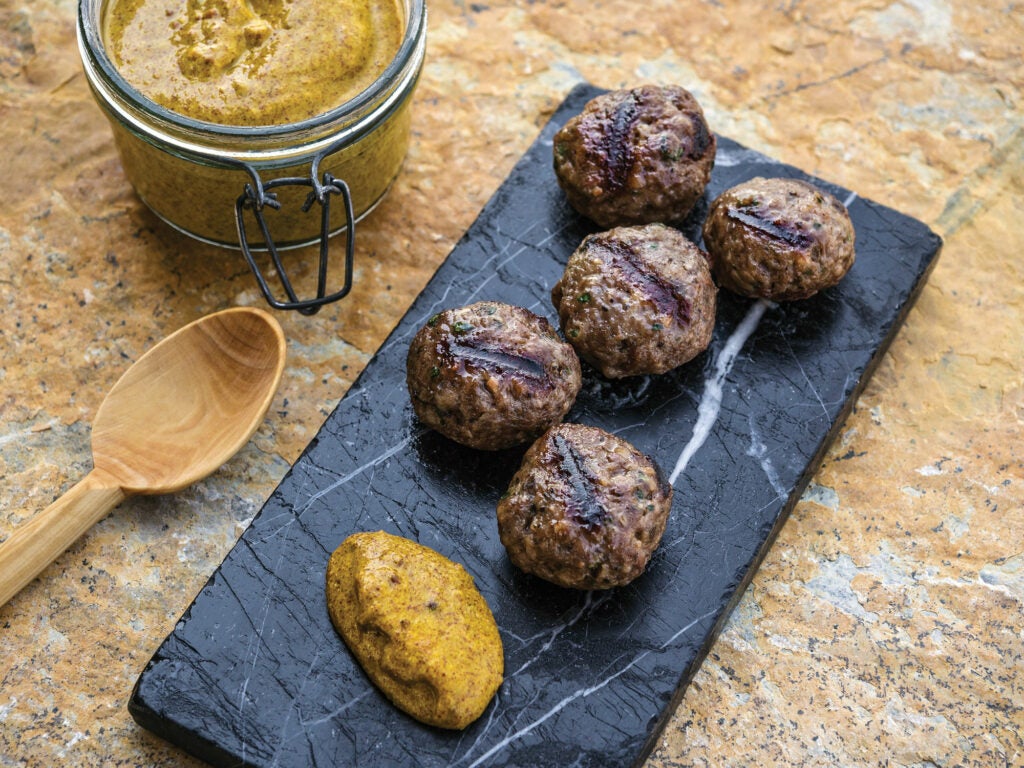 Beef and Lamb Koftas with Mustard
Beef and Lamb Koftas with Mustard