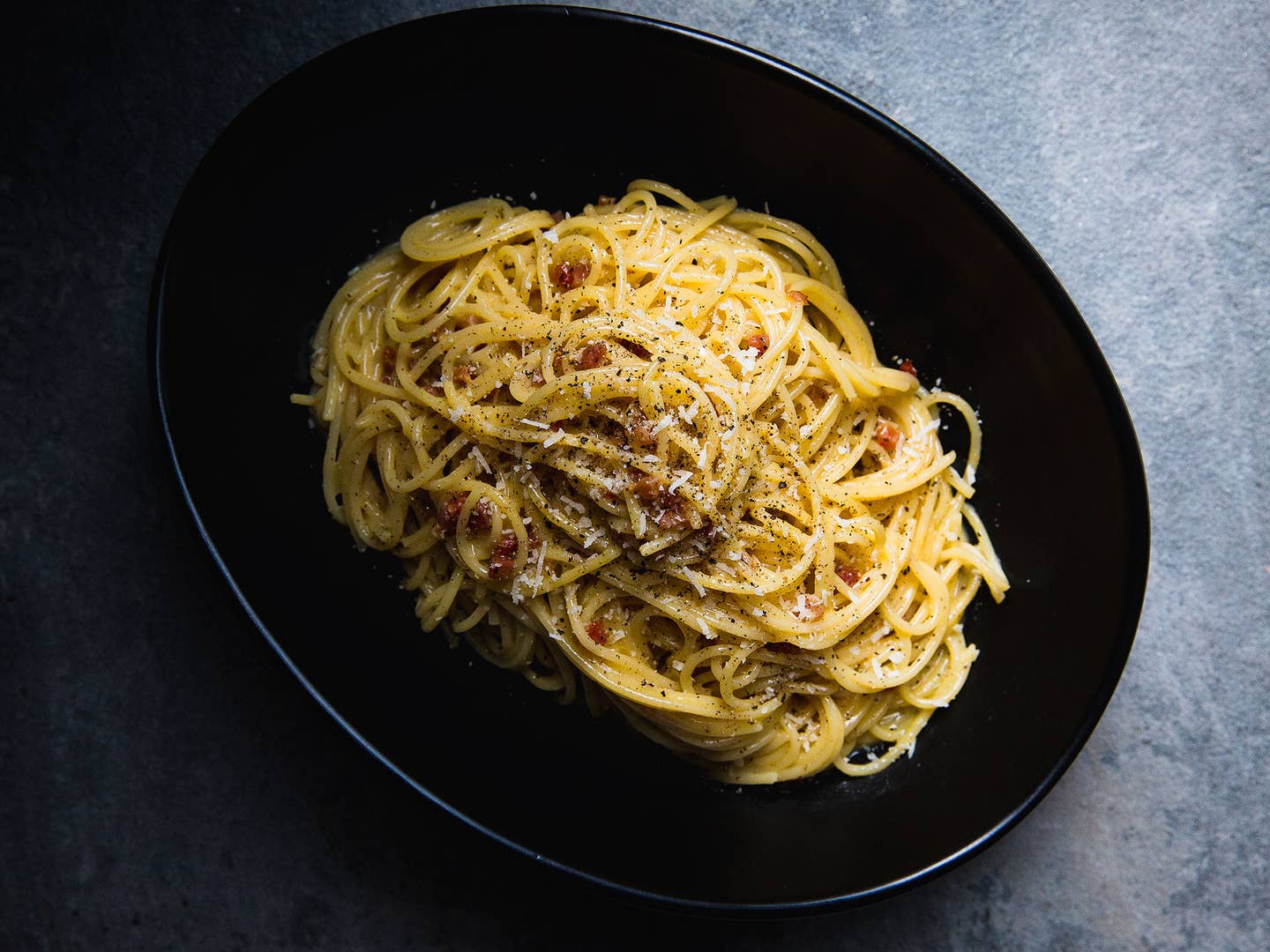 Recipes
What to Cook This Weekend: A Pasta a Day
And maybe some meatballs, too
I recently returned from a trip to Italy (aka heaven), and when I touched back down in New York City, it was fall. Lucky for me, the crisp, chilly weather served as even greater justification to continue my daily pasta-eating, and to delve into the many other Italian comfort foods I was nostalgic for at home.
If you can come up with a more stick-to-your-ribs dish than spaghetti with cured pork and an egg and cheese sauce, I salute you. For me, spaghetti carbonara is the ultimate example of a cool-weather dinner I want to eat snuggled up at home with a big glass of wine. Similarly hearty and satisfying, this risotto al Milanese with butter, bone marrow, and heaps of grated parmesan is the type of dish you look forward to hovering over at the stove.
Of course, not to be discounted are Italy's red sauce delights, like pasta all'amatriciana—which I just ate my weight of in Rome—a big pot of meatballs and sauce with the works, or braciola, a thin cut of boneless beef (or I often use pork), wrapped around parmesan, parsley, and garlic and simmered in tomato gravy until it flakes apart with a fork. These are regulars in my fall repertoire, each of them made better yet with a hunk of homemade focaccia.
If you need anything, you know where to find me.