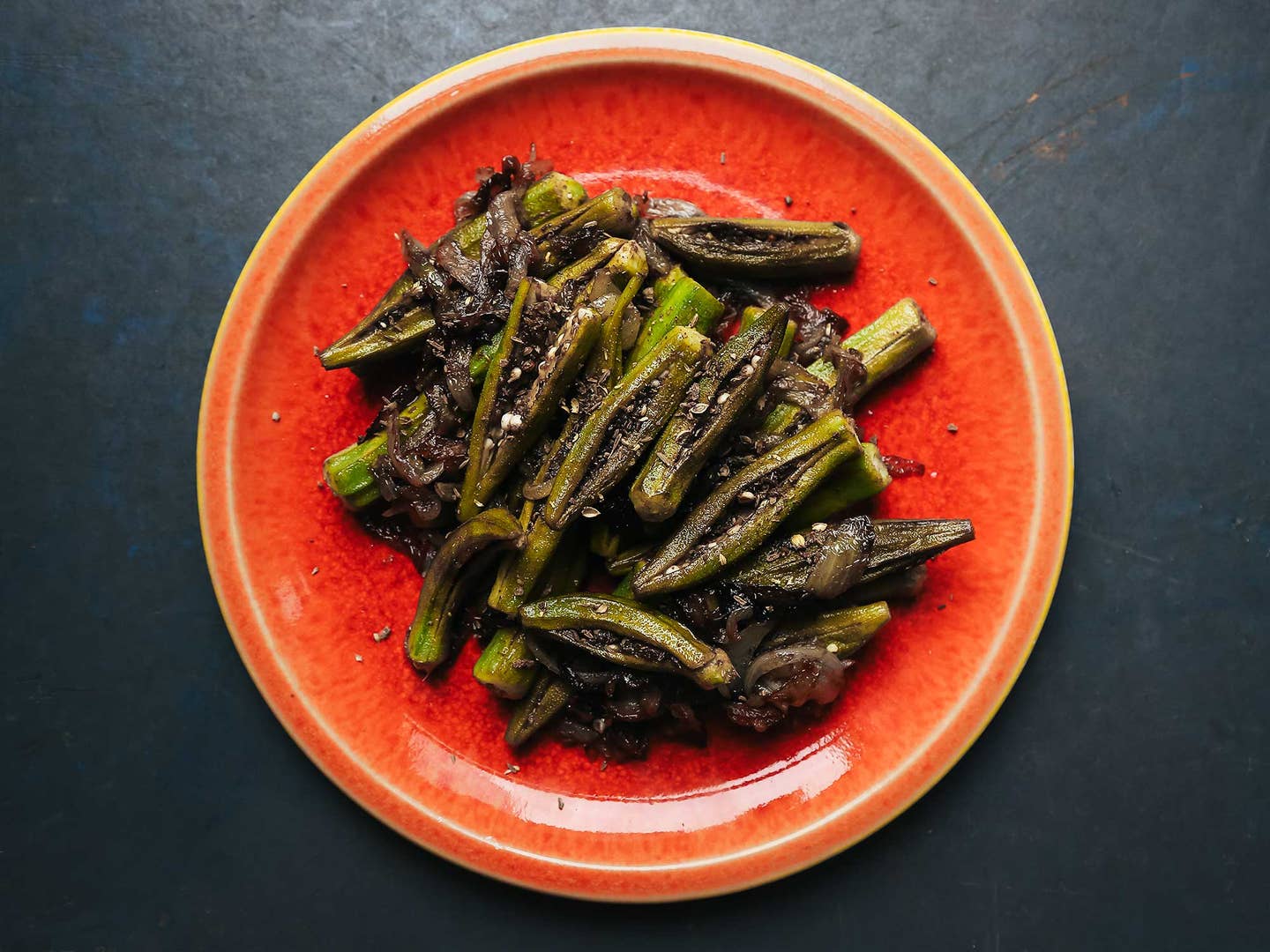 Recipes
Our Favorite Ways to Cook with Okra
Okra is a staple of cooking in many cuisines
Okra is a green, fiber-rich pod popular across the American South, India, and parts of Africa. As it cooks, it can become gooey or slimy. This turns some people off of the vegetable, but it's actually useful. Okra's texture makes it a vital thickener for classic New Orleans gumbo. Many recipes, like the one for our chicken and sausage gumbo, use a flour roux to ensure the proper thickness. But also try our Creole gumbo, which is just thickened with okra. Both versions are great served over rice.
Like much Southern food, gumbo can trace its roots to Africa. Soupoukandia is a Senegalese seafood stew flavored with chiles and palm oil and thickened with okra. Another great Senegalese recipe is màfe ginaar, a peanut and chicken stew. If you want to cut the sliminess of okra, acid is the way to go. To make our Greek stewed okra, the vegetable is tossed in a lemon juice-water mixture to preserve its texture. Similarly, pickling okra is a great idea. Our okra pickles are flavored with dill, fennel, mustard seeds, and Scotch Bonnet chile.
Check out all these dishes and more in our collection of our favorite okra recipes.