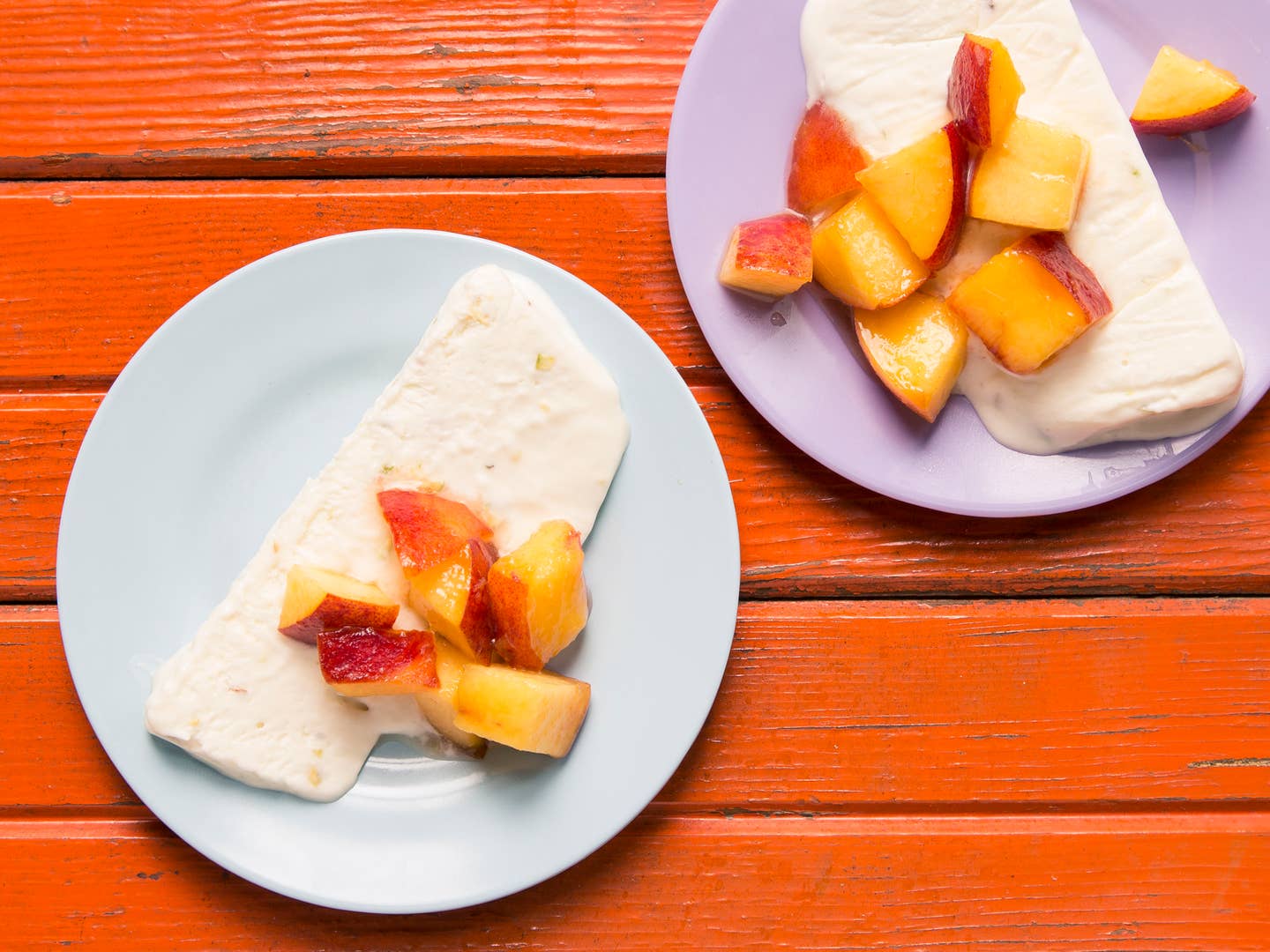 Recipes
Our 5 Fruitiest Tropical Desserts
Bring some fun and fruity flavor to the sweetest part of your meal
When you think dessert, you probably drift off to a chocolate-covered fantasy world complete with your very own caramel oceans and hikeable mountains of ice cream. But you can create a bunch of exciting dessert dishes without having to fall back on old-school decadent plates. The editors at SAVEUR are here to let you in on some fruit-based takes on everyone's favorite sugary course.
From classic french desserts to sugary treats worthy of an Instagram post, dessert can be so much more than just incentive for grade-schoolers to finish their broccoli. And it doesn't have to be stuffed to the brim with chocolate either. (Although, we still find those dishes pretty tasty.) Paired with a Hawaiian cocktail, these delicious delights will make you rethink the way you eat your sweets—and you get to brag about how much fruit you eat. So finish up a
Anna Watson Carl relies on sweetened condensed milk to add richness to this frozen dessert flavored with coconut milk, lime zest, and toasty pistachios. Simply macerated peaches provide a fresh, fruity counterpart.
At Portland, Oregon's Måurice restaurant, pastry chef Kristen Murray layers sponge cake with buttercream and white chocolate ganache, and garnishes the torte with honeyed pineapple slices and candied pine nuts.
The tropical flavors of mango and coconut enliven classic fall spices and chopped walnuts, lending complex flavor to an otherwise simple recipe.
"When I introduce this dish to my friends for the first time, they are confused and a little hesitant to eat it. Once they try it, though, they fall in love." – Leah Cohen of Pig & Khao
This custardy ice cream gets its tropical flavor from paw paws, a musky-sweet fruit native to the American Midwest that tastes somewhere between a banana and a mango, with a plush, creamy texture.