Recipes
Bò Kho (Vietnamese-Style Beef Stew with Lemongrass, Ginger, and Garlic)
For Lunar New Year, Kate Berry and her Má make this festive main on opposite coasts.
Serves

serves 6-8

Cook

6 hours 45 minutes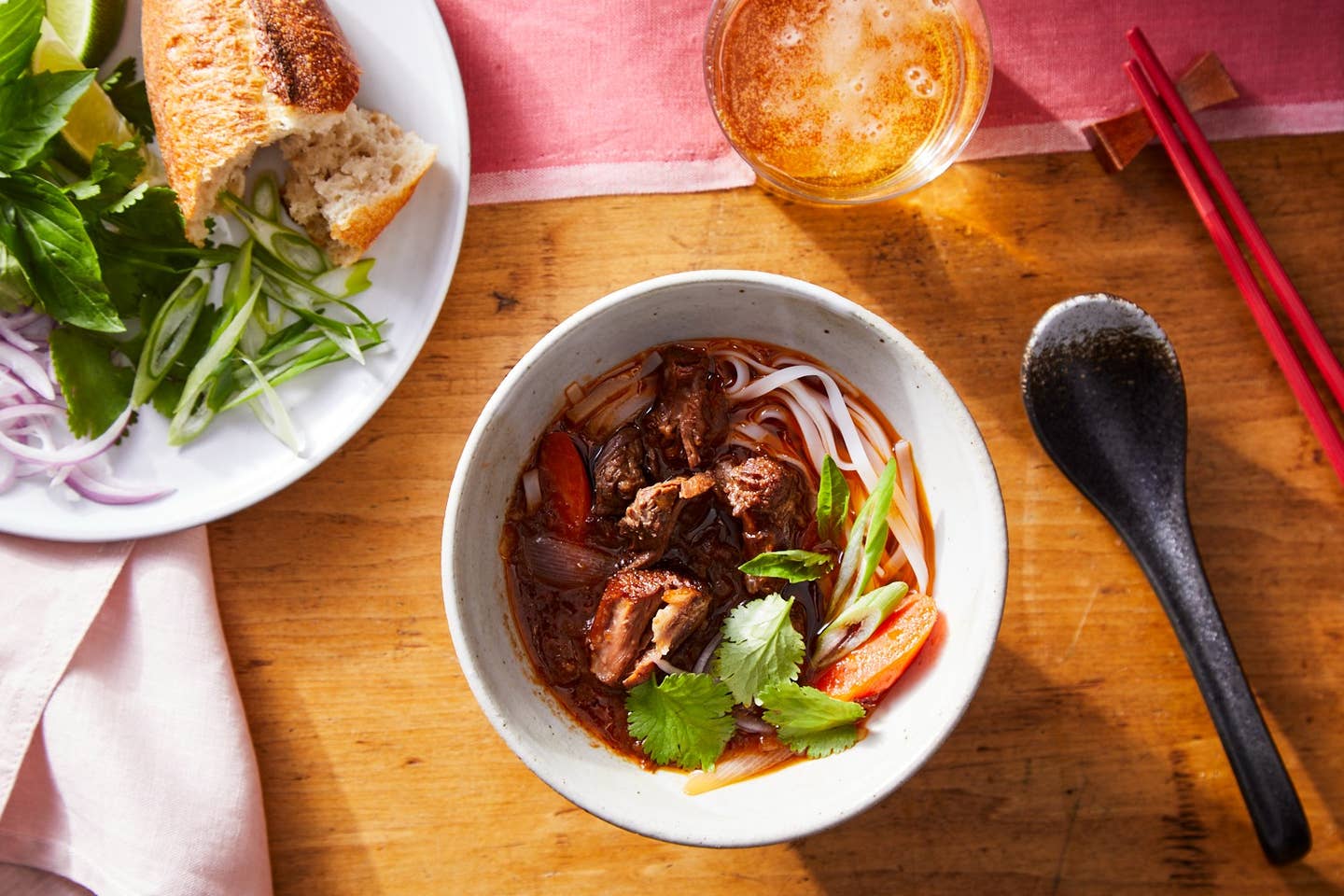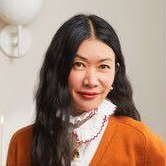 ---
SAVEUR's Chief Content Officer Kate Berry and her mother Kim Nguyen often make this comforting and aromatic stew to celebrate the Lunar New Year and other festive occasions. The family emigrated to the United States in 1975 at the fall of Saigon, when Berry was a baby. Now based in Huntington Beach, California and New York City, respectively, mother and daughter stay connected both to their heritage and to each other, through shared cultural experiences like this hearty braise.
Over the years, Nguyen has adapted the recipe, which has long been enjoyed as a breakfast food throughout Vietnam, to her own tastes and to the ingredients available to her in Orange County. Berry did the same when she began making the dish in New York with her own daughter, Quinn. While Nguyen favors super-meaty beef shanks, Berry opts for a mix of quicker-cooking short ribs and collagen-rich oxtail. Nguyen sweetens the stew with palm sugar while Berry finds that ordinary cane sugar makes a suitable substitute. And while Berry acknowledges her mother's impressive knife skills, she admits that, when it comes to mincing the aromatics—a heady mix of fresh ginger, garlic, and lemongrass—the speed and convenience of a food processor is better suited to her busy city life.
Adaptations aside, the two women, both avid gardeners, never skimp on the traditional accompaniments—a bountiful mix of fresh herbs, scallion, and lime. With a few variations, the flavor of this special dish, shared thousands of miles apart, remains the same.
Ingredients
For the bò kho:
½ cups finely chopped ginger
¼ cups plus 2 Tbsp. fish sauce
¼ cups plus 1 Tbsp. sugar
¼ cups finely chopped garlic (about 10 cloves)
6 lemongrass stalks, 3 finely chopped (¼ cup), 3 cut into 4-in. pieces and smashed
2 lb. oxtail, cut into 3-in. pieces
2 lb. boneless short ribs, cut into 2-in. pieces
¼ cups vegetable oil
6 cups beef stock
¼ cups plus 2 Tbsp. tomato paste
6 makrut lime leaves
5 medium shallots, coarsely chopped
4 star anise pods
3 lb. carrots, peeled and cut into 1-by-3-in. pieces
1 medium sweet onion, coarsely chopped
To serve:
Freshly ground black pepper
Wide phở noodles (optional)
Thinly sliced red onion
Coarsely chopped scallions
Cilantro sprigs
Thai basil
Lime wedges
Crusty bread (optional)
Instructions
Step 1
Make the bò kho: In a large bowl, combine the ginger, fish sauce, sugar, garlic, and chopped lemongrass and stir until the sugar has dissolved. Add the oxtail and short ribs, turn to coat, then cover with plastic wrap and refrigerate for 3–8 hours.
Step 2
Drain the meat, discarding the marinade, and transfer to a paper-towel-lined plate. Use more paper towels to pat the beef dry. To a large pot set over medium-high heat, add the oil. When it's shimmering and hot, add enough beef to fill the pot without overcrowding and cook, turning occasionally, until browned all over, 15–20 minutes. Using a slotted spoon, transfer to a plate, then repeat with the remaining beef.
Step 3
To the empty pot, add the browned beef, beef stock, tomato paste, lime leaves, shallots, star anise, and the remaining lemongrass. Turn the heat to high, and when the liquid boils, turn the heat to low and cook, partially covered, until the meat is very tender, 2½ –3 hours.
Step 4
Add the carrots and onion, add water as needed to keep the vegetables submerged, then turn the heat to medium-high; when the liquid boils, cover and turn the heat to medium-low. Cook until the vegetables are tender, 15–20 minutes.
Step 5
To serve, remove and discard the lemongrass stalks, then ladle the bò kho into large bowls (over phở noodles if desired). Top generously with black pepper and garnish with the red onion, scallions, cilantro, Thai basil, and lime. Accompany with crusty baguette if desired.