Recipes
Roast Beef
Excellent quality meat requires little more than salt and pepper.
Serves

serves 8-10

Cook

2 hours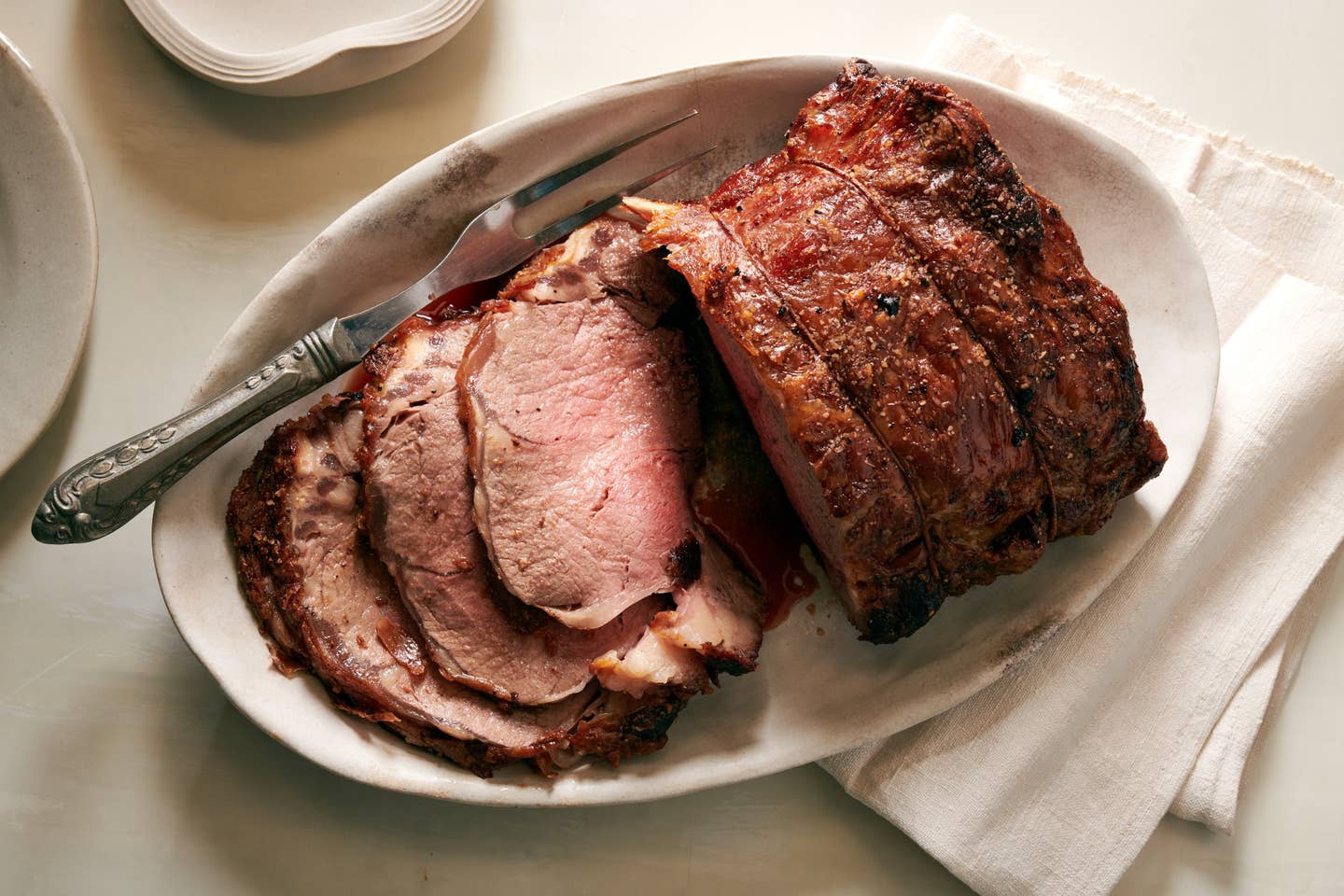 This roast beef, nicknamed "Stegosaurus" for its sheer size, was enjoyed by the late journalist R.W. Apple Jr. at his friend Bill Baker's English New Year's feast. Save the beef drippings for savory Yorkshire puddings. A meat thermometer are an underrated kitchen tool but is the best investment you can make for perfectly cooked roasts. With just three ingredients, timing and technique is everything. An instant-read meat thermometer is an underrated kitchen tool and is the only way to guarantee juicy, perfectly cooked roasts every single time.
Ingredients
1 boneless beef shell roast (8 lb.)
Kosher salt and freshly ground black pepper
Instructions
Step 1
Position a rack in the center of the oven and preheat to 450°F. Season the beef all over with salt and black pepper. Place the roast fat-side up in a Dutch oven or large cast-iron skillet and bake until an instant-read thermometer inserted into the thickest part of the meat reads 120°F (for medium rare), about 1 hour and 15 minutes. Let the beef rest for 30 minutes before carving into thick slices.
Whether grilled, pan-seared, or roasted, few things are as primally satisfying as perfectly cooked beef. And while of course it's healthier and more sustainable to consume meat in moderation, every once in a while we still want to go all-out with a big, juicy steak.