Recipes
Smoky Spanish Green Beans with Garlic and Jamón
The simple 'rehogado' technique has totally changed how I cook my vegetables.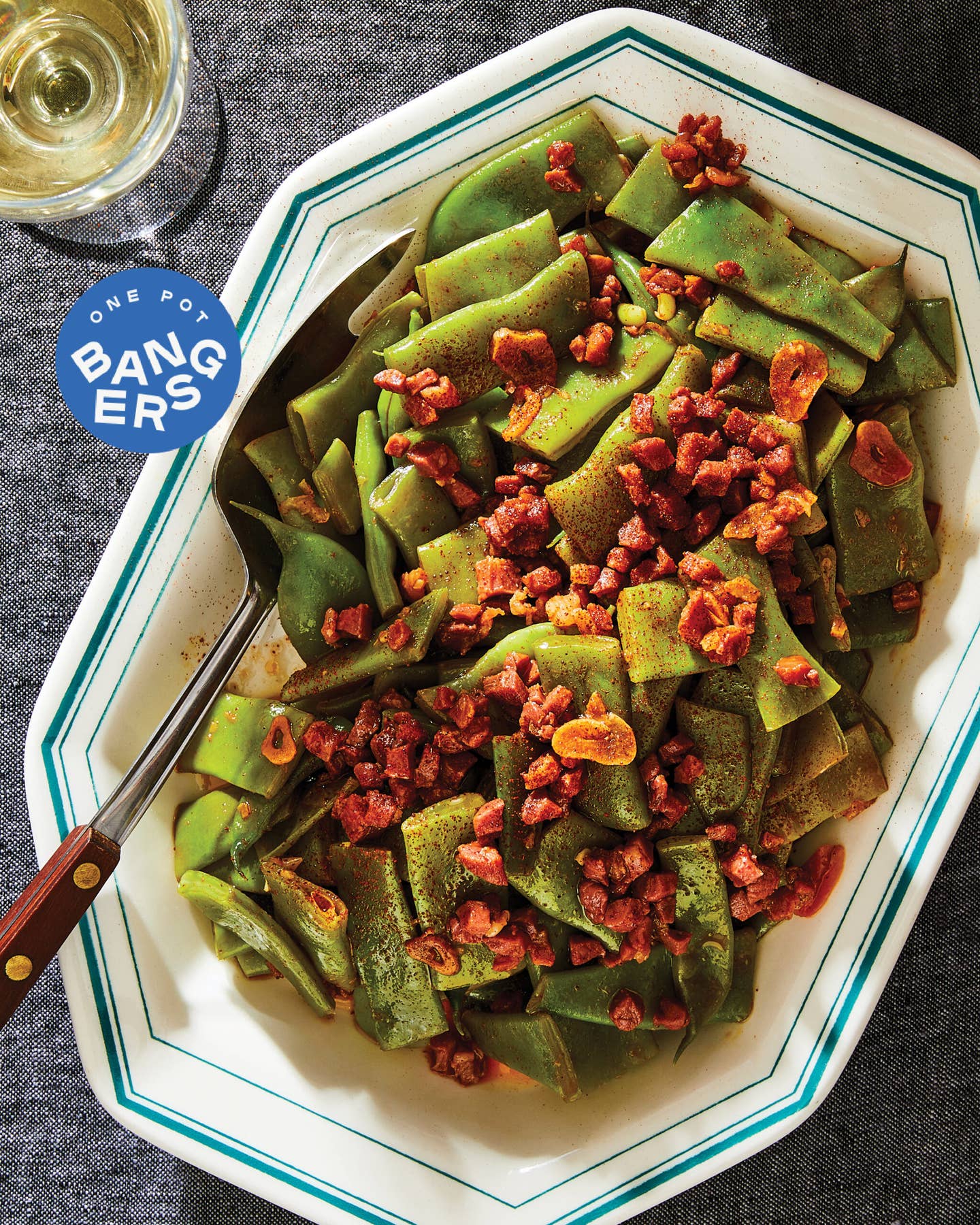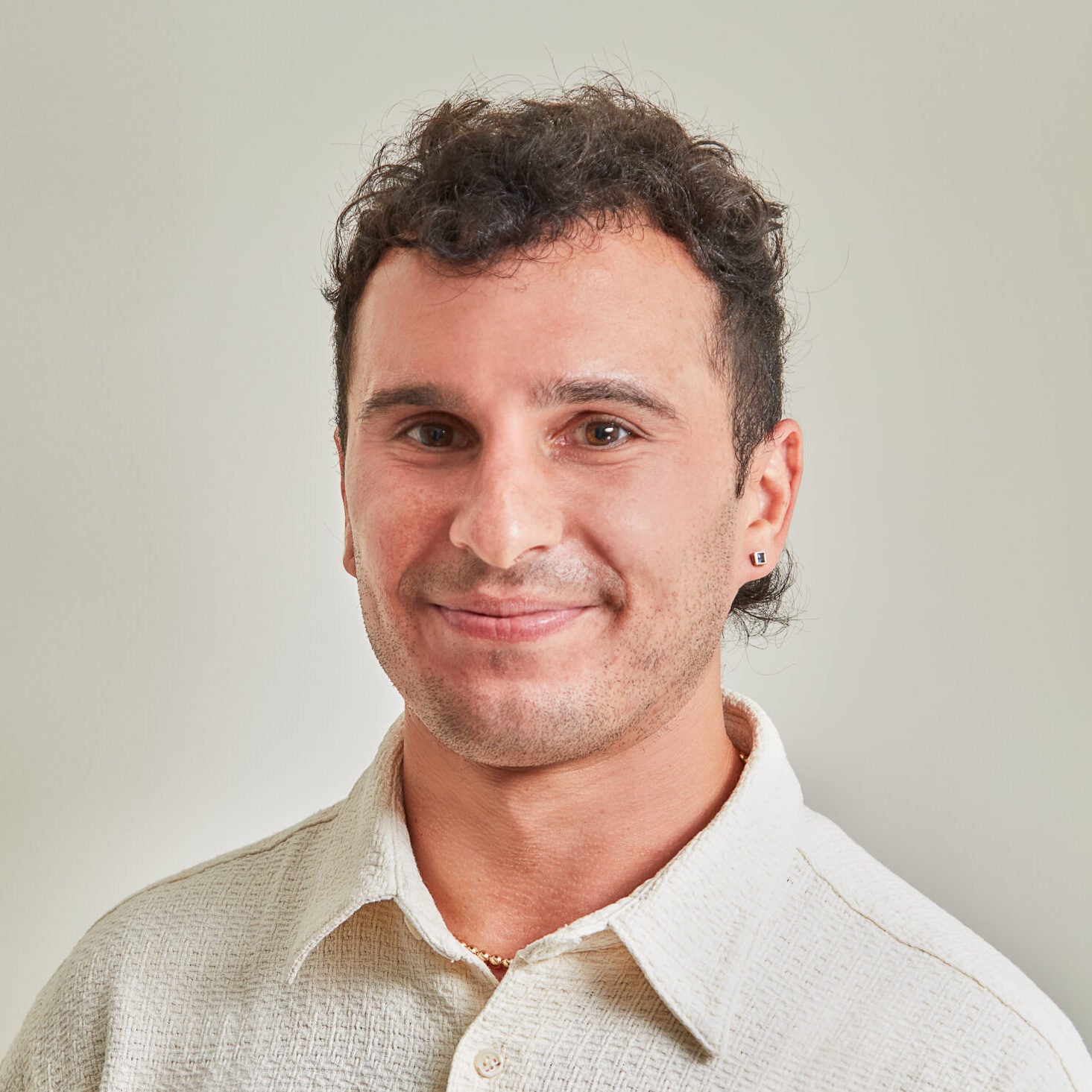 ---
Welcome to One Pot Bangers, Benjamin Kemper's column, where you'll find our freshest, boldest cooking ideas that require just one pot, bowl, skillet, or sheet pan. Busy week? We've got you covered with these low-effort, high-reward recipes from around the globe.
As a 15-year-old exchange student living in Madrid, I couldn't imagine anything less thrilling than the words "green beans for dinner," but there I was at my host mom's table—a fork in one hand, a napkin wherein to spit in the other—bracing for another round of culinary culture shock.
But despite the beans' unsightly appearance—they seemed wholly devoid of chlorophyll—I was sold from the moment I caught a whiff of them, all garlic and pork and smoke. These were my first judías verdes rehogadas, romano beans tossed with pimentón-laced olive oil and nubs of salty jamón.
The "rehogado" part, I'd later learn, refers to the oil-alium-paprika sofrito (cooked sauce) that sizzles away while the beans are boiling. Spaniards love preparing cabbage, artichokes, and countless other vegetables this way—boiled to death (hear us out!), then flavored with sofrito—but I always come back to green beans.
This time of year, I seek out the flat, meaty romanos my host mom always cooked with, though they're increasingly hard to come by stateside. (Regular old string beans are also traditional and work well.) Though typically a first course, I like turning these stewed beans into a satisfying meal by sliding a fried egg on top and mopping up the garlicky crimson juices with plenty of country bread.
Ingredients
¼ cup kosher salt, plus more to taste
⅓ cup extra-virgin olive oil, plus more for serving
4 garlic cloves, sliced ⅛ in. thick
3½ oz. serrano ham or prosciutto, preferably in one slice, finely chopped
2 tsp. pimentón (smoked Spanish paprika), plus more for garnish
2 Tbsp. sherry vinegar, plus more to taste
1½ lb. romano or green beans, fresh or frozen (see footnote)
1 Tbsp. fresh lemon juice
Instructions
Step 1
Fill a large pot two-thirds full with water and bring to a boil. Add the green beans and salt and boil until soft (past al dente), about 20 minutes. Drain, then set aside in the colander.
Step 2
Wipe out the pot and return it to the stove. Add the oil and garlic and turn the heat to medium-low. Cook until deep golden, about 8 minutes. Turn the heat to medium, add the ham, and cook until fragrant and opaque, about 1 minute. Stir in the pimentón, cook for 30 seconds, then add the vinegar and cook until reduced slightly, about 2 minutes more. Turn off the heat.
Step 3
Add the beans back to the pot and stir to combine. Add the lemon juice and additional vinegar and salt to taste. Serve warm or at room temperature, drizzled with more oil and dusted lightly with pimentón.
Note: If using fresh beans, slice or snap off the stem ends, then cut into 1½-inch pieces.