Recipes
Semisweet Chocolate Ganache Filling
Serves

makes enough for 1 large tart

Cook

5 minutes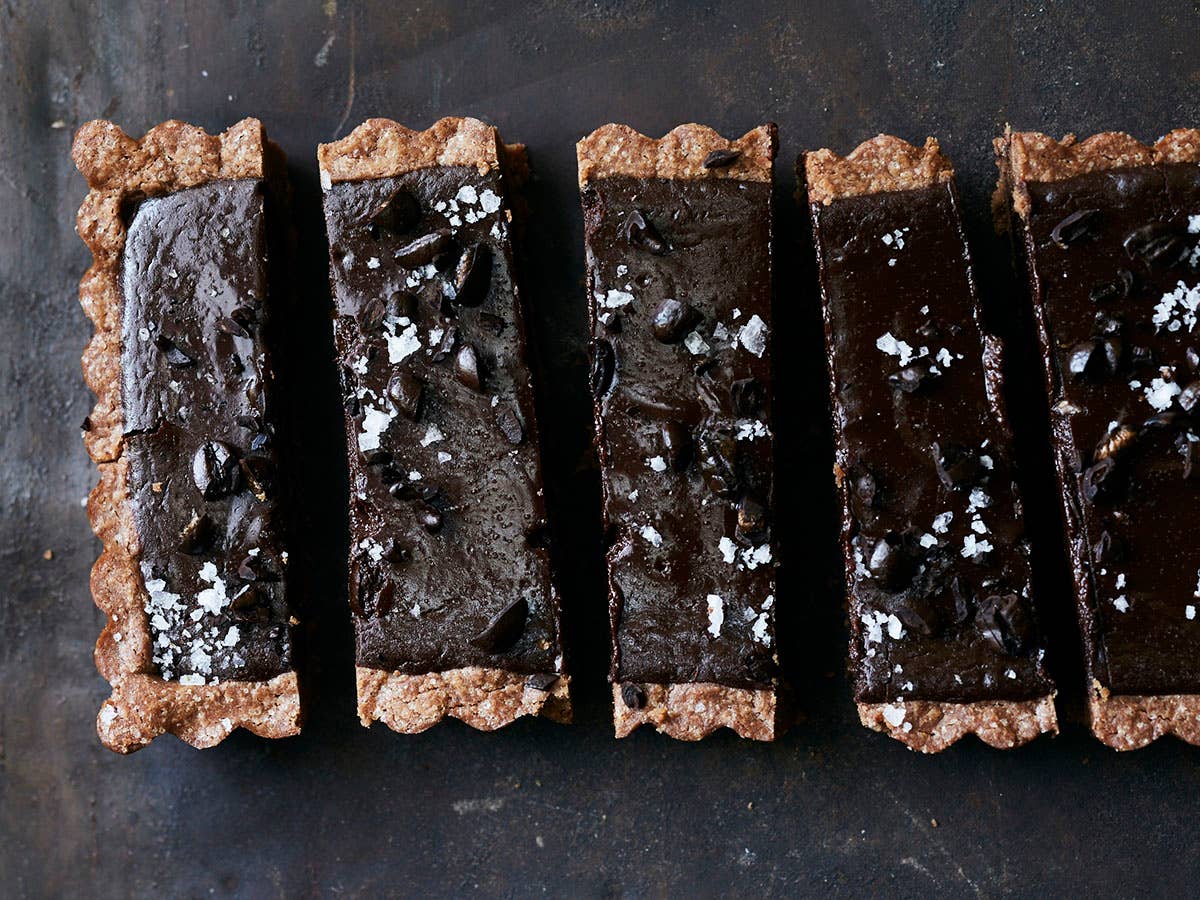 For the glossiest ganache, use a semisweet or bittersweet bar (never chips) with 50 to 60 percent cacao (more cacao = grainy texture; less = mild flavor). Stir with a spatula; a whisk can mix in too much air, causing bubbles to form at the tart's surface as it bakes and cools. This ganache is perfect for Chocolate Ganache Tart with Sea Salt and Espresso Beans.
Ingredients
1 large egg plus 1 large egg yolk
1 cup heavy cream
10 oz. semisweet or bittersweet chocolate (use a bar, not chips), chopped
3⁄4 tsp. orange-flavored liqueur, such as Cointreau
3⁄4 tsp. pure vanilla extract
1⁄4 tsp. kosher salt
Instructions
Step 1
Preheat the oven to 350°. In a small bowl, whisk the egg and egg yolk.
Step 2
In a medium pot over medium heat, bring 1 inch of water to a simmer. Set a medium heatproof bowl inside the pot (be sure the bottom of the bowl does not touch the water); add the cream and chocolate to the bowl and cook, stirring frequently with a rubber spatula, just until the chocolate is melted and glossy. Quickly remove the bowl and set aside. To temper the egg so it does not scramble in the chocolate, whisk 1 tablespoon of the chocolate mixture into the egg mixture. Repeat. Then, using a rubber spatula, fold the egg mixture into chocolate mixture until combined. Stir in the orange liqueur, vanilla, and kosher salt.