Fabada Asturiana (White Beans With Ham, Saffron, and Sausages)
A comforting pork-and-beans stew from northern Spain.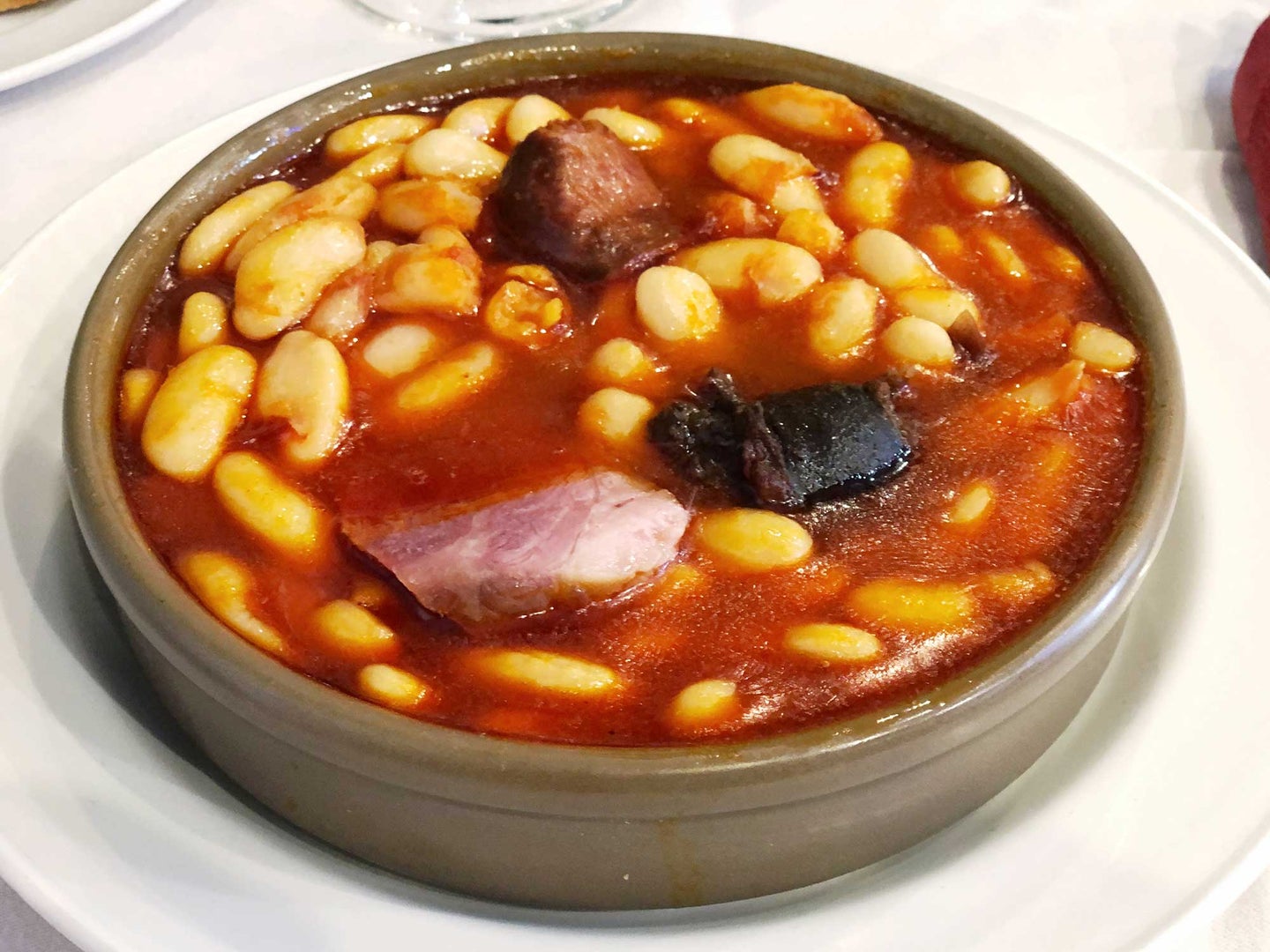 You can order real-deal Spanish fabes and sausages painlessly through Despaña, an online retailer that also operates a storefront in SoHo, New York City. Cannellini or lima beans can stand in for the fabes in a pinch, but the latter are well worth seeking out for their thin skin and buttery texture. Be sure to use Spanish-style chorizo here as fabada gets its signature smokiness from this semi-cured variety flavored with La Vera pimentón (smoked paprika). Hot tip: Fabada tastes best reheated the day after it's made, when the flavors have had time to marry.
Fabada Asturiana (White Beans With Ham, Saffron, and Sausages)
This traditional stew of smoked Spanish sausages and velvety white beans is a soul-warming cold-weather meal native to the misty northern region of Asturias. Once you've tracked down a couple of specialty ingredients online—Despaña is a painless one-stop shop—the dish comes together with minimal effort.
Time: 2 hours, 45 minutes
Ingredients
14 oz. dried Asturian fabes de la Granja or other large white beans, soaked at least 4 hours or overnight
1 lb. slab pancetta, cut into four chunks
1 large yellow onion (7 oz.), peeled
1 tbsp. kosher salt
Small pinch saffron
12 oz. Spanish-style sweet chorizo sausages
8 oz. morcilla blood sausage, pricked in a few places with a fork
Instructions
Drain the beans, discarding the soaking liquid, then transfer them to a large pot. Add the pancetta, onion, and salt, and add enough water to cover by 2 inches (about 4 quarts). Bring to a boil over high heat, skimming the foam and fat that rise to the surface. Add the saffron, then lower the heat to low. Cover partially and cook at a low simmer, adding cold water as needed to maintain the level of the liquid, until the beans are slightly al dente in the center, 1½–2 hours. (Do not stir as this will break the delicate beans.)
Use a slotted spoon to remove and discard the onion. Add the chorizo and morcilla and continue cooking at a simmer until the beans are velvety and cooked through, about 45 minutes more. (It's okay if a few beans break apart at this stage; their starch helps thicken the broth.)
Use tongs to carefully transfer the chorizo and morcilla to a cutting board. When just cool enough to handle, slice the sausages into thick coins. Ladle the stew into four shallow bowls or cazuelas, top each portion with morcilla, chorizo, and pancetta, and serve.