Recipes
Styrian Scrambled Eggs with Pumpkin Seeds and Oil (Steirische Kernöl Eierspeise)
This soft scramble starts with ham and Emmentaler cheese and is finished with with pumpkin seed oil and toasted pumpkin seeds.
Serves

serves 2

Cook

20 minutes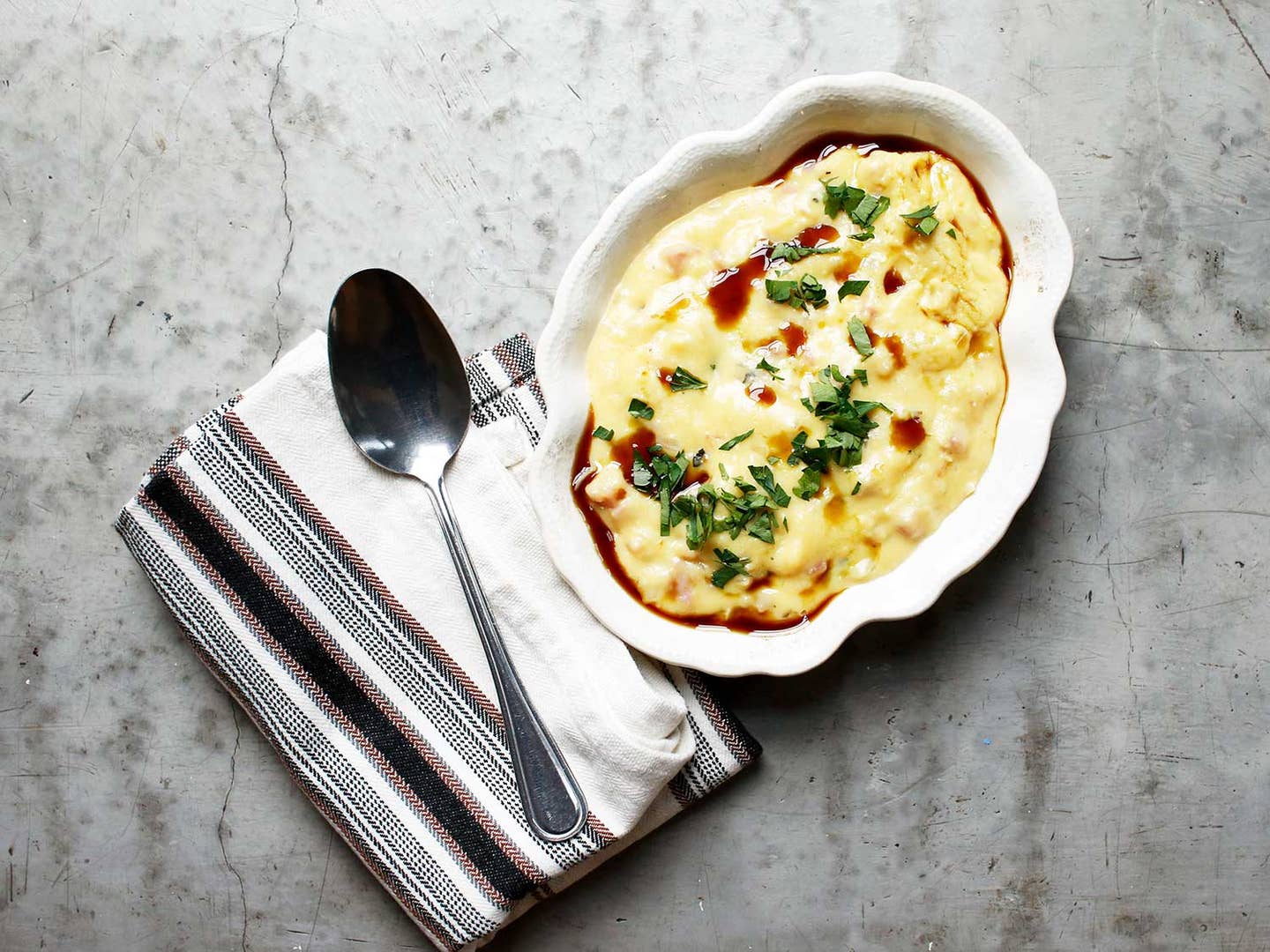 Though there's butter, cheese, and sour cream already in the mix, the real star of this decadent egg dish is the earthy, nutty pumpkin seed oil. Toasted pumpkin seeds also add a welcome crunch to the rich, soft-scrambled eggs. This recipe is adapted from chef Markus Glocker of New York City's Bâtard.
Ingredients
1 Tbsp. unsalted butter
1 medium shallot, minced (¼ cup)
¾ cup finely chopped ham
1 tsp. toasted pumpkin seeds
4 large eggs, lightly beaten
3½ oz. Emmentaler or Gruyère cheese, coarsely grated (1 cup)
1 Tbsp. sour cream
Kosher salt and freshly ground black pepper
2 tsp. Styrian pumpkin seed oil
Coarsely chopped flat-leaf parsley, for garnish
Instructions
Step 1
In a medium saucepan over medium heat, melt the butter. When the foam begins to subside, add the shallot, ham, and pumpkin seeds and cook until the shallots are soft and translucent but still without color, 5–6 minutes. Pour in the eggs and cook, stirring continuously, until the mixture just begins to thicken, 6–8 minutes more. Remove from the heat and immediately stir in the cheese and sour cream. Season with salt and black pepper, then transfer to a shallow bowl. Drizzle with pumpkin seed oil, garnish with parsley, and serve immediately.