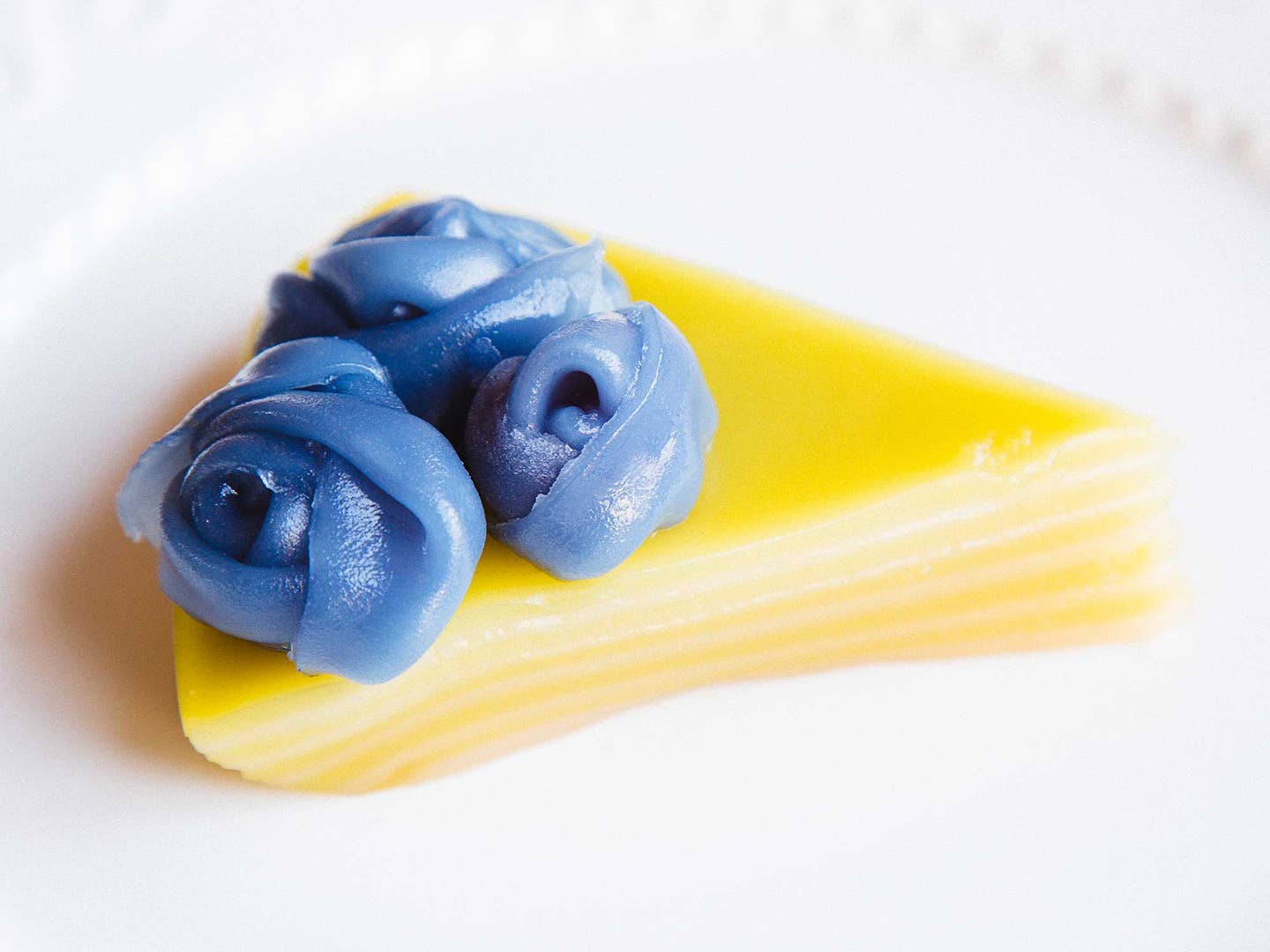 Recipes
We're Obsessed With This Wobbly Thai Rainbow Cake
How an all-star bakery makes khanom chan, the beautifully striated coconut and palm sugar cake that dreams are made of
Think of a Jell-O jiggler, but creamier, wobblier, tastier, and better dressed. That's khanom chan, the Thai cake made with a coconut and palm sugar batter that's delicately steamed, layer by layer, until it forms a beautifully striated dessert with just the right amount of bounce. Reporter Marguerite Preston picked up the recipe for us from Sugar Club, a Thai bakery and cafe in New York City where you can find a wide array of colorful Thai desserts, traditional and modern. There, chef Peerasri Montreeprasat specializes in doing sweets the hard old-fashioned way, fermenting her own rice flour batter, candying her own egg yolk threads, and in this case standing attentively by the steamer to wipe down the lid every few minutes, to make sure the cake comes out as creamy and well-cooked as possible.
Khanom chan gets its wobbliness from a trio of starches: glutinous rice flour, arrowroot starch, and tapioca starch. They're mixed with nutty, caramel-like palm sugar and fatty coconut milk for body, then flavored with jasmine tea (for the white layer) or pandan (for the green). It's hard to explain what pandan tastes like to the uninitiated, but the tropical herb is as ubiqutious in Southeast Asian cooking as vanilla is in European. It's aromatic with a fresh grassy, floral, almost ethereal character, and trying it for the first time is like learning a word for an emotion you've always struggled to describe.
Eating khanom chan for the first time is like that too. You pinch the jiggly cube, take a bite, and as you chew and the matrix of starch starts to melt in your mouth, the coconut and pandan and palm sugar flood in. This is one rainbow cake to get excited about.